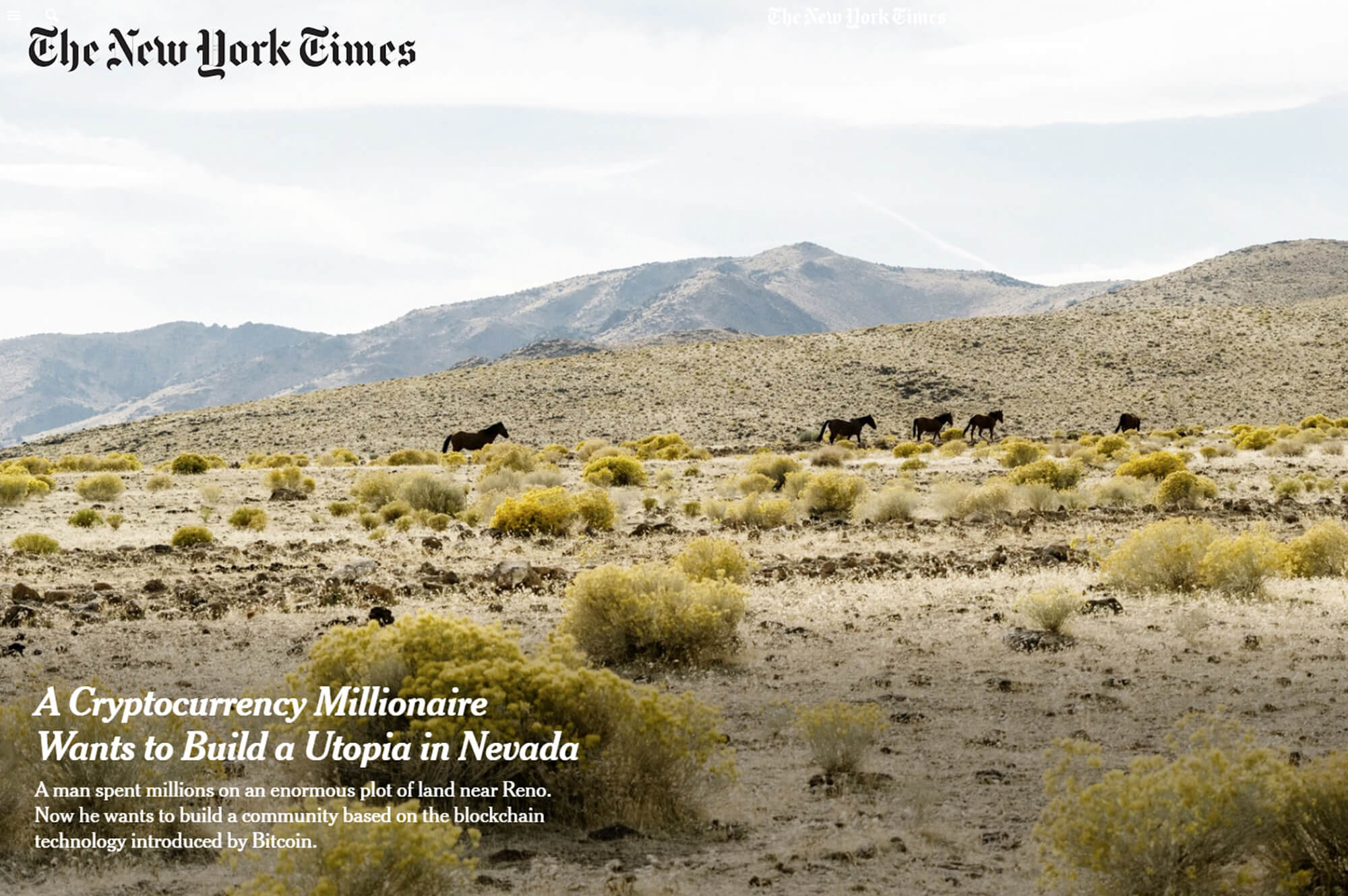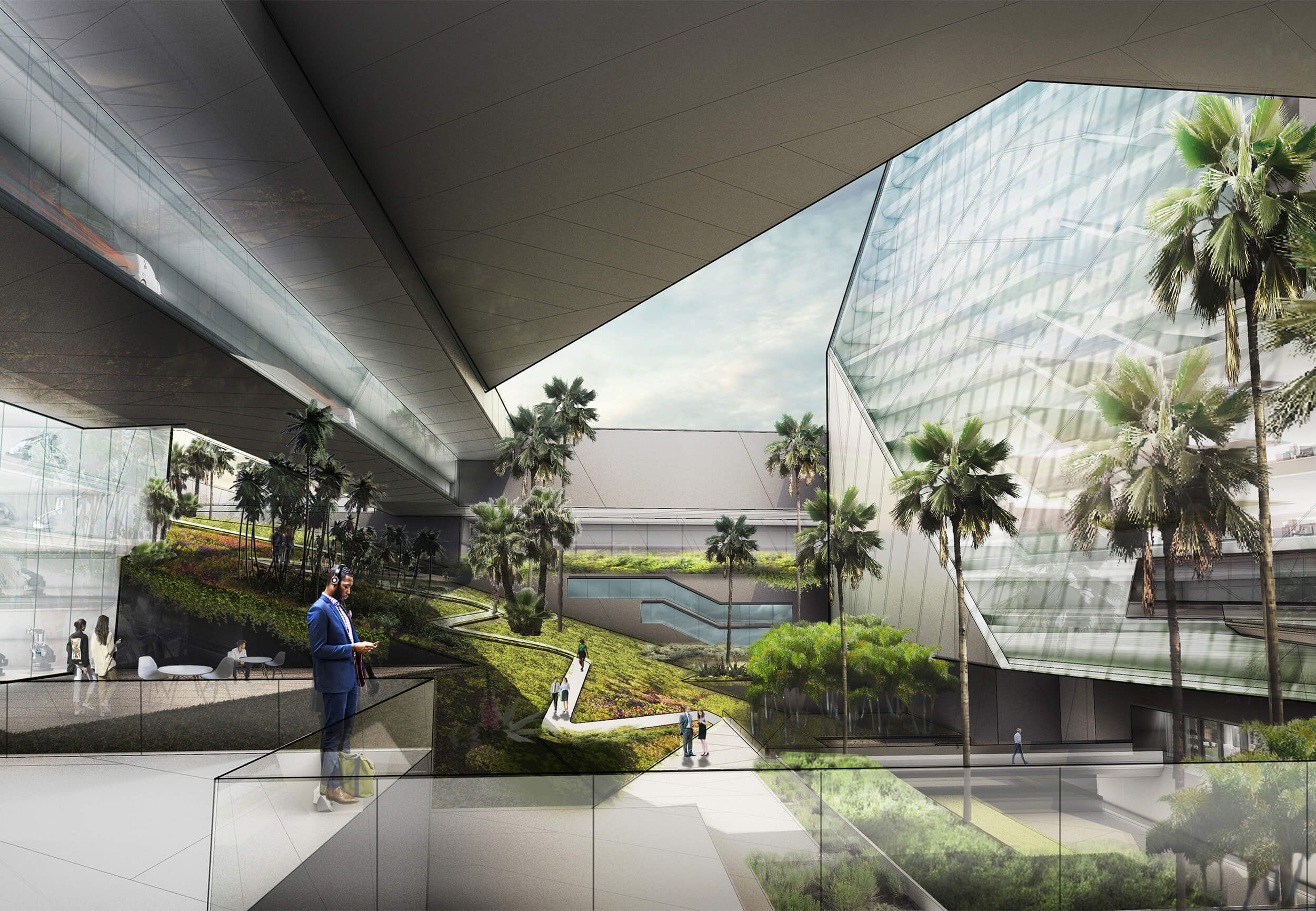 In 2018, Blockchains, LLC acquired more than 67,000 acres of land in Northern Nevada for the purpose of building a new kind of business and residential community. This land, which is called Innovation Park, will be developed into a smart city with decentralized blockchain underlying all infrastructure. Among other projects, the city will include a highly secured, high-tech Blockchains Campus that joins blockchain technology with artificial intelligence (AI), 3D printing and nanotechnology; residential units that will provide a new living environment to thousands; and various financial, business and retail concepts that will take advantage of emerging technologies.
The city aims to showcase how business development, residential living and commerce can flourish alongside world changing technologies. Efficiency, sustainability, transparency and provenance will not be compromised, but guaranteed. Multiple innovative technologies will change the way its residents interact on a daily basis and blockchain technology will be at the center of it all – keeping systems honest, fair and democratic.
To this end, Blockchains, LLC has engaged Ehrlich Yanai Rhee Chaney Architects + Tom Wiscombe Architecture to assist in the vision of this environment and the architectural possibilities unleashed with the integration of this paradigm shifting technology.
Mega-mats and Civic Scale Interiors
To support innovation and collaboration on this scale, new building typologies have been developed to support communication and creativity, such as massive workplace/manufacturing hybrids, where inventions are prototyped and where they are conceived. Large interior civic-scale spaces and shaded green courtyards serve as community areas for meeting, learning, and possibly the next disruptive idea. Autonomous vehicles, rather than simply moving between buildings, can also provide circulation inside and through vast buildings.
For those who will call this smart city home, the integration of these advanced technologies will provide tangible improvements to the human experience. When planning for vehicles that are autonomous and 100% electric, the living environment and pedestrian experience can be made human-centric (safe, quiet, clean) rather than car-centric. The city will allow individuals, couples and families to thrive, providing a range of housing opportunities from single family on the hillside, to communal living with shared amenities in larger multi-family / mixed use buildings below. Civic centers, schools, and commercial areas are woven throughout, creating density, walkability and above all, community.
Planetary Energy
With the concept of regenerative design at its core, the city will be grounded within its high desert home. Energy will be provided by renewable sources such as next generation solar and wind at utility scale. Water, the most precious resource, will be recycled and reclaimed to get the most from every drop. The buildings will seek to integrate within this landscape, connecting inhabitants to the environment and to the desert sublime.
Location:
Sparks, Nevada
Site Area:
67,000 Acres
Program:
Smart City Built on Blockchain Platform
Client:
Blockchains, LLC
Design Partners:
EYRC Architects
---