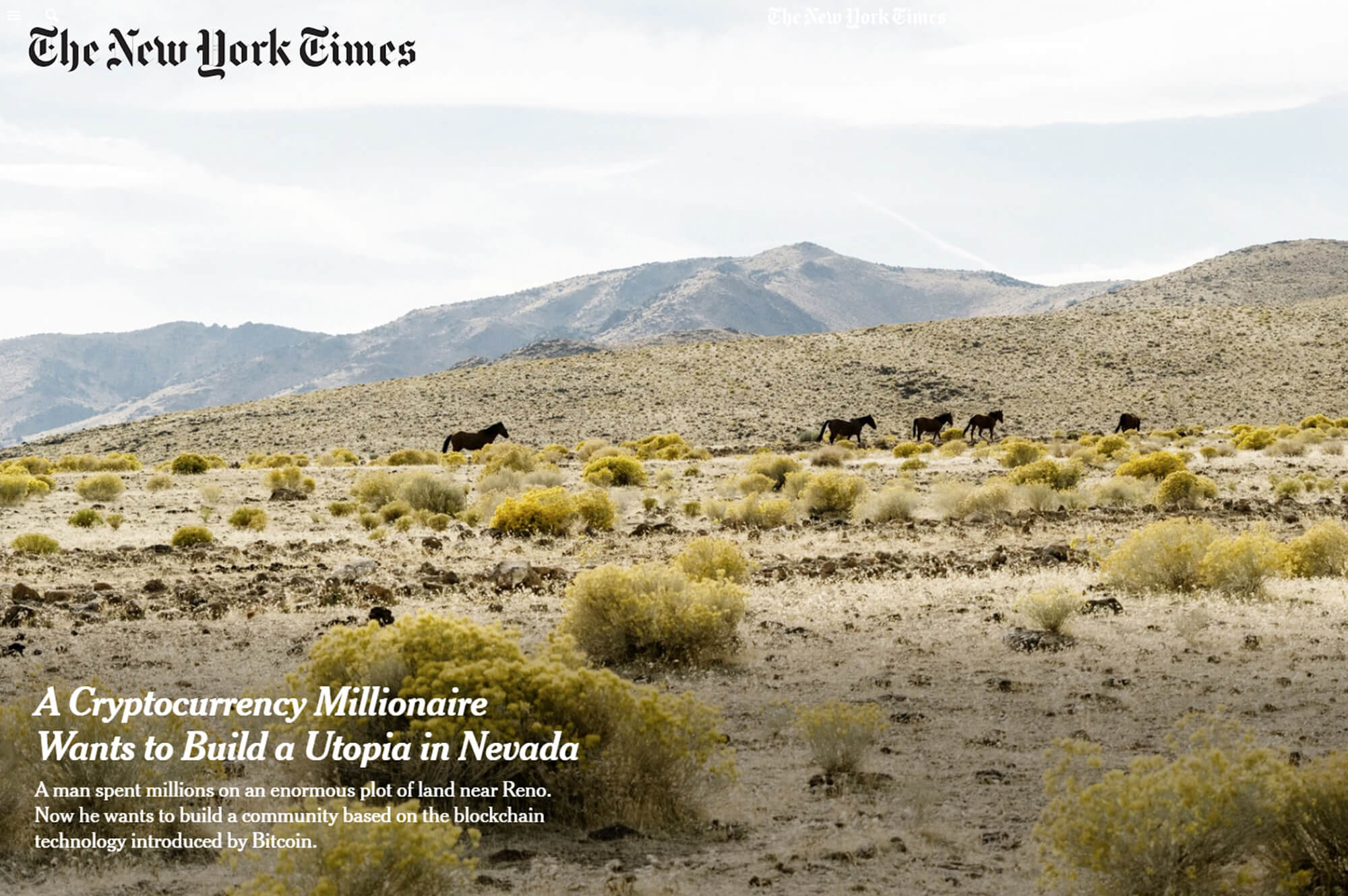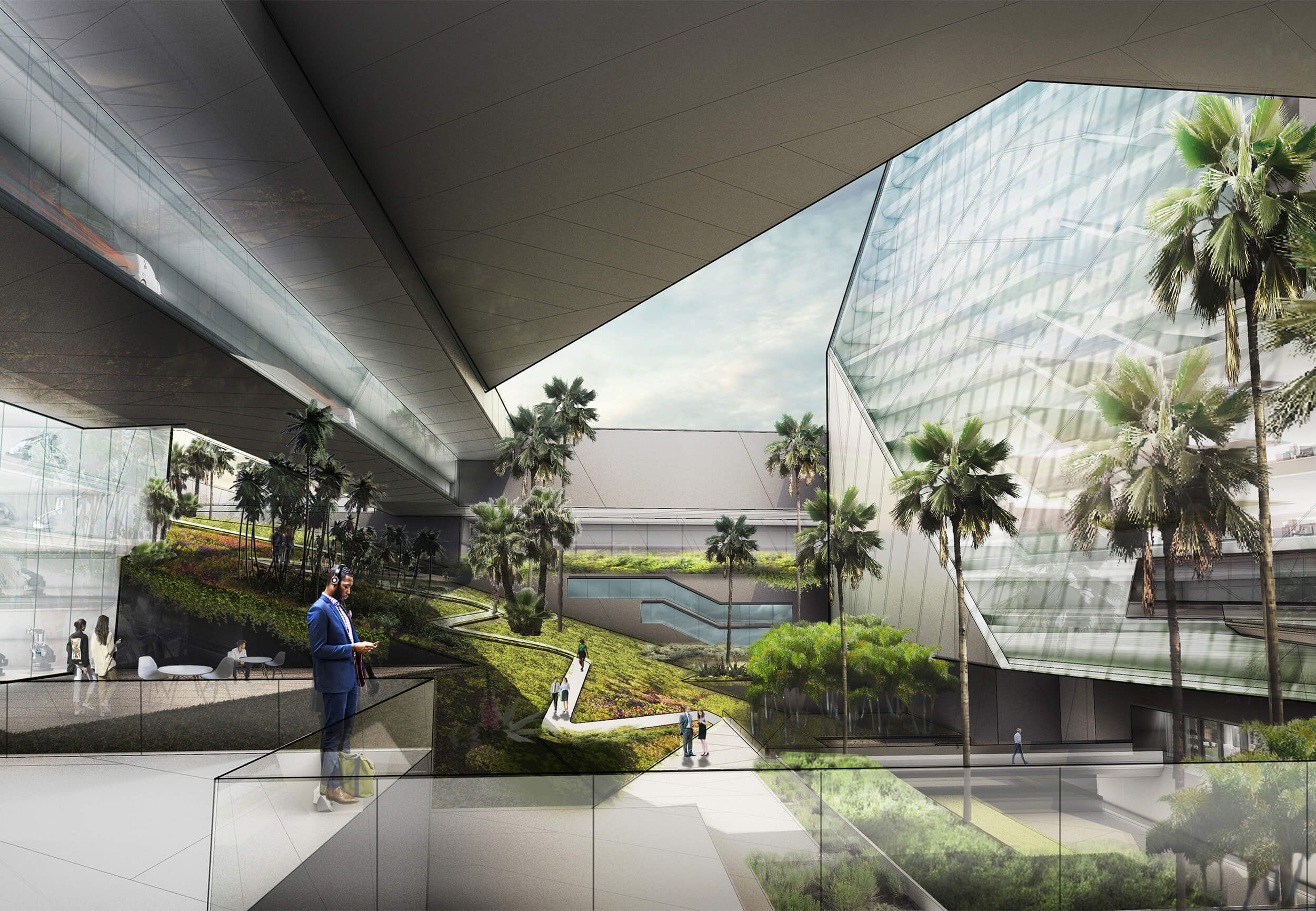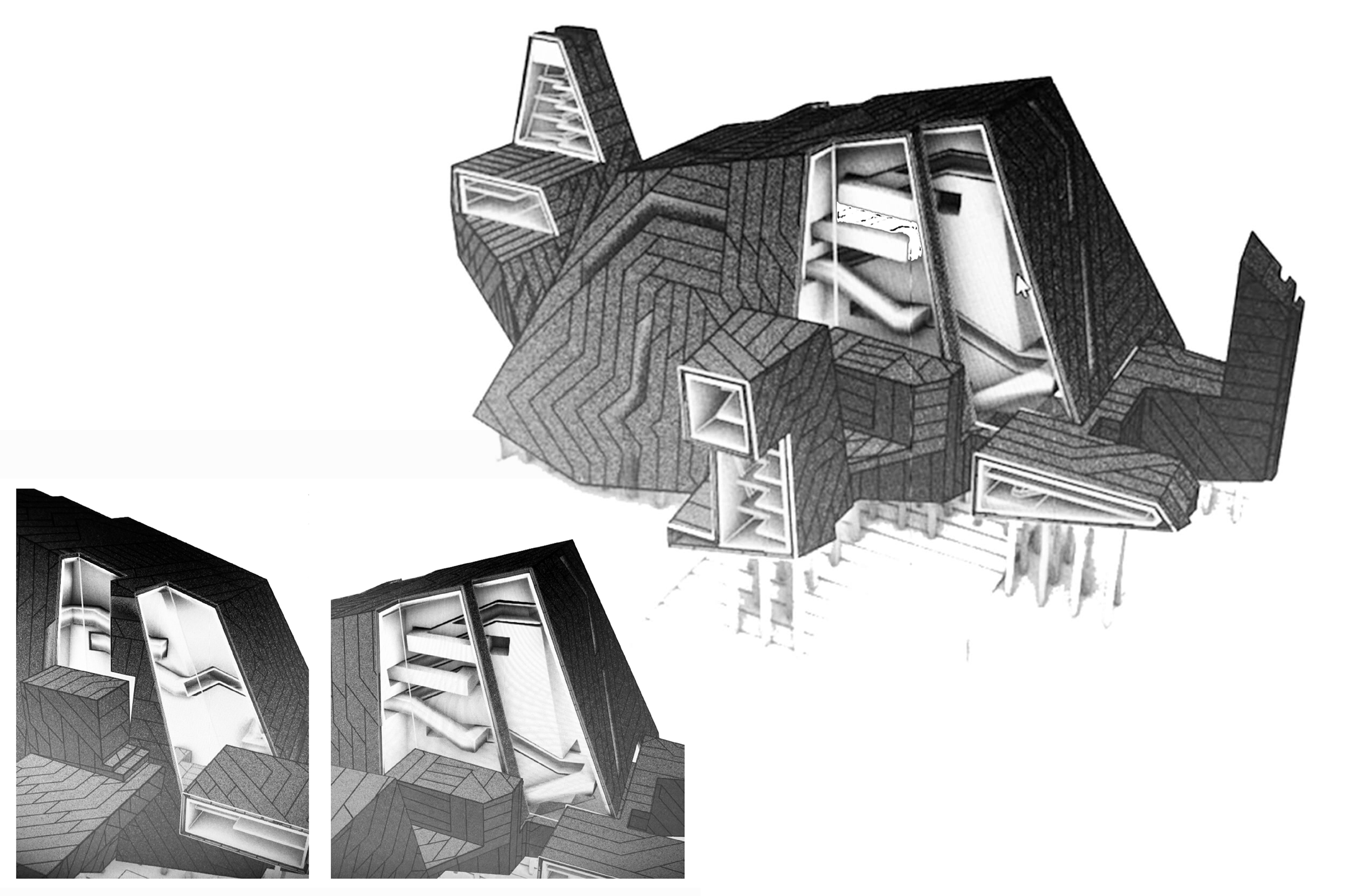 In 2018, Blockchains, LLC acquired more than 67,000 acres of land in Northern Nevada for the purpose of building a new kind of smart city based on blockchain technology. Among other projects, the city will include a highly secured, high-tech Blockchains Campus that joins blockchain technology with AI, 3D printing, and nanotechnology; residential units that will provide a new living environment to thousands; and various civic, financial, business and retail concepts. The aim is to create a new society based on micro-transactions between humans and humans, humans and machines, and machines and machines, breaking down old hierarchies that concentrate power in the hands of a few.
A City in a Building
To support innovation and collaboration on this scale, a new building typology we call a "mega-mat" has been developed to create massive manufacturing/creative space hybrids that behave more like cities than buildings. Autonomous vehicles circulate inside and through vast buildings rather than around them due to their sheer size; courtyards exist as micro-climates at the scale of glens or valleys rather than patios. Large, civic-scale interior plazas become spaces of transaction and innovation where humans and machines can collaborate in close proximity.
E-Sports Arena
Included in the city is an E-Sports arena - a new program type that has the potential to produce new forms of civic engagement. In E-Sports, a community no longer focuses on a single, classical stage for access to one kind of authentic action; rather, ten times as many visitors peer into non-local events through the eyes of a player. This new arena-theater hybrid is more like a sphere than a bowl, and the project's chunky sphericality reflects this. Micro-stages are attached to the mega-sphere, to house smaller offshoot gaming events. The whole arena lifts off the land on a thousand columns, so numerous that the building appears to float.
Location:
Sparks, Nevada
Site Area:
67,000 Acres
Program:
Smart City Built on Blockchain Platform
Client:
Blockchains, LLC
Design Partners:
EYRC Architects
---