TOM WISCOMBE
Born in La Jolla, California in 1970, Tom Wiscombe is an architect living in Los Angeles. He is founder and principal of Tom Wiscombe Architecture, an internationally recognized design practice. His work is known for powerful massing, alluring graphic qualities, and tectonic inventiveness.
Wiscombe has developed an international reputation through winning competition entries, exhibitions of work at major cultural institutions, and publications worldwide. In 2019, construction will start on the 'Dark Chalet' at Summit Powder Mountain for the founder of the largest independent solar power developer in the United States. In 2018, Wiscombe, together with EYRC Architects, designed the concept for Blockchains City for Blockchains, LLC on their 67,000 acre property in Sparks, Nevada. This project envisions a new world built on blockchain technology, allowing for new forms of collaboration, sustainability, and democracy. In 2018, Wiscombe was shortlisted for the 400,000 SF Covermymeds headquarters in Columbus Ohio, together with developer Orange Barrel Media (OBM) and executive architect DesignGroup, and builder Corna Kokosing. In 2016, Wiscombe collaborated with OBM, MOCA, and Imaginary Forces to win the West Hollywood Sunset Spectacular competition for a new form of billboard for the 21st century.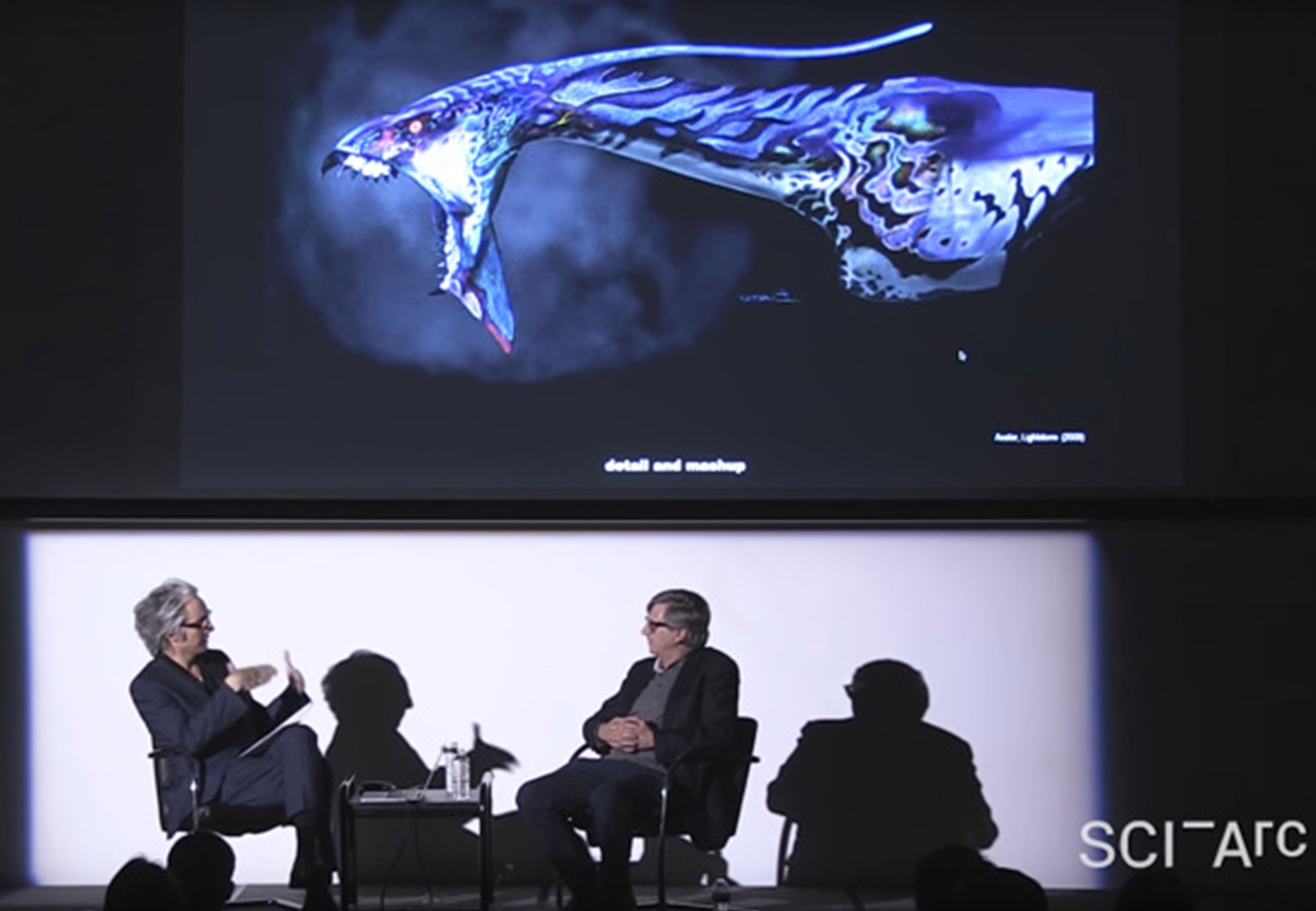 In 2014, Wiscombe began planning and design of the Main Museum of Los Angeles Art with Tom Gilmore, the developer known for leading the re-vitalization of downtown Los Angeles. This project involves 105,000 square feet of renovation and new construction beneath, inside of, and on top of several historical bank buildings. In 2013, Wiscombe received Second Place in the international competition for the Kinmen Passenger Service Center, Taiwan. In 2012, Wiscombe was part of the joint design team organized by Morphosis to compete for the Chinese University of Hong Kong, Shenzhen, which received Second Prize.
Wiscombe's work is part of the permanent collection of the FRAC Centre Paris, the Art Institute of Chicago, MoMA San Francisco, and MoMA New York. He has received awards such as the MoMA/P.S.1 Young Architect's Award, the Architectural League Young Architect's Prize, and AIA Design Awards for the West Hollywood Belltower (2017), the Main Museum (2015), and the Kinmen Port Terminal (2014). In its May 2009 issue, ICON magazine named Wiscombe one of the "top 20 architects in the world who are making the future and transforming the way we work."
Wiscombe is Chair of the Bachelor of Architecture Program at the Southern California Institute of Architecture (SCI-Arc), where he has taught for over 12 years. Wiscombe taught Advanced Research studios as Visiting Professor at the University of Pennsylvania (PennDesign) for 4 years; in 2012, held the Louis I. Kahn Visiting Assistant Professorship at Yale University; and in 2005 was the U.C. Berkeley Esherick Chair. He has published texts on architectural theory in journals such as AD, Project, and LOG.
Previously, Wiscombe worked for Coop Himmelb(l)au, where he was responsible for multiple international projects and large project teams from competition through realization. Notably, he was Chief Designer for the UFA Cinema Center, Dresden, the Akron Art Museum, BMW Welt, Munich, and the Lyon Museum of Confluences, known as four of the most important works of contemporary architecture.
Wikipedia
Instagram
Facebook
---