SEOUL PERFORMING ARTS CENTER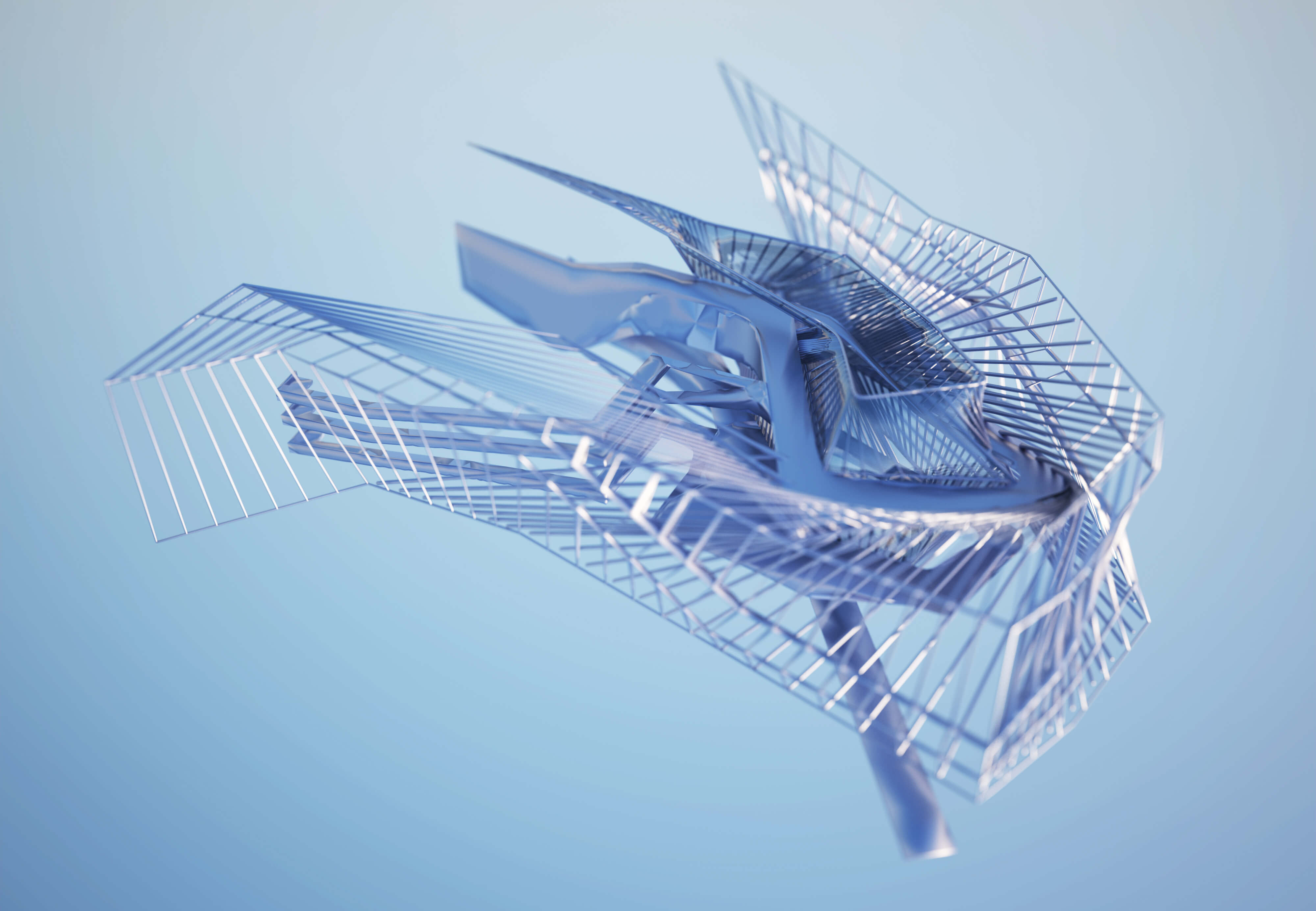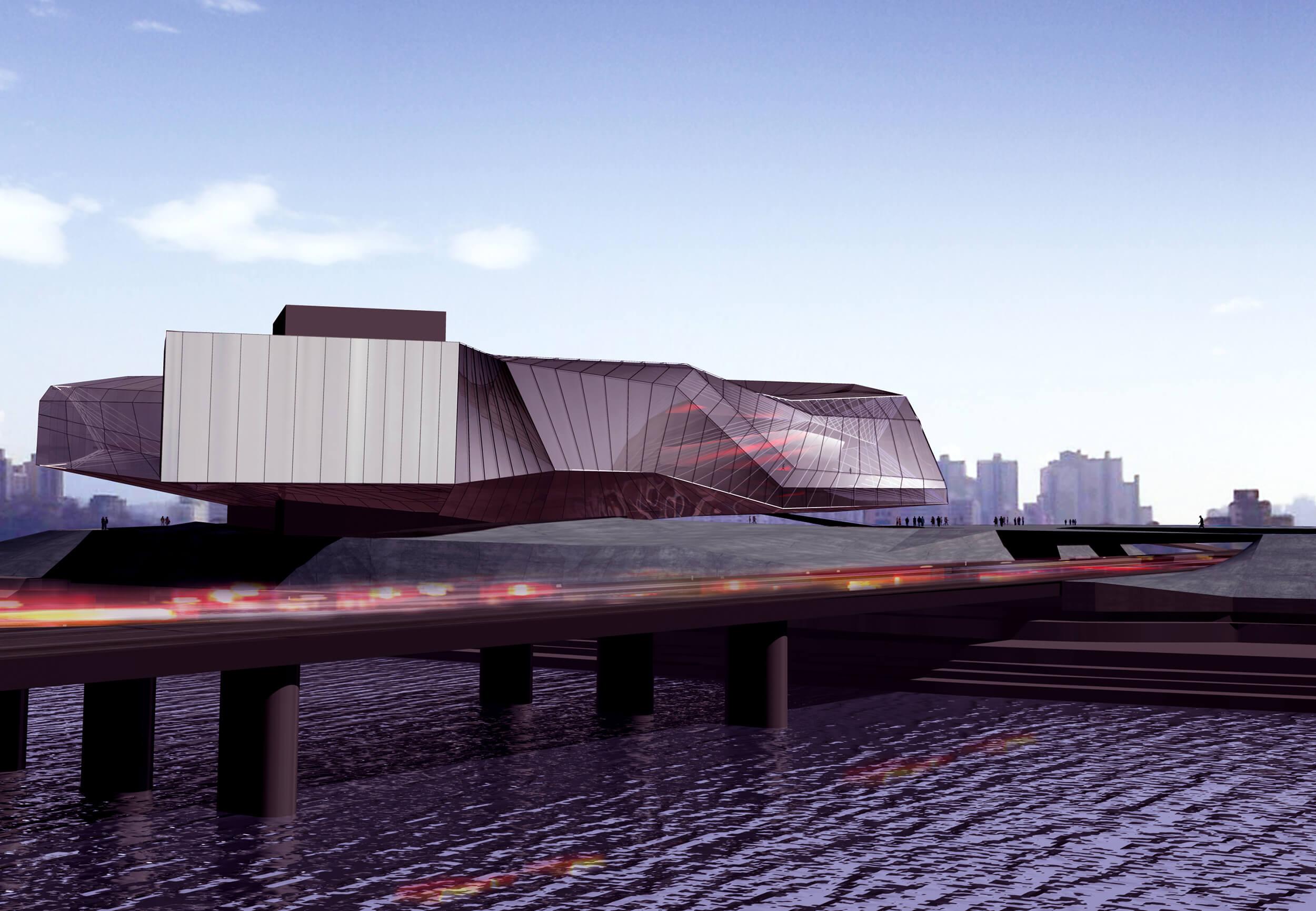 This design aims to reanimate Nodeul Island by transforming its divided landscape into a cohesive zone of dynamic cultural and public exchange. The key of the design is a building complex on the west side of Nodeul Island which combines dual functions of Concert Hall and Opera House into one landmark building.

Like an aquarium, the building is open to the city, allowing views of the movement of people inside through layers of light and color. Its silvery glass shell connects the two theaters together and features a Grand Foyer which interweaves the circulation of both into a vortex of walkways and interior urban spaces. Encased within this vortex is the 'Lotus Lantern'—a glowing object visible from the waterfront and city center, that conveniently serves as the main structural support of the Foyer.

Client: Seoul City Government
Type: Performing Arts Theater
Size: 35,000 SM
Second Place Competition Entry
---