NATIONAL LIBRARY OF THE CZECH REPUBLIC
Prague, Czech Republic / 2007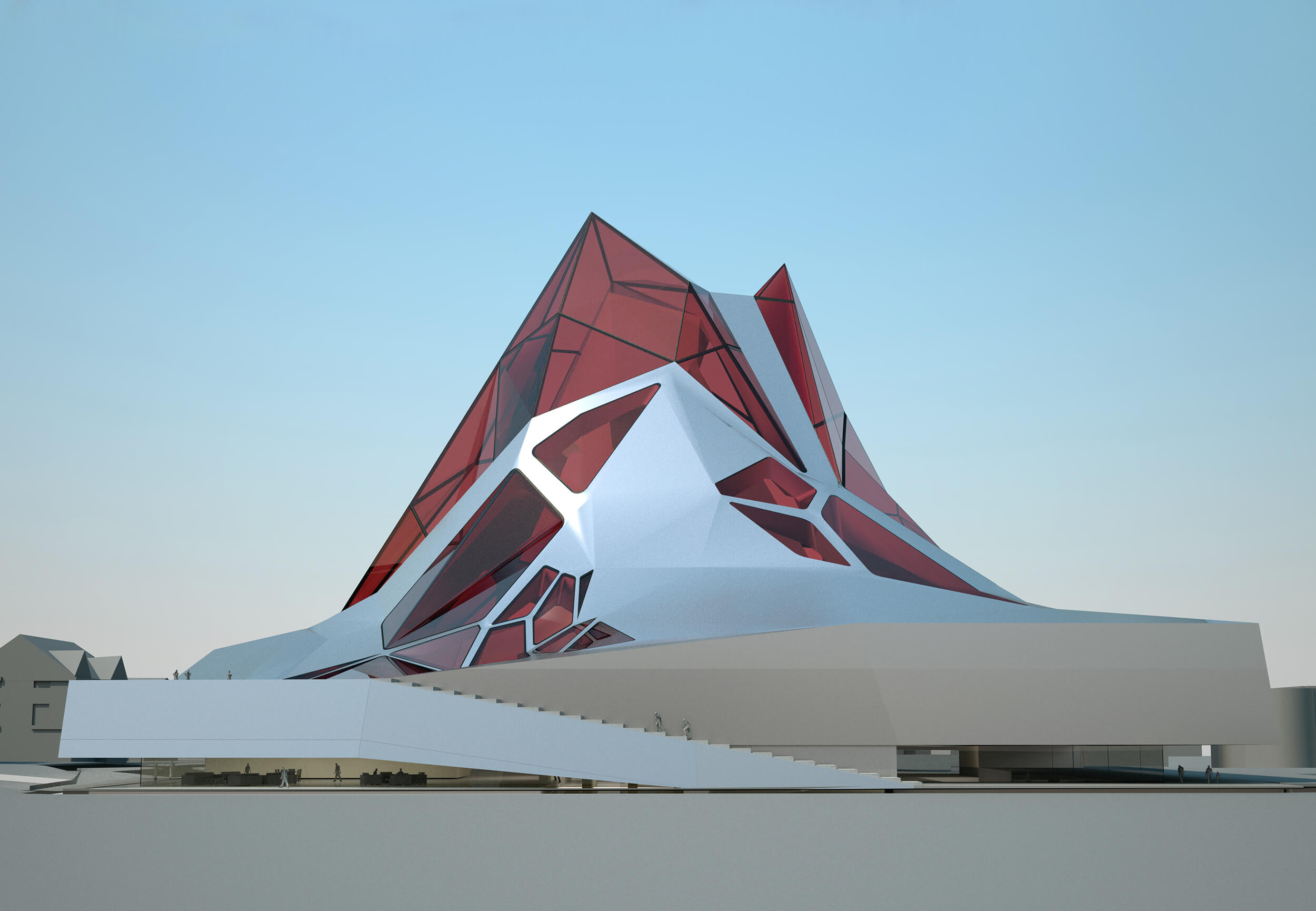 This design for the National Library of the Czech Republic relates simultaneously to its local environment and to the larger urban context of Prague. The project sets into motion a dynamic relation between Old Town, the urban topography, and the Prague Castle to create a dialog with the cultural history of the city.
The project has three components: the box, the mountain, and the nested archive.The massing of the box establishes an edge along the urban corridor of Milady Horákové and respectfully correlates to the massing and cornice heights of the existing buildings. As the box lifts up off the ground, it creates an inviting main entry and a sweeping, open library landscape at the ground level.
Mountain and Nested Archive
The Mountain pushes upward from the box, creating vast interior spaces. Nested inside this outer container is the National Archive. It contains the entire state collection of the most delicate and irreplaceable volumes and is therefore located above any potential flood level. Suspended inside the mountain, it is visible from everywhere in the building but not directly accessible.
While the box relates to the local urban scale, the Mountain reaches a soaring height of 55 meters. This calculated height allows the building to be seen from a great distance, in particular, from the center of the historical city center of Prague. The natural topography of the slope along the Vltava River, in addition to the building's setback from the crest of that slope, would otherwise render the building invisible. Instead, the Mountain generates a powerful visual triangulation with the silhouettes of Old Town and the Prague Castle.
Location:
Prague, Czech Republic
Floor Area:
50,000 M2
Program:
National Archive and Public Library
Client:
Prague Municipal Government
Structural / MEP:
ARUP LA
---