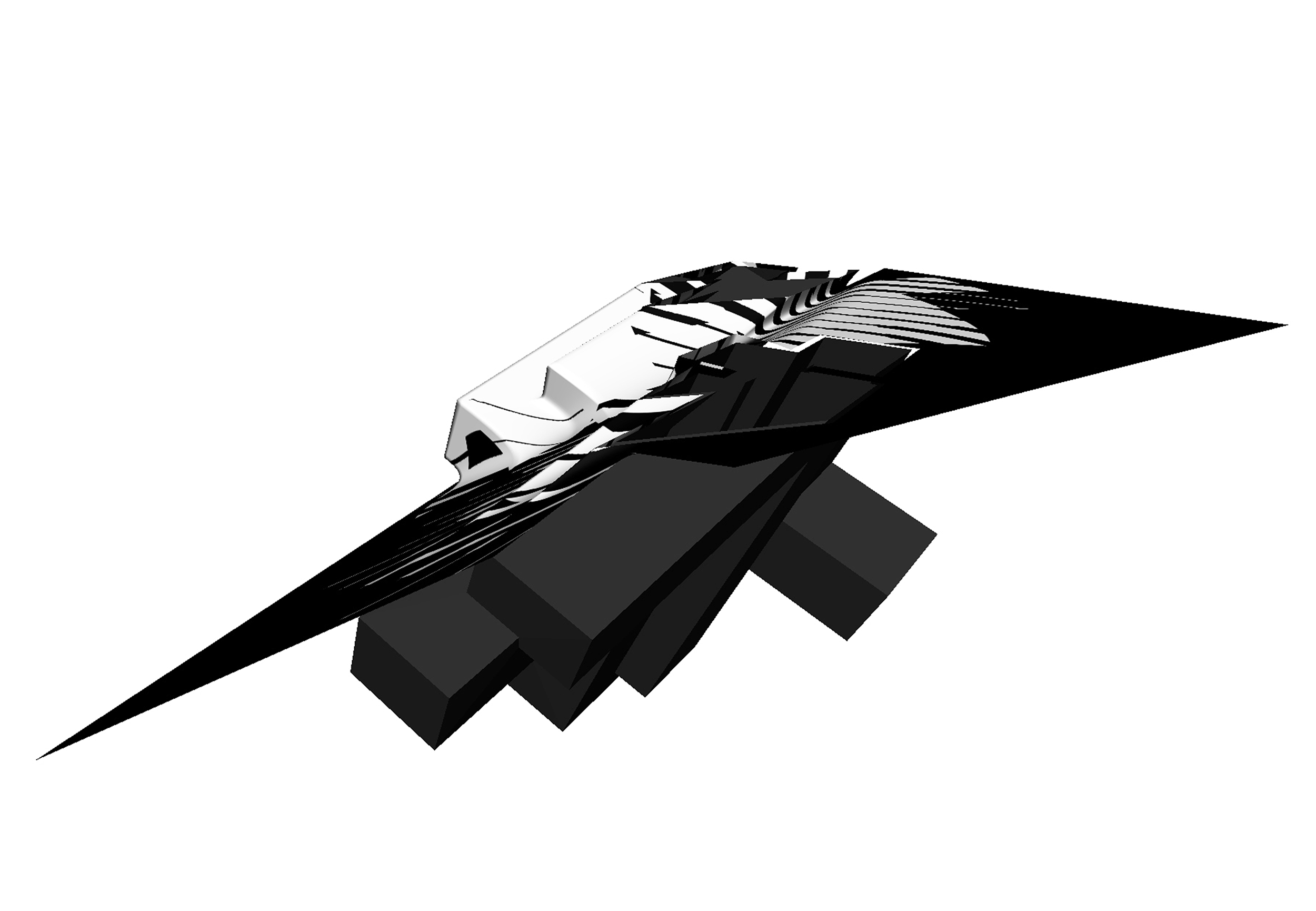 Designed for the 2017 Milan Lighting Fair for the high-profile Superstudio space, this installation is a mysterious, dark, floating object constructed from LG's most advanced new materials.
The project has two radically different parts: the tesseract and the shroud. The tesseract tilts obliquely in the space, possibly oriented to something much larger or celestial than human ground. Finished in super-gloss black, the tesseract is made of LG HI-MACS solid surface, fused together into a monolithic shape. The tesseract pushes up into the shroud to create dark crevices and involutions at their zones of contact. When the tesseract and shroud are sheared off together, strange graphic figures are produced.
Luminescent, super-thin LG Display OLED light-panel tattoos are embedded into the underbelly of the shroud. The location and density of these tattoos was based on painterly occlusion renders of the object, which emphasize its dark cavities. Rendering, in this case, was used as a tool to produce architectural, not simply represent it.
Location:
Milan, Italy
Client:
LG Hausys
Design Team:
Morphosis / Tom Wiscombe Architecture / Patterns
Type:
Installation
---