KINMEN PORT TERMINAL
Kinmen Island, Taiwan / 2014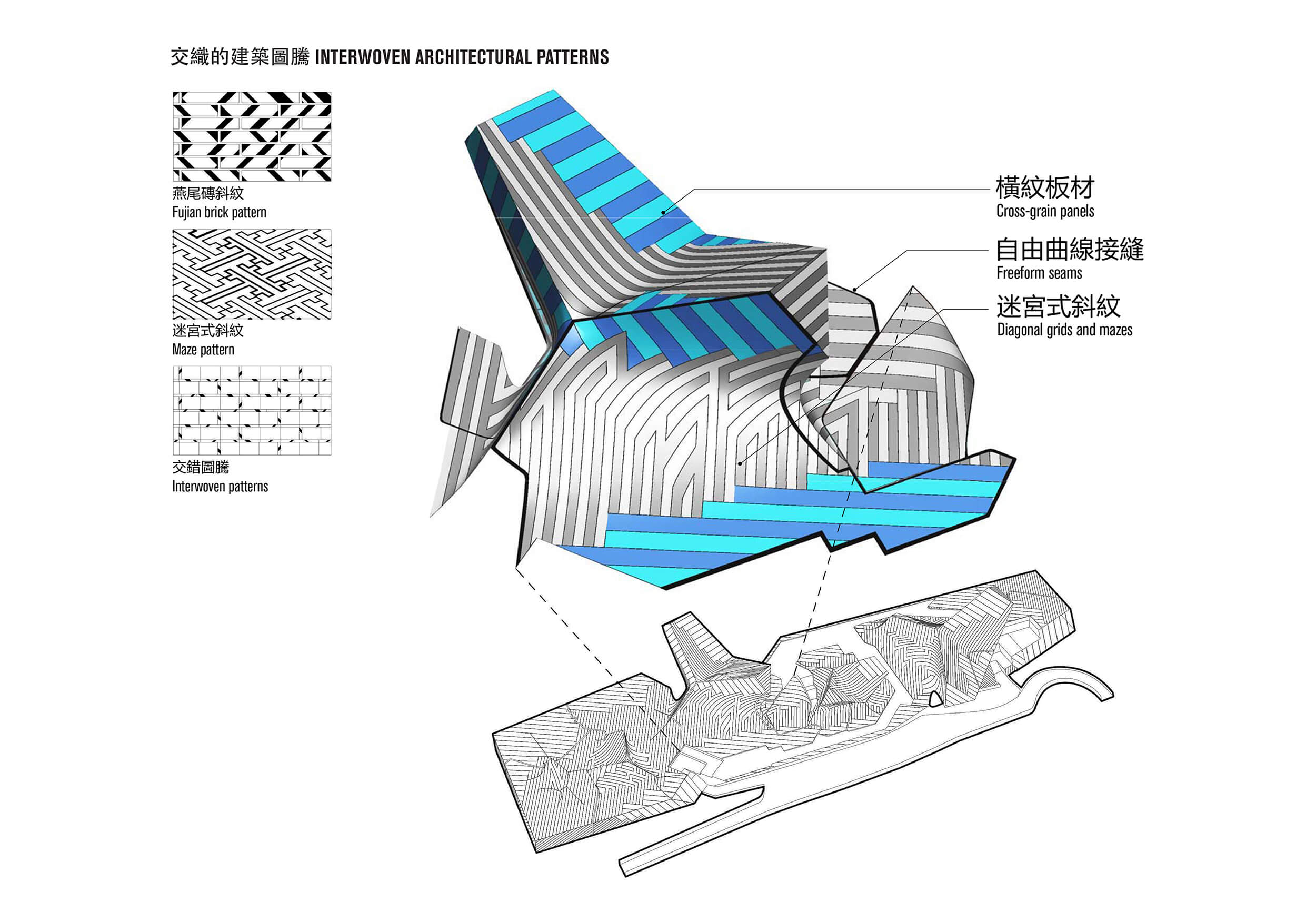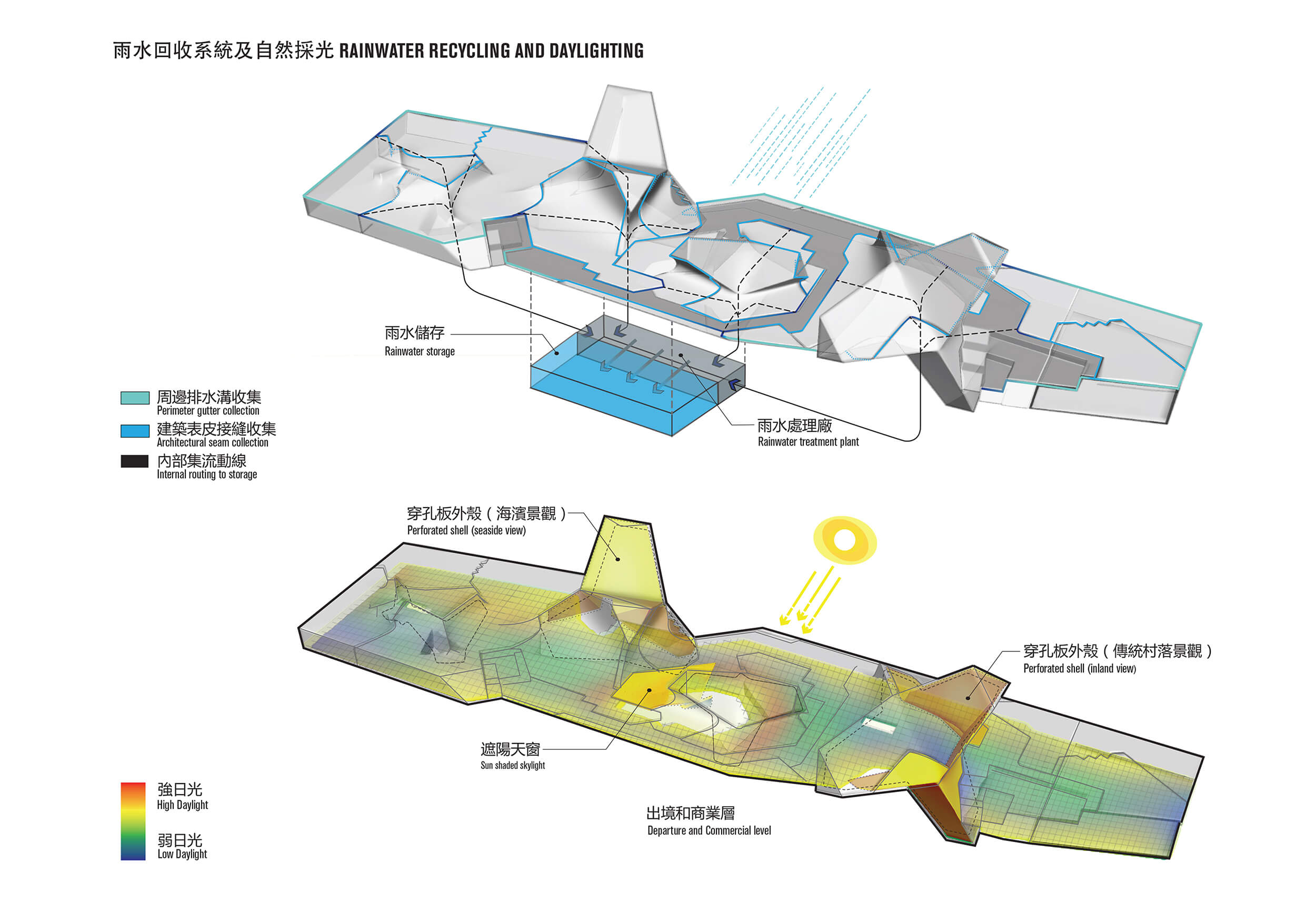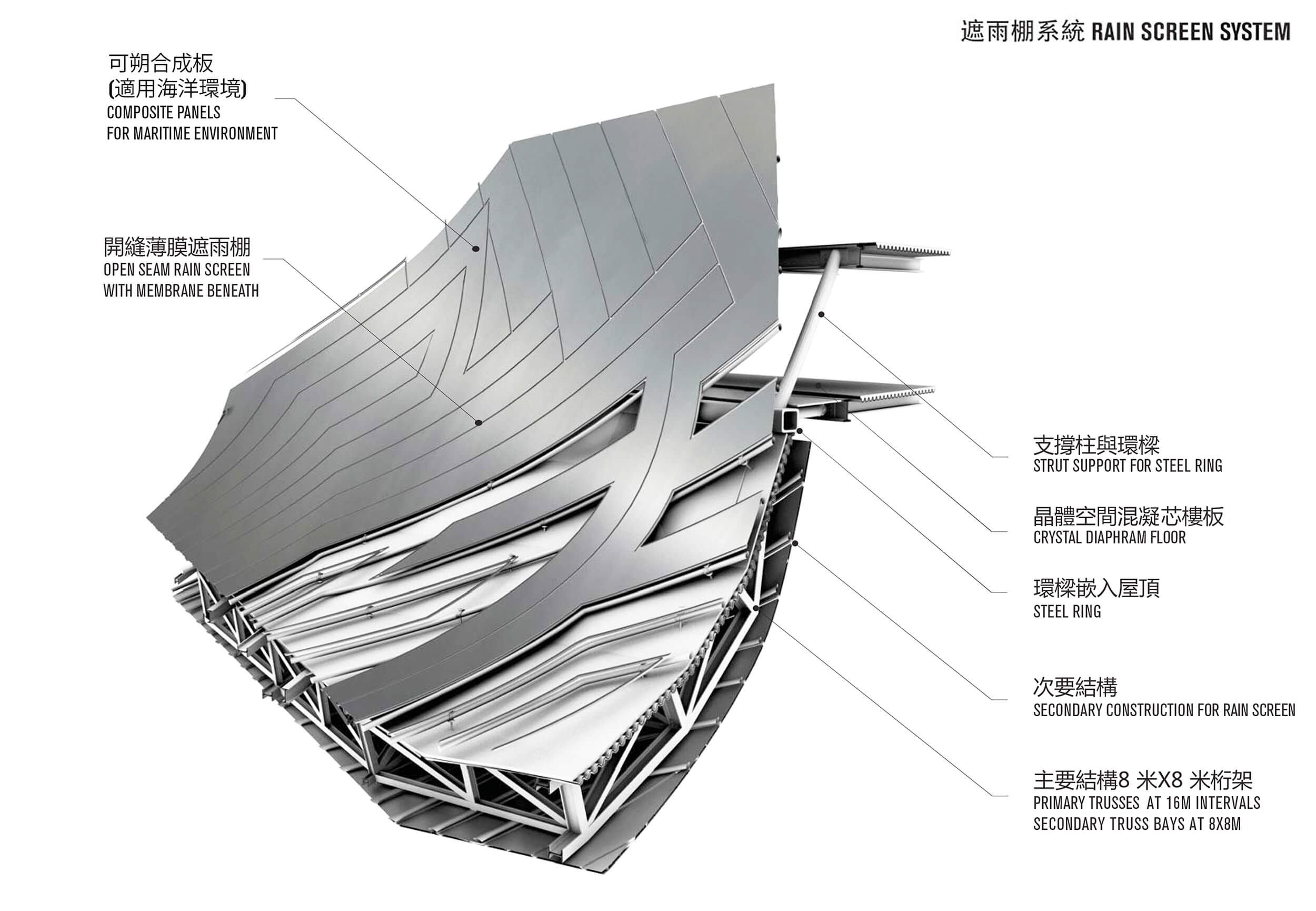 Five super-sized, monolithic jacks are tumbled across a hovering, horizontal box housing arrivals and departures terminals. The jacks land precariously, seemingly unaware of gravity; they appear simultaneously as a set of discrete things and as a larger new object.
Nested Objects
The box stretches to form-fit around the jacks, creating serene transitions from horizontal to vertical and from hard to soft. On the interior, vaulted sectional spaces are created between the jacks and the outer shell of the terminal. The jacks are arranged in plan and section to naturally organize flows of people on the arrival and departure levels, providing an automatic sense of orientation along with a memorable sequence of compressed and expanded spaces. The jacks function as sub-enclosures for various programs, such as commercial space, restaurants, administration, and ship traffic control. Passengers shopping or relaxing on the jacks' upper levels can look down into the bustling terminal below. The terminal roof becomes a new ground for community and cultural events, and features a green public promenade with views of the sea.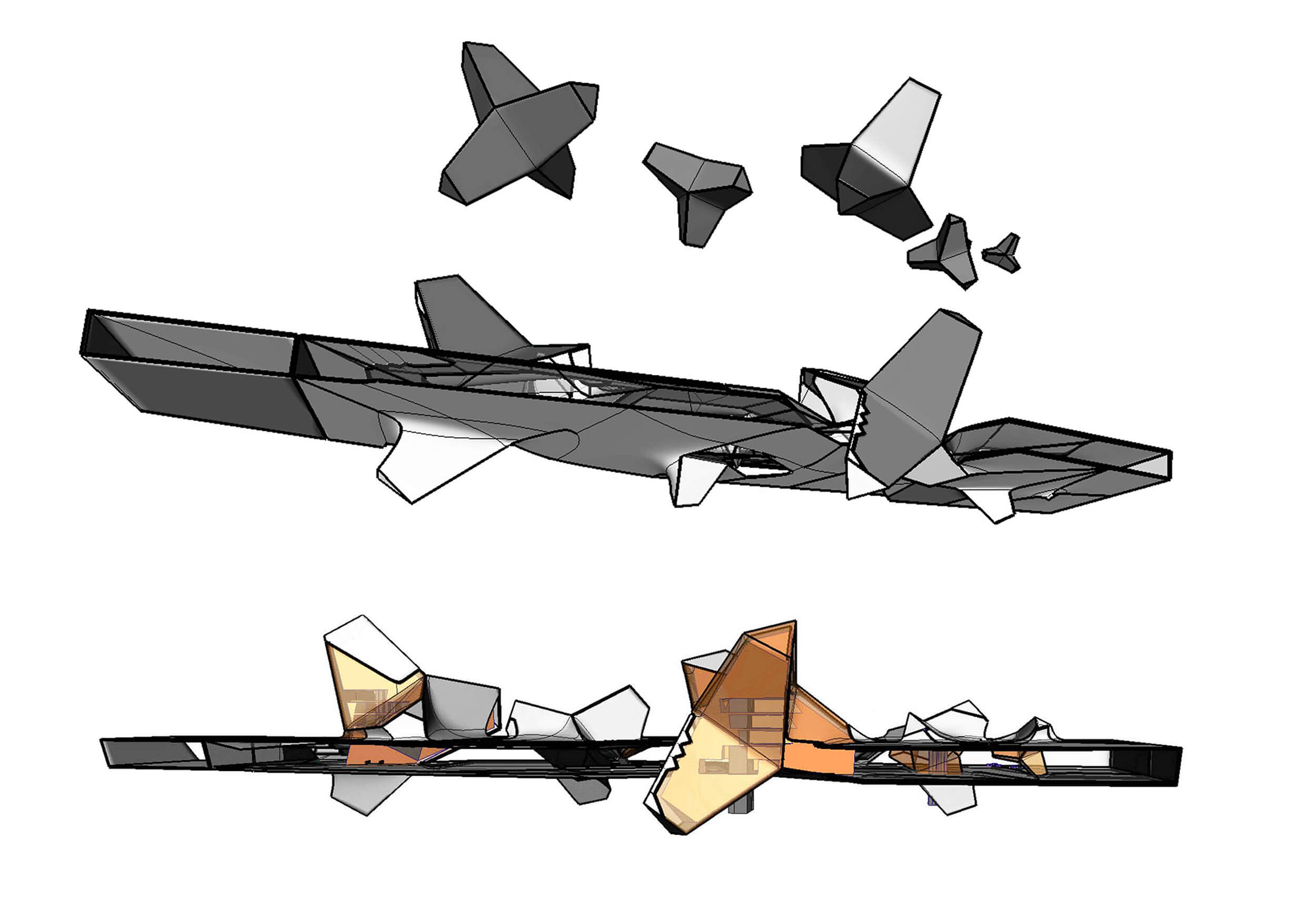 Mazes and Vicarious Contextualism
The envelope design is characterized by three interfering patterns: freeform seams, maze-like projections, and cross-grain panels. The simultaneity of these patterns produces a heterogeneous overall effect reminiscent of local Kinmenese brickwork, with its distinctive diagonal striping and unconventional juxtapositions of material scales and orientations. These local patterns creep into the project indirectly, as familiar qualities grafted into an otherwise abstract entity. The envelope is designed to be constructed of composite super-panels that are electro-chemically metallized, delivered to the site by barge, and lifted into place as if assembling a giant toy model kit.
Location:
Kinmen Island, Taiwan
Floor Area:
42,000 SM
Length:
350 M
Program:
Port Terminal
Client:
Kinmen County Government
JV Partner:
Fei and Cheng Associates
Structural:
Walter P Moore, Supertech Consultants International
MEP:
Heng-Kai Engineering Consultants
Landscape:
VISION
---