DOMINO SUGAR REFINERY TOWER D
New York City, New York / 2015
Creating a strong southern anchor to the SHoP/Field Operations Domino Sugar Refinery Master Plan Development, this Site D proposal engages the East River Waterfront and Williamsburg Bridge. In plan and elevation, the proposed massing conforms to the Master Plan and maintains the required view corridors. The project contains 393 residential units atop three levels of commercial and one level of retail.


Extrusions and Ziggurats
The design features several discrete, interlocking parts separated by deep gaps and joints that are left intact to undermine the reading of the combined object as a unity. The ambiguous relationship between part and whole becomes even more pronounced where several parts are cut through at once, momentarily treating even highly distinct units faced with different materials and textures as a single entity, and stopping just short of literally fusing everything together.


Reified Reflections
The envelope is developed as two distinct façade types: an opaque black anodized aluminum façade with punched windows, and a high-performance glass curtain wall with a pattern of large-scale, freeform channels. This doubly figured and patchy skin ties the two towers together in unexpected ways, leaping across joints, mimicking mysterious shadows, and creating moments of unexpected reflectivity. The effect is of a new, third object that comes to life when viewed from different vantage points around the physical site.

With apertures of similar scale and density, the punched windows resonate with the neighboring Domino Sugar Factory, while the glass curtain wall feels unfamiliar in terms of scale and orientation due to its suppression of minor joints in favor of metaseams. The incongruence of the two systems heightens perceptions of old versus new and everyday real versus the unknown.


Multiple Grounds
Public green and hardscape spaces occupy both the stepped surfaces of the commercial plinth and the levels of the 400-foot high Skydeck to produce multiple new urban grounds and provide views of Manhattan and Williamsburg.

Location: Williamsburg, New York
Floor Area: 400,000 SF
Program: Mixed-Use Residential (393 Units)
Client: Two Trees
Masterplanner: SHoP with Field Operations
Structural: Buro Happold Consulting Engineers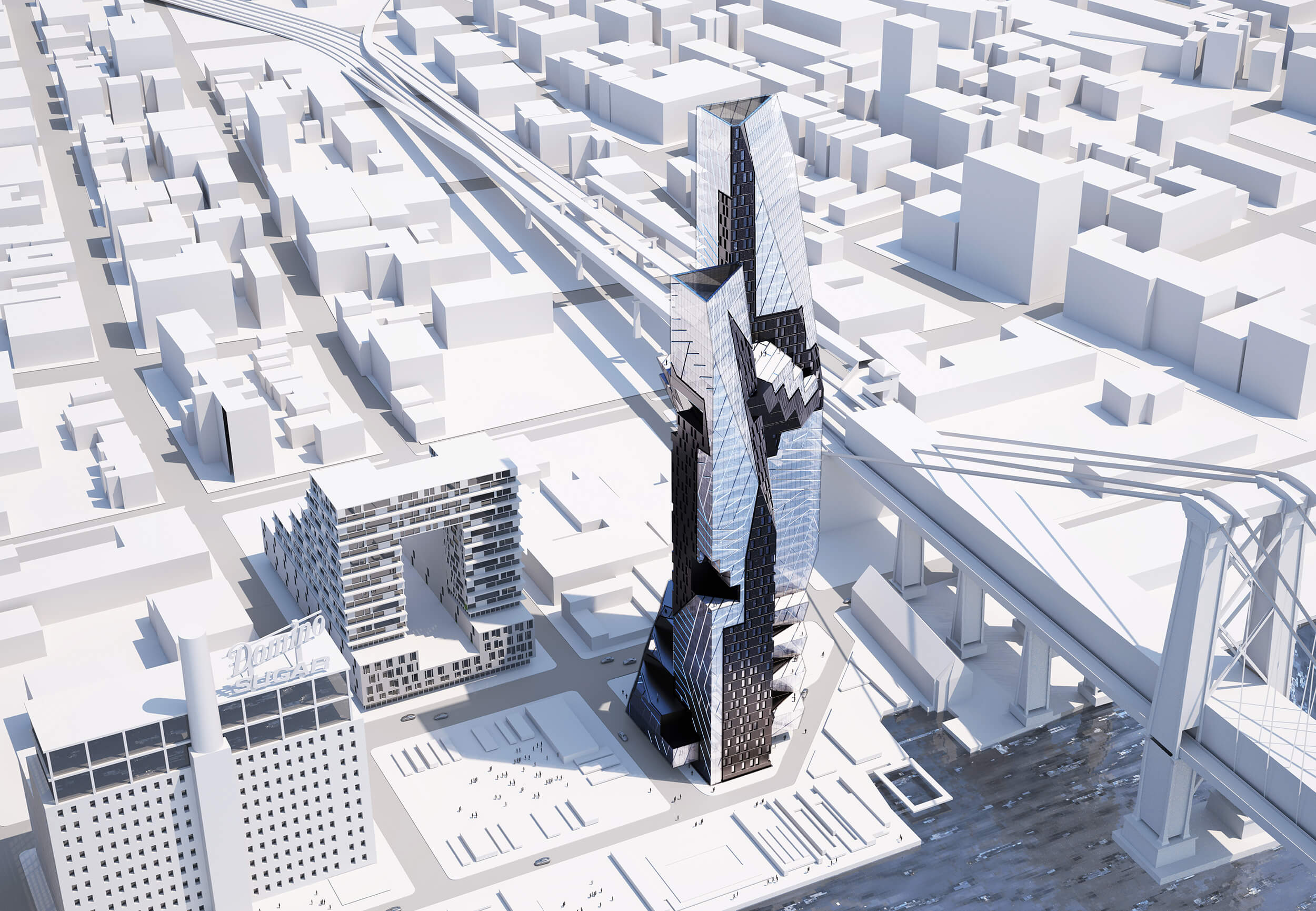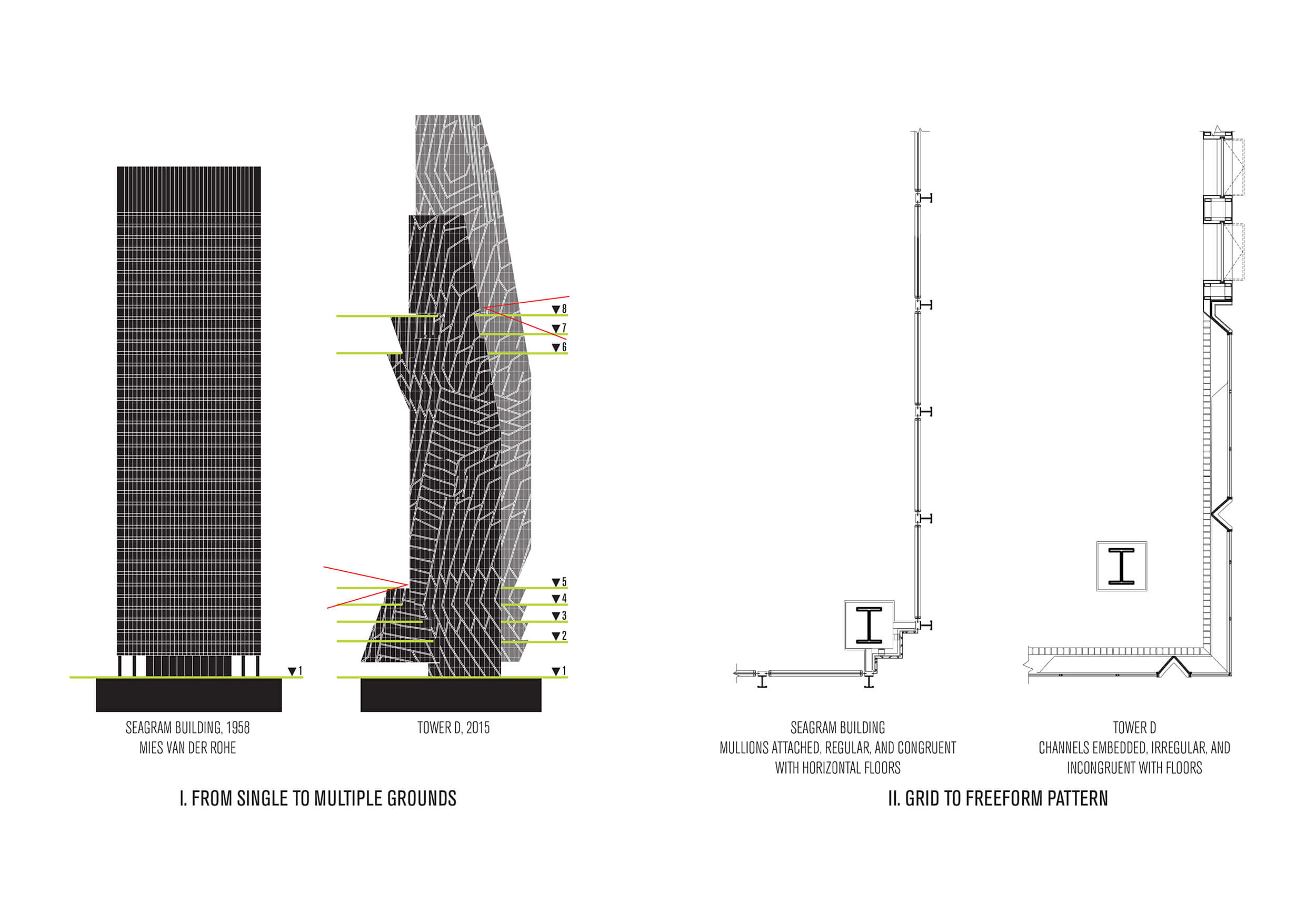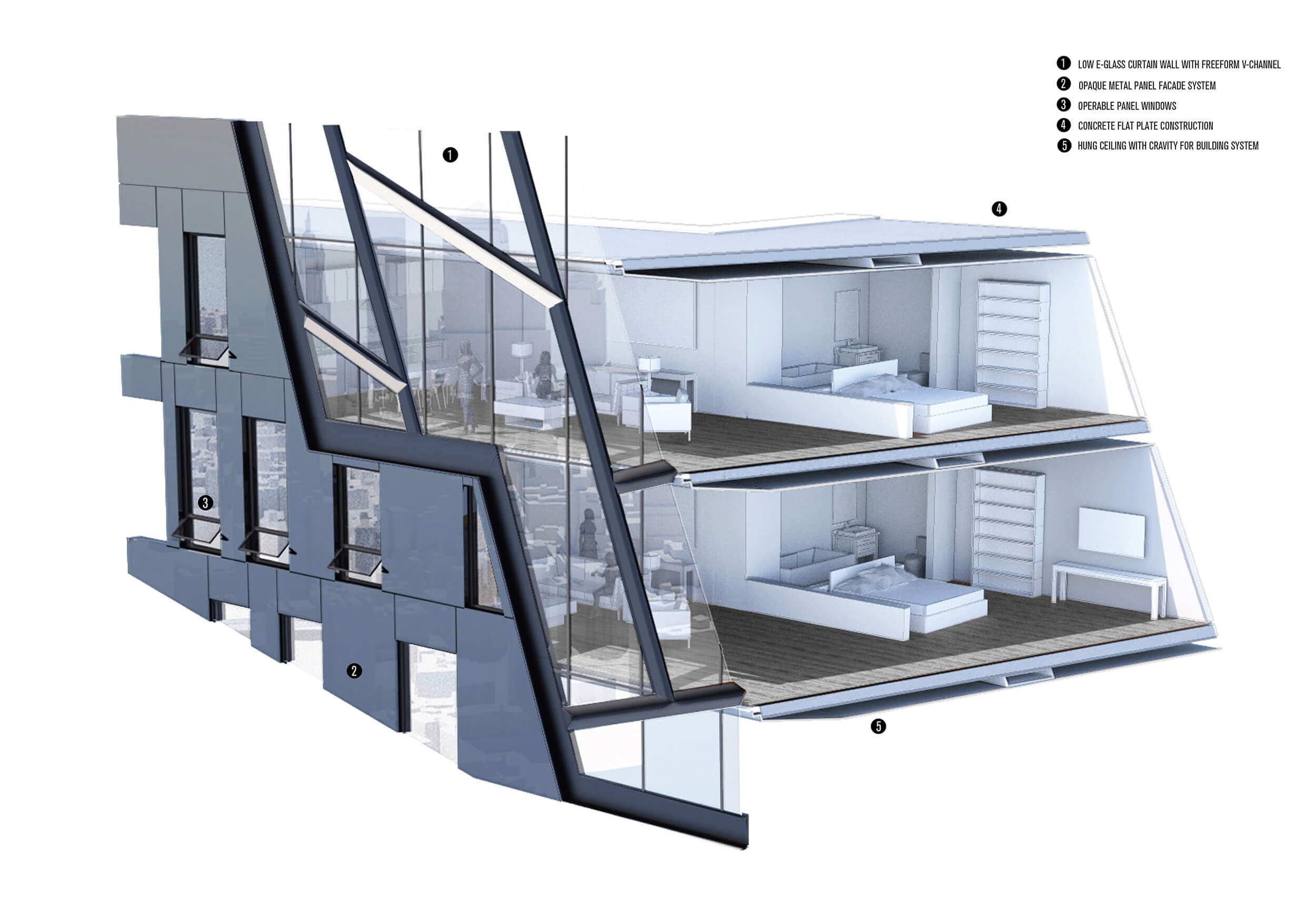 ---