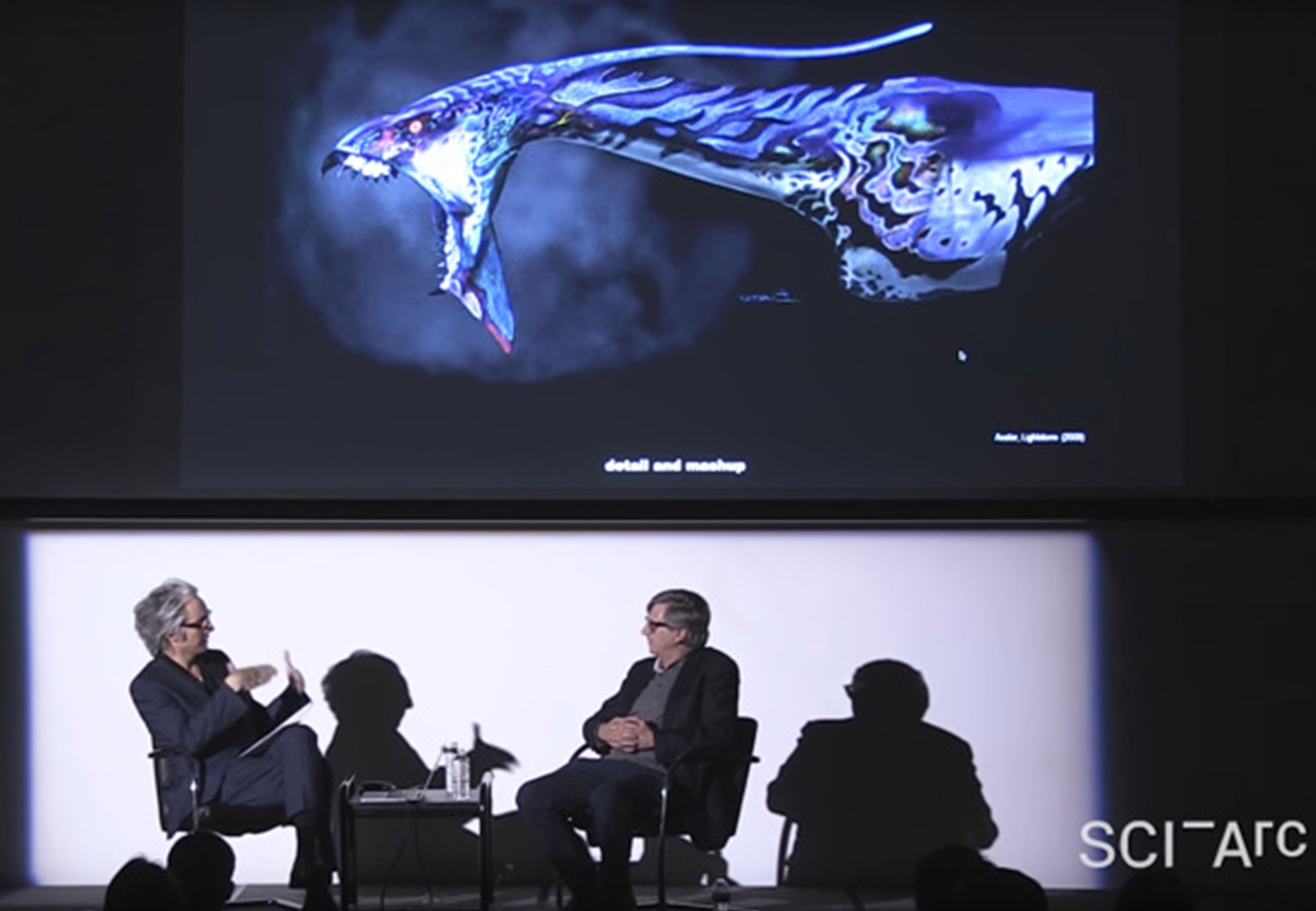 Tom Wiscombe, AIA, NCARB
Founder + Principal
Tom Wiscombe, born in 1970, is Principal and Founder of Tom Wiscombe Architecture (TWA) in Los Angeles. His work is known for its powerful massing, alluring graphic qualities, and tectonic inventiveness, all underwritten by contemporary ecological thinking. He combines his renowned design expertise with a deep knowledge of construction and project delivery—gleaned from a thirty year professional career—to create projects with the highest level of care and craft. Tom is a leading voice in contemporary design culture, speaking, writing, and organizing discourse around the ideas of today.
Tom's work is ecological in the broadest sense, and groundbreaking in its treatment of architectural entities like ground, massing, interior, circulation, apertures, and ornament as independent objects within loose, curated collections, rather than as incomplete parts of a unified, congealed whole. This approach stems from our revolutionary theory of the flat ontology of architecture, which imagines architecture—and the world—as a set of discrete, lively entities that exist democratically on a flat plane. This allows our practice to move beyond received hierarchies and categories, and create buildings that speak to our age of multiplicity and abundance.
TWA's recently completed projects include the Dark Chalet, a mountain house with a unique stealth solar array operative at 362% net positive, and the Sunset Spectacular, which combines architecture, media art, light, and sound into a new type of civic space for the 21st century. TWA's Earth Protector series, an ongoing speculative project, responds to the dual housing and energy crises of Los Angeles with district scale shade and inner-city solar fields.
Tom has won many AIA Design Awards, including two prestigious Honor Awards, and TWA was recognized as one of Fast Companies Most Innovative Companies in 2022. Tom has published texts on architectural theory in journals such as AD, Project, and LOG, and his 2021 monograph, Objects Models Worlds, captures the breadth of his practice and ideas, and includes contributions from renowned contemporary architects and philosophers.
Earlier in his career, Tom made a name for himself as Chief Designer at Coop Himmelb(l)au, where he was responsible for the design and execution of many complex international projects. His built works include the UFA Cinema Center, Dresden (1994-8), the Akron Art Museum (2001-7), BMW Welt, Munich (2001-7), and the Lyon Museum of Confluences (2001-14), known as four of the most important works of contemporary architecture.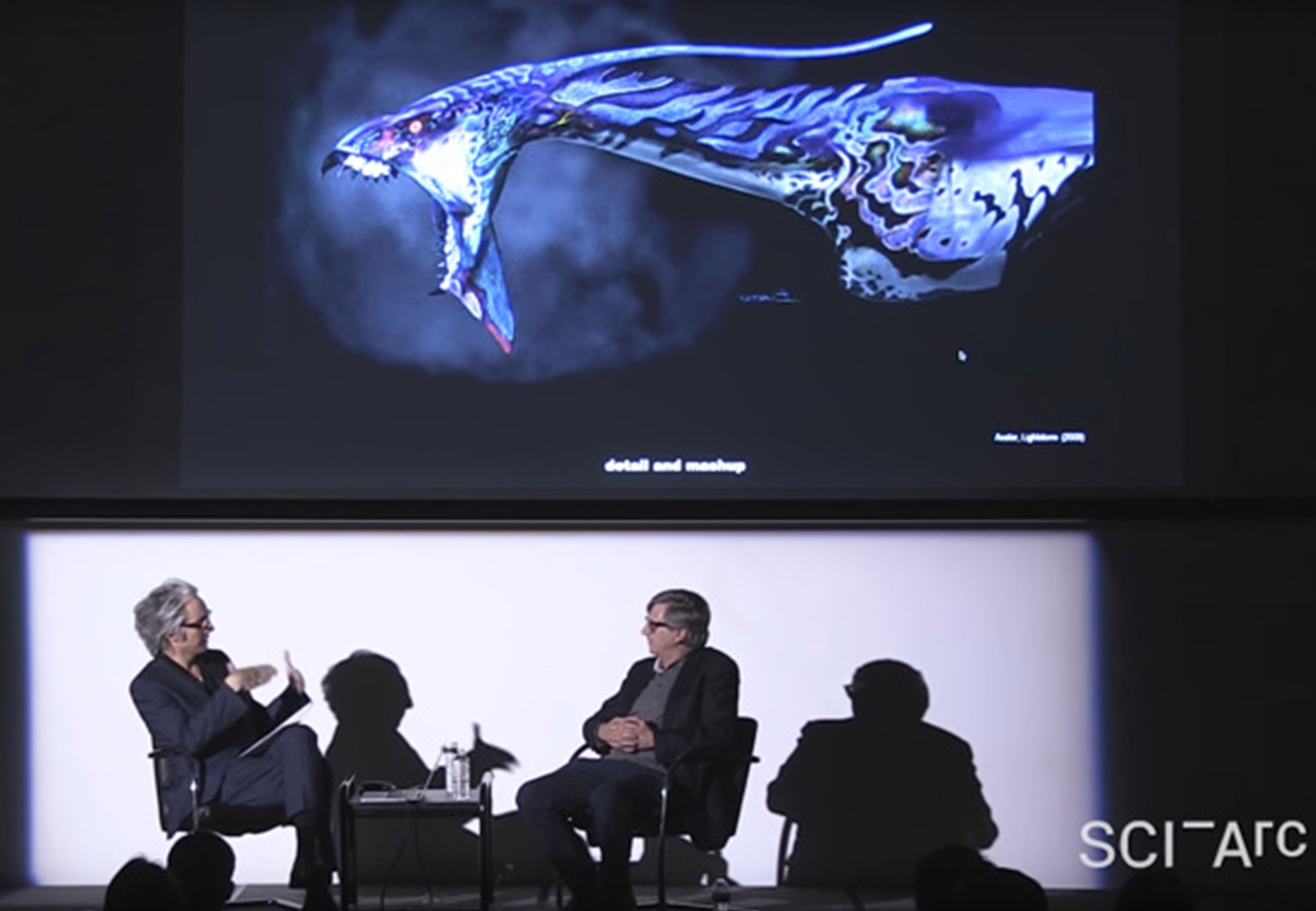 Wikipedia
Instagram
Facebook
Marrikka Trotter, Ph.D, LEED GA
Senior Associate

Marrikka Trotter brings over twenty years of practice experience to TWA. Her portfolio includes all phases of design on residential, higher education, library, research laboratory, and medical programs, as well as adaptive reuse, research, and long-range facilities planning.

Marrikka holds a Bachelor of Architecture from the Boston Architectural Center, a Master of Design Studies from Harvard's Graduate School of Design, and a PhD in Architecture, Landscape, and Urbanism from Harvard University. Her award-winning scholarship runs the gamut from the historical intersections between architecture and geology to big-picture provocations on design and ecology today. She is a prominent voice in contemporary architectural and urban discourse and has published and lectured widely.


Ahmed Shokir
Project Manager / Designer

Originally from Cairo, Egypt, Ahmed Shokir received a Bachelor's Degree in Construction Management from UCLA before earning his Master of Architecture at Woodbury University, where his thesis was awarded Best Technical Project. He continued his education at the renowned Design Research Lab of the Architectural Association in London before returning to Los Angeles, where over eight years of professional experience with leading firms has included cultural, hotel, entertainment, residential, and clinical program types.


At TWA, Ahmed brings technical expertise, a commitment to the profession, and design agility to the team. In addition to his creative role, Ahmed also oversees the studio's BIM standards and software protocols.


Seyed Shervin Hashemi

Project Designer

Shervin Hashemi holds a Bachelor of Architectural Engineering with honors from the University of Tehran and a Master of Architecture from the Pratt Institute in New York. He brings professional experience on residential and commercial projects as well as extensive competition experience to TWA, along with strong compositional skills and an obsessive attention to detail.

Skye Lee
Project Designer

Sung-Yen "Skye" Lee is a certified architect in his native Taiwan, where his professional experience includes multi-family residential, student housing, institutional, and educational projects. Skye holds a professional degree in architecture from Ming Chuan University and a Master of Science in Architecture and Urban Design from UCLA. At TWA, Skye brings his experience with complex urban conditions and regulatory frameworks to bear on projects moving through planning, code review, and construction documentation.