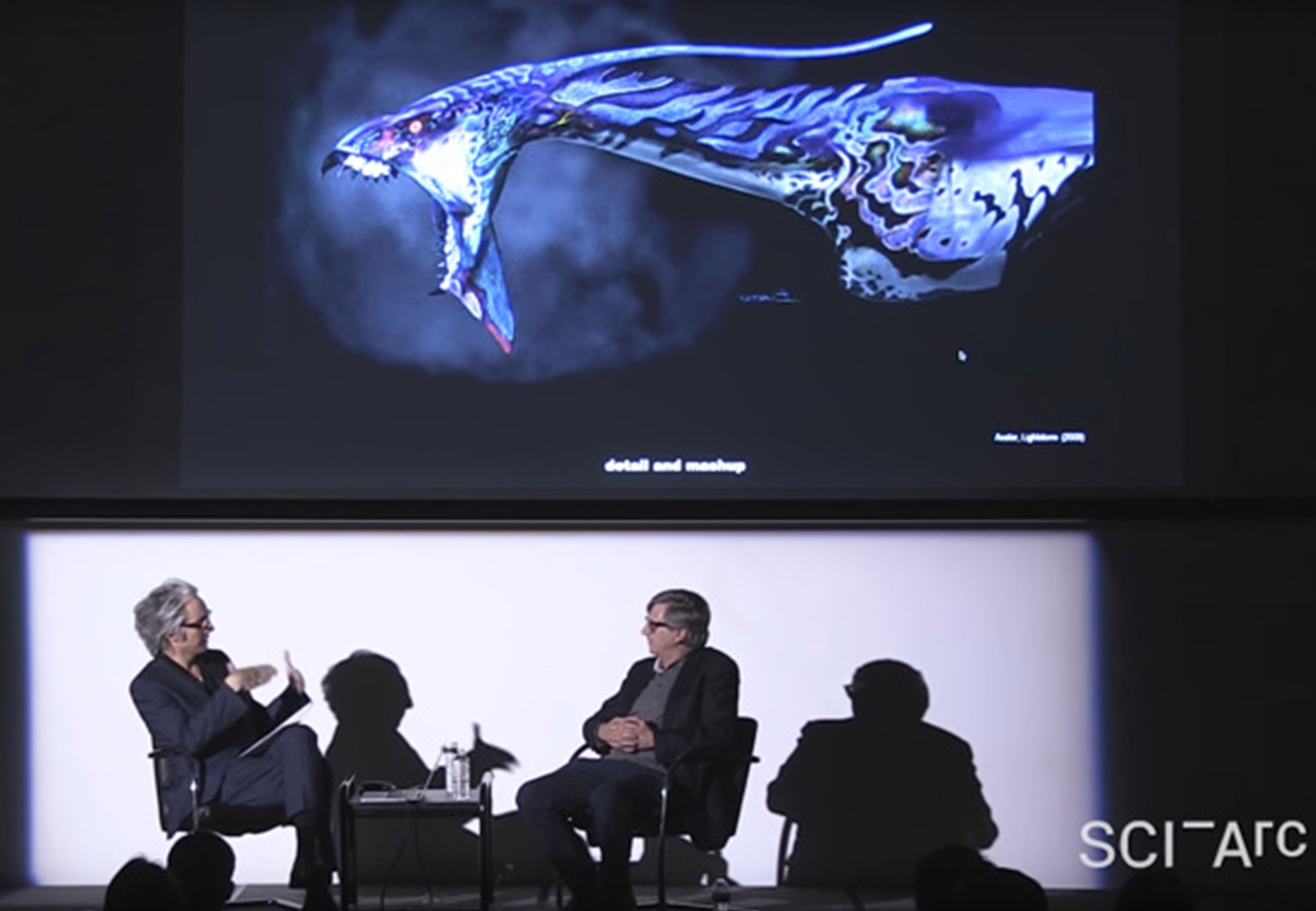 Tom Wiscombe
Founder + Principal
Tom Wiscombe, born in 1970, is Principal of Tom Wiscombe Architecture (TWA) in Los Angeles. His work is known for its powerful massing, alluring graphic qualities, tectonic inventiveness, and its new approach to context. He combines his renowned design expertise with a deep knowledge of construction and project delivery-- gleaned from a thirty year professional career-- to create projects with the highest level of care and craft. He is a leading voice in his generation, and in international design culture today.
His work is ecological in the broadest sense, where all of the parts of architecture-- ground, massing, interior, circulation, apertures, and ornament-- are considered both independently but also as part of a loose but coherent collection, commonly known as a building. This approach stems from Wiscombe's theory of the flat ontology of architecture, which imagines architecture as a set of treasures laid out on a table rather than something internally unified, or fused with the earth.
TWA's projects include the nearly completed Dark Chalet, located on Summit Powder Mountain, for the founder of the largest independent solar power developer in the United States. This project is 362% energy positive, using breakthrough residential solar technology. Also nearly completed is the Sunset Spectacular, located on iconic Sunset Boulevard, which is a new form of digital billboard built of large prefabricated components. This project, realized in collaboration with Orange Barrel Media and MOCA, fuses architecture, media art, light, and sound into a new civic space for the 21st century. The Flat Out Large, a research project completed in 2021, takes on the housing and energy crises of Los Angeles, with a new form of urbanism based on the ecological ideas of protective, shaded indoor-outdoor spaces, adaptive reuse, and inner-city solar fields.
Wiscombe's work is part of the permanent collection of the FRAC Centre Paris, the Art Institute of Chicago, MoMA San Francisco, and MoMA New York. He has received awards such as the MoMA/P.S.1 Young Architects Award, the Architectural League Young Architects Prize, and many AIA Design Awards, including two prestigious Honor Awards for the Sunset Spectacular (2017) and the Dark Chalet (2020). In its May 2009 issue, ICON magazine named Wiscombe one of the "top 20 architects in the world who are making the future and transforming the way we work."
Wiscombe is Chair of the Undergraduate Program at the Southern California Institute of Architecture (SCI-Arc), where he is known for a curriculum based on design excellence combined with a unique liberal arts education. Previously, he was Visiting Professor at the University of Pennsylvania, and held the Louis I. Kahn Visiting Assistant Professorship at Yale University, as well as the U.C. Berkeley Esherick Chair. He has published texts on architectural theory in journals such as AD, Project, and LOG. His 2021 monograph, OBJECTS MODELS WORLDS, captures the breadth of his practice and ideas, and includes over 50,000 words of original text, with essays by philosophers Graham Harman and Timothy Morton.
Earlier in his career, Wiscombe made a name for himself as Wolf Prix's Chief Designer at Coop Himmelb(l)au, where he was responsible for many complex international projects for over ten years. His built works include the UFA Cinema Center, Dresden (1994-8), the Akron Art Museum (2001-7), BMW Welt, Munich (2001-7), and the Lyon Museum of Confluences (2001-14), known as four of the most important works of contemporary architecture.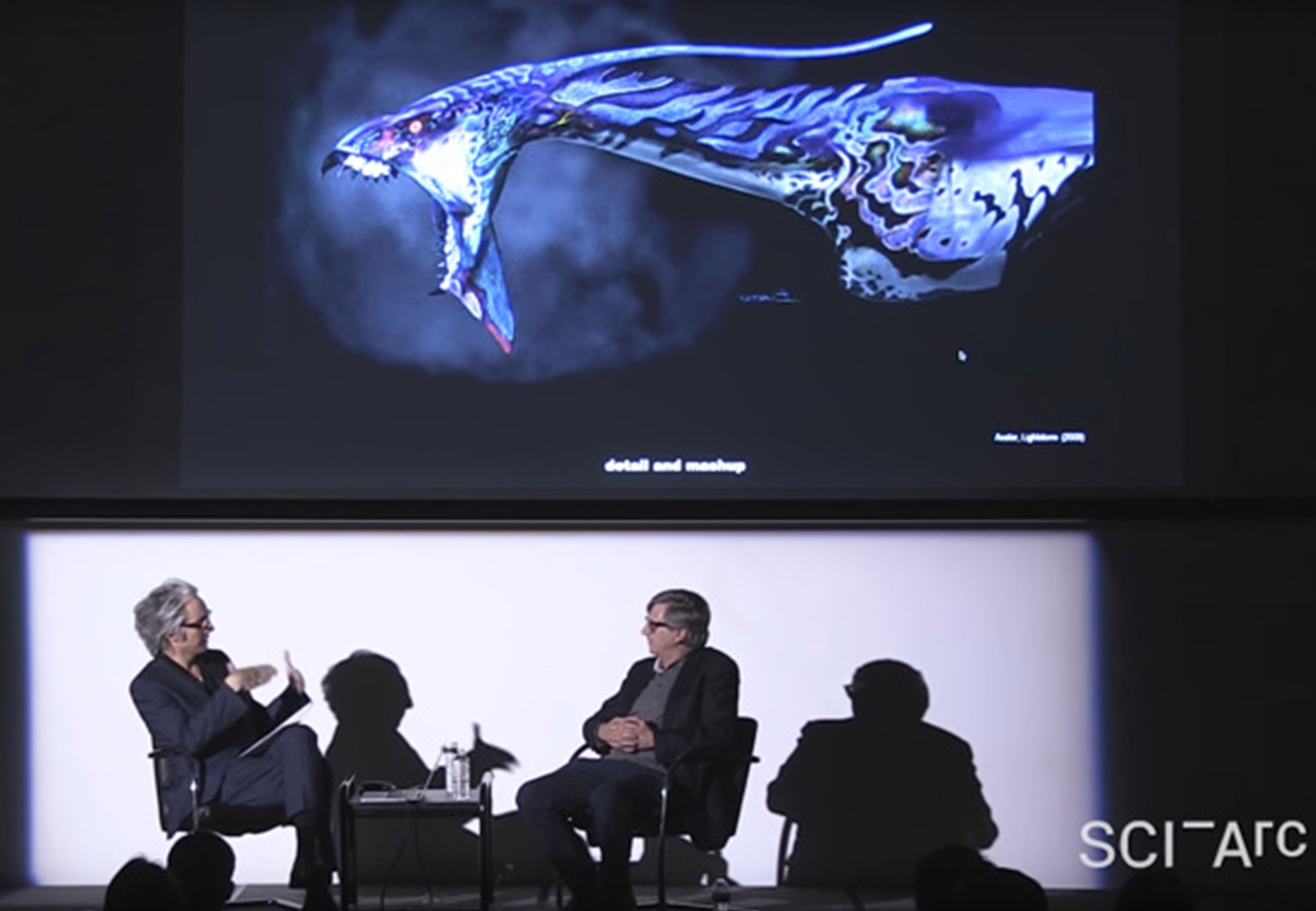 Wikipedia
Instagram
Facebook
Dylan Weiser
Project Manager + Senior Designer
Originally from the small town of Giddings, Texas, Dylan Weiser holds a Bachelor of Environmental Design from Texas A&M University and a Master of Architecture from Yale University. Weiser has been with TWA for over five years, rising from an intern architect to his current leadership role in the office. As Project Manager, Weiser is responsible for all aspects of project coordination from initial design concept to construction administration.
As Senior Designer, he works closely with Tom Wiscombe on the aesthetics and form of each project that comes through the office. Currently running construction administration on the Dark Chalet project in Eden, UT, Weiser has held key roles on the Shenzhen Museum of Science, Vilnius Concert Hall, Blockchains City, Covermymeds Headquarters, the National Museum of World Writing, the Main Museum, Kinmen Port Terminal, and Science Island, among others.
dylan@tomwiscombe.com
José C. García
Project Manager + Chief Technical Officer
Born in Durango, Mexico, José García first developed a passion for fabrication and technical detailing as a boy helping his father in a family owned welding shop. He holds a Bachelor of Science in Architecture with honors from the University of Illinois at Chicago and a Master of Architecture with Distinction from the Southern California Institute of Architecture, where he was awarded the inaugural Woods Bagot Prize for outstanding academic and design achievement.
Garcia brings over four years of practice experience in commercial, entertainment, and adaptive reuse architecture to TWA, where he is currently leading construction administration on the Sunset Spectacular. He has also played key technical roles on the Dark Chalet residence, the Shenzhen Museum of Science, and the Vilnius Concert Hall. Garcia is currently working toward licensure in California.
jose@tomwiscombe.com
Marrikka Trotter
Business Development + Publications
Raised in Asia and Europe, Marrikka Trotter holds a professional Bachelor of Architecture from the Boston Architectural Center and both a Master in the history and philosophy of design and a PhD in architecture, landscape, and urbanism from Harvard University.
Trotter brings over twelve years of professional experience ranging from project design and management to long-range planning and business development to TWA in addition to her academic experience as an author and editor. Trotter's primary architectural expertise is in educational and cultural facilities, libraries, and medical treatment and research institutions. She teaches at the Southern California Institute of Architecture, where she heads the history and theory department.
marrikka@tomwiscombe.com
Mahyar Naghshvar

Project Designer
Mahyar Naghshvar holds a Bachelor of Arts in Architectural Studies from the University of California at Los Angeles and a professional Master of Architecture from the Southern California Institute of Architecture, where his work was exhibited in the annual Spring Show two years in a row.
Originally from Sari, Iran, Naghshvar brings over three years of architectural design experience to TWA ranging from housing design to healthcare facilities. He is an expert in digital and physical modelmaking.
mahyar@tomwiscombe.com