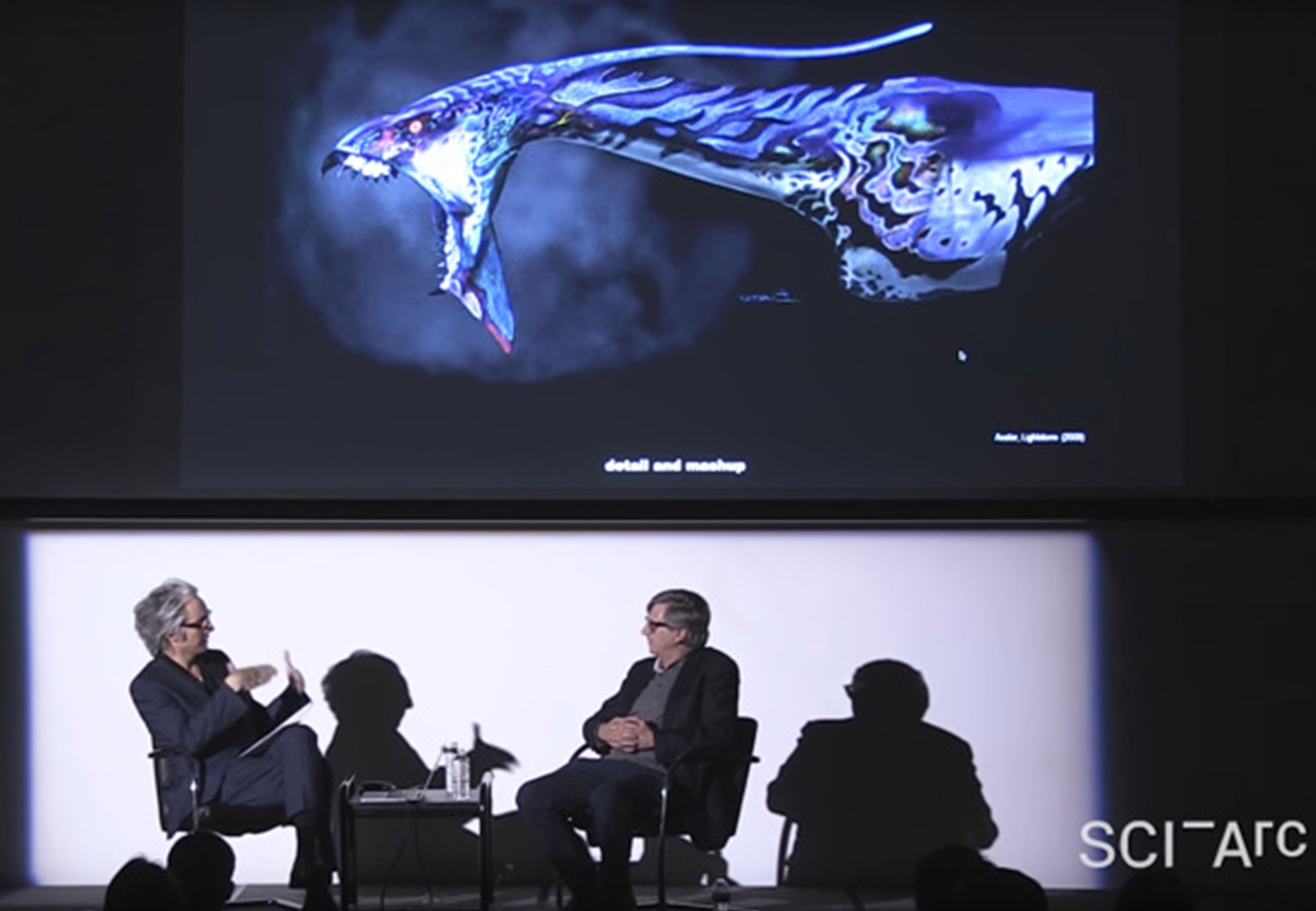 Tom Wiscombe, AIA, NCARB
Founder + Principal
Tom Wiscombe, born in 1970, is Principal and Founder of Tom Wiscombe Architecture (TWA) in Los Angeles. His work is known for its powerful massing, alluring graphic qualities, and tectonic inventiveness, all underwritten by contemporary ecological thinking. He combines his renowned design expertise with a deep knowledge of construction and project delivery—gleaned from a thirty year professional career—to create projects with the highest level of care and craft. He is a leading voice in contemporary design culture, speaking, writing, and organizing discourse around the ideas of today.
Tom's work is ecological in the broadest sense, and groundbreaking in its treatment of architectural entities like ground, massing, interior, circulation, apertures, and ornament as independent objects within loose, curated collections, rather than as incomplete parts of a unified, congealed whole. This approach stems from our revolutionary theory of the flat ontology of architecture, which imagines architecture—and the world—as a set of discrete, lively entities that exist democratically on a flat plane. This allows our practice to move beyond received hierarchies and categories, and create buildings and spaces that are enchanted.
TWA's projects include the recently completed Dark Chalet, located on Summit Powder Mountain – one of several buildings for the founder of the largest independent solar power developer in the United States. This project is 362% energy positive, using a proprietary, fully integrated solar PV array which operates as a virtual power plant. Also nearing completion is the Sunset Spectacular, located on iconic Sunset Boulevard, which combines architecture, media art, light, and sound into a new type of civic space for the 21st century. The Sunset Spectacular is fit together out of overscaled prefabricated components and represents a new take on modular construction. TWA's Earth Protector series, a speculative project completed in 2020, takes on the housing and energy crises of Los Angeles at the scale of the urban district. Rather than the typical cycle of demolition and new construction, the project lands on top of the existing city like a giant awning over the civic realm, providing massive zones of outdoor shade below, abundant housing above, and embedded inner-city solar fields along its outer faces.
Tom's work is part of the permanent collection of the FRAC Centre Paris, the Art Institute of Chicago, MoMA San Francisco, and MoMA New York. He has received awards such as the MoMA/P.S.1 Young Architect's Award, the Architectural League Young Architect's Prize, and many AIA Design Awards, including two prestigious Honor Awards for the Sunset Spectacular (2017) and the Dark Chalet (2020). In its May 2009 issue, ICON magazine named Wiscombe one of the "top 20 architects in the world who are making the future and transforming the way we work."
Tom is Chair of the Undergraduate Program at the Southern California Institute of Architecture (SCI-Arc), where he is known for developing a curriculum based on design excellence combined with a unique liberal arts education. Previously, he was Visiting Professor at the University of Pennsylvania, and held the Louis I. Kahn Visiting Assistant Professorship at Yale University, and the U.C. Berkeley Esherick Chair. He has published texts on architectural theory in journals such as AD, Project, and LOG. His 2021 monograph, Objects Models Worlds, captures the breadth of his practice and ideas, and includes over 50,000 words of original text, with essays by philosophers Graham Harman and Timothy Morton.
Earlier in his career, Tom made a name for himself as Chief Designer at Coop Himmelb(l)au, where he was responsible for the design and execution of many complex international projects. His built works include the UFA Cinema Center, Dresden (1994-8), the Akron Art Museum (2001-7), BMW Welt, Munich (2001-7), and the Lyon Museum of Confluences (2001-14), known as four of the most important works of contemporary architecture.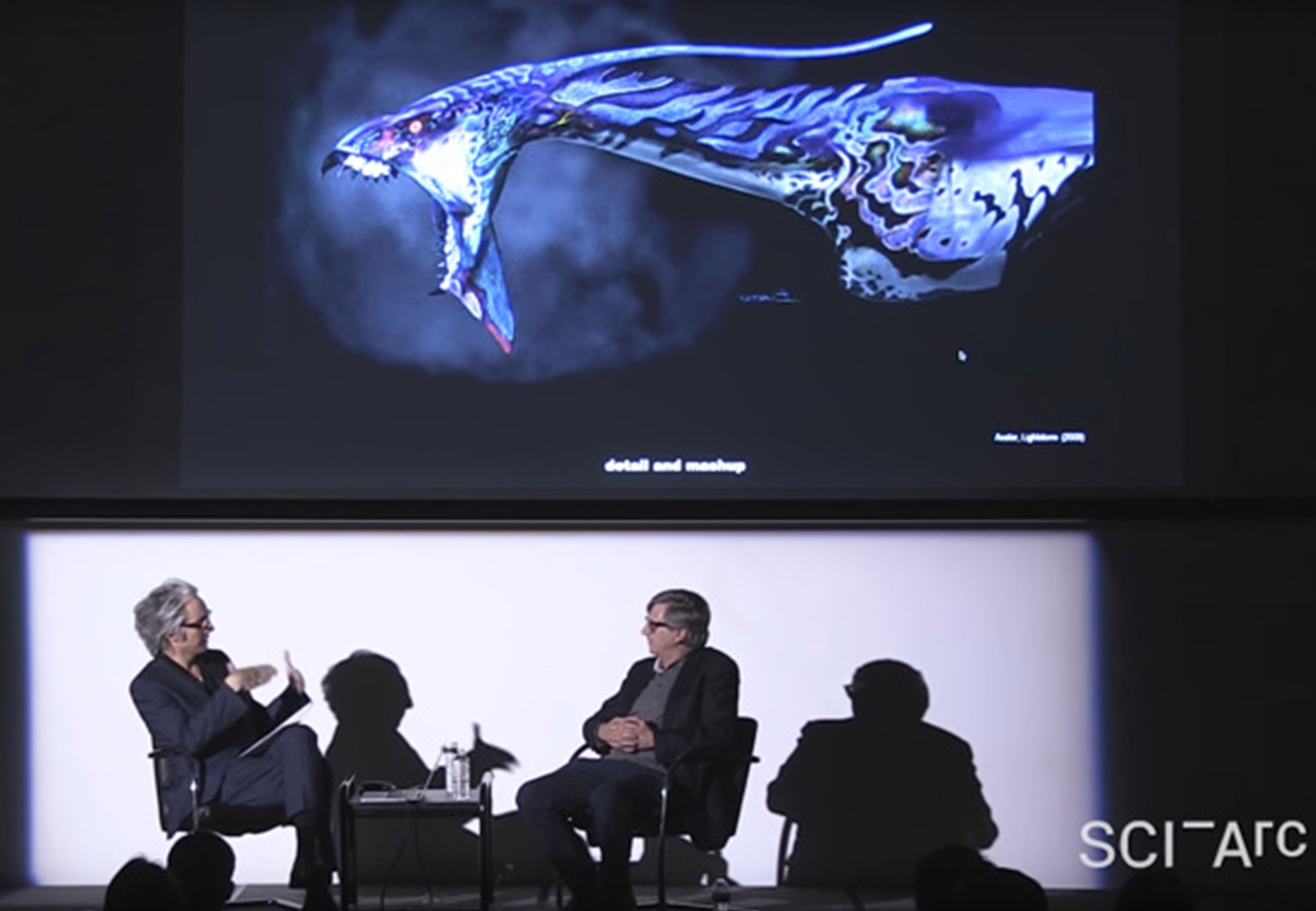 Wikipedia
Instagram
Facebook
Greg Otto
Senior Advisor, MMC and Constructability

Educated as architect and engineer, Greg Otto focuses on the massive potential for innovation that deep collaboration between these two fields brings. Not afraid to pioneer, he has been responsible for a broad range of transformations within the building industry over his nearly three-decade career, creating new capabilities, improving productivity, and generating growth at scale.

Working strategically across teams, Greg has creatively deployed his unique depth and breadth of technical knowledge to unlock significant value that is commonly lost in the gaps between discipline silos. His portfolio of work ranges from small pilot projects with significant disruptive potential to large-scale stadia, high rise towers, and airport projects.

In every case, the common denominator is Greg's commitment to the complete integration of design and engineering. Many of his projects are world renowned and recognized for their beauty, creativity and technical success.

His ability to balance big-picture ideas while being in the details, and to link developing research to economic delivery methods, all while keeping the end goal in target, is a key attribute.

At TWA, Greg specializes in connecting his world-class experience with Modern Methods of Construction (MMC) with the firm's iconic form-making and radically ecological design vision.
Dionicio Valdez
Senior Associate, Programming and Architecture

Dionicio Valdez is Senior Associate at Tom Wiscombe Architecture (TWA) in Los Angeles.

He has 20+ years of experience in designing and leading teams for some of the world's most complex and successful projects, ranging from BMW World in Munich Germany, the Lyon Museum of Confluences, in Lyon France, and the Akron Art Museum for Coop Himmelblau.

In his most recent experience at 5+design, he was Project Architect for large entertainment, mixed use, and hotel projects, leading large teams from design through execution all around the world.
Marrikka Trotter, Ph.D
Associate, Communications and Business Development

Marrikka Trotter is Associate in charge of Communication Management and Business Development at Tom Wiscombe Architecture (TWA) in Los Angeles. She is a prominent voice in contemporary design culture, speaking, writing, editing, publishing, and organizing venues for architectural and urban theory and criticism today.

Her award-winning scholarship runs the gamut from the history of intellectual, imaginative, and technical intersections between architecture and geology to big-picture provocations on architecture and ecology today.

Marrikka also brings over twenty years of practice experience to her engagement with architectural ideas, allowing her to interface with emerging opportunities and technical developments within the discipline with ease.

As the head of the Architectural History and Theory Curriculum at the Southern California Institute of Architecture (SCI-Arc), she balances a commitment to greater equality and justice in the world with the conviction that innovative and breathtaking architecture matters more today than ever.
Ramiro Diaz-Granados
Associate, Project Manager, Environment and Landscape

Ramiro Diaz-Granados is Project Manager and Designer at TWA. With two and a half decades of experience ranging from residential to large-scale urban projects, Ramiro brings a broad understanding of the field to each project.

He began his career in design-build, where he led and managed high-end single and multi-family residential projects from schematic to construction, including strategizing with real estate brokers on speculative development. Since then he has expanded his experience to include mixed-use development and large-scale multi-family residential projects.

Ramiro is known for his ability to connect the dots between big picture thinking and execution. His extensive experience in design, fabrication and on-site construction management has contributed to his ethos of streamlining the process of design and production for maximum economy while maintaining a high standard of design excellence.