VILNIUS CONCERT HALL
VILNIUS, LITHUANIA / 2019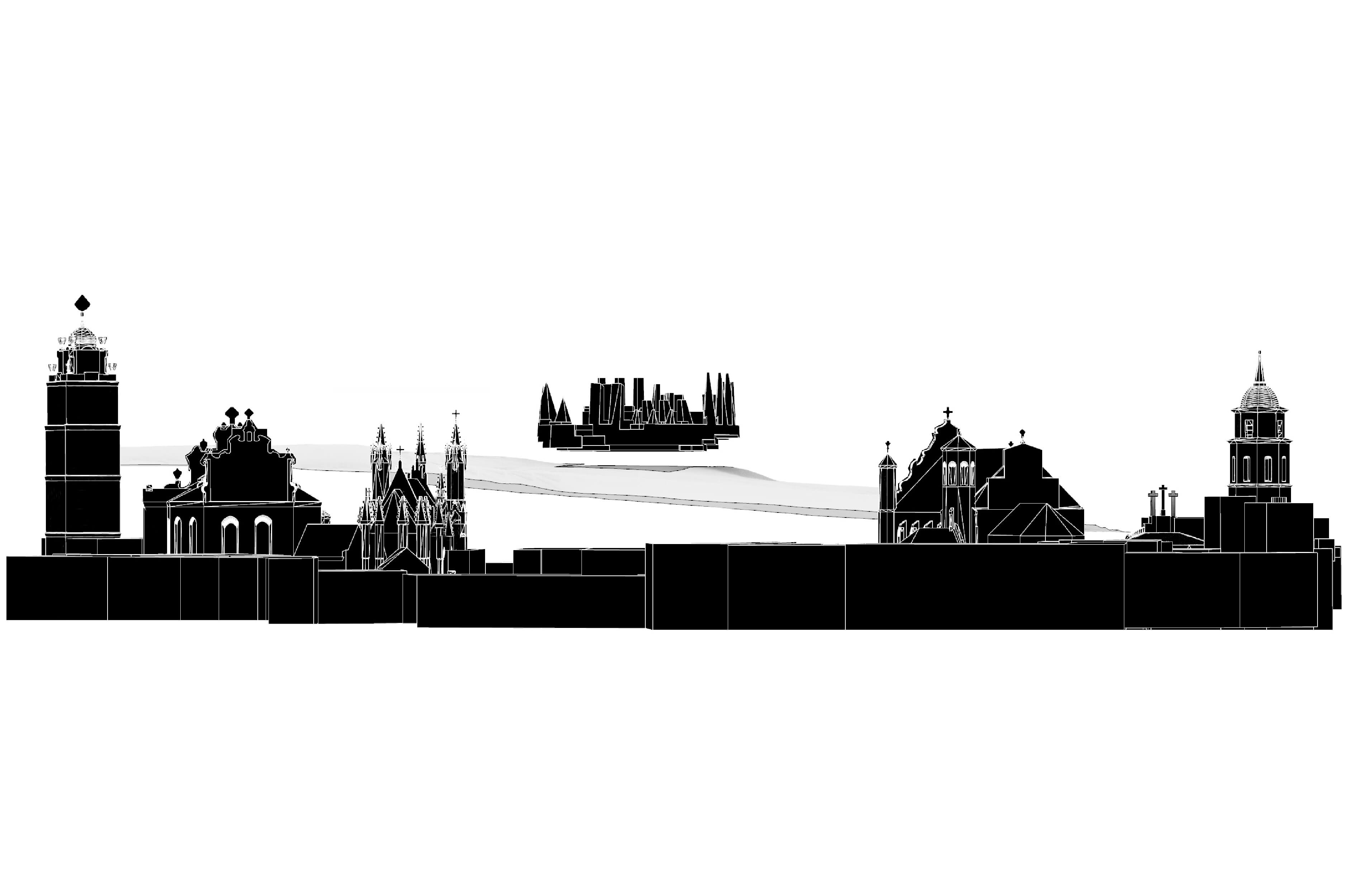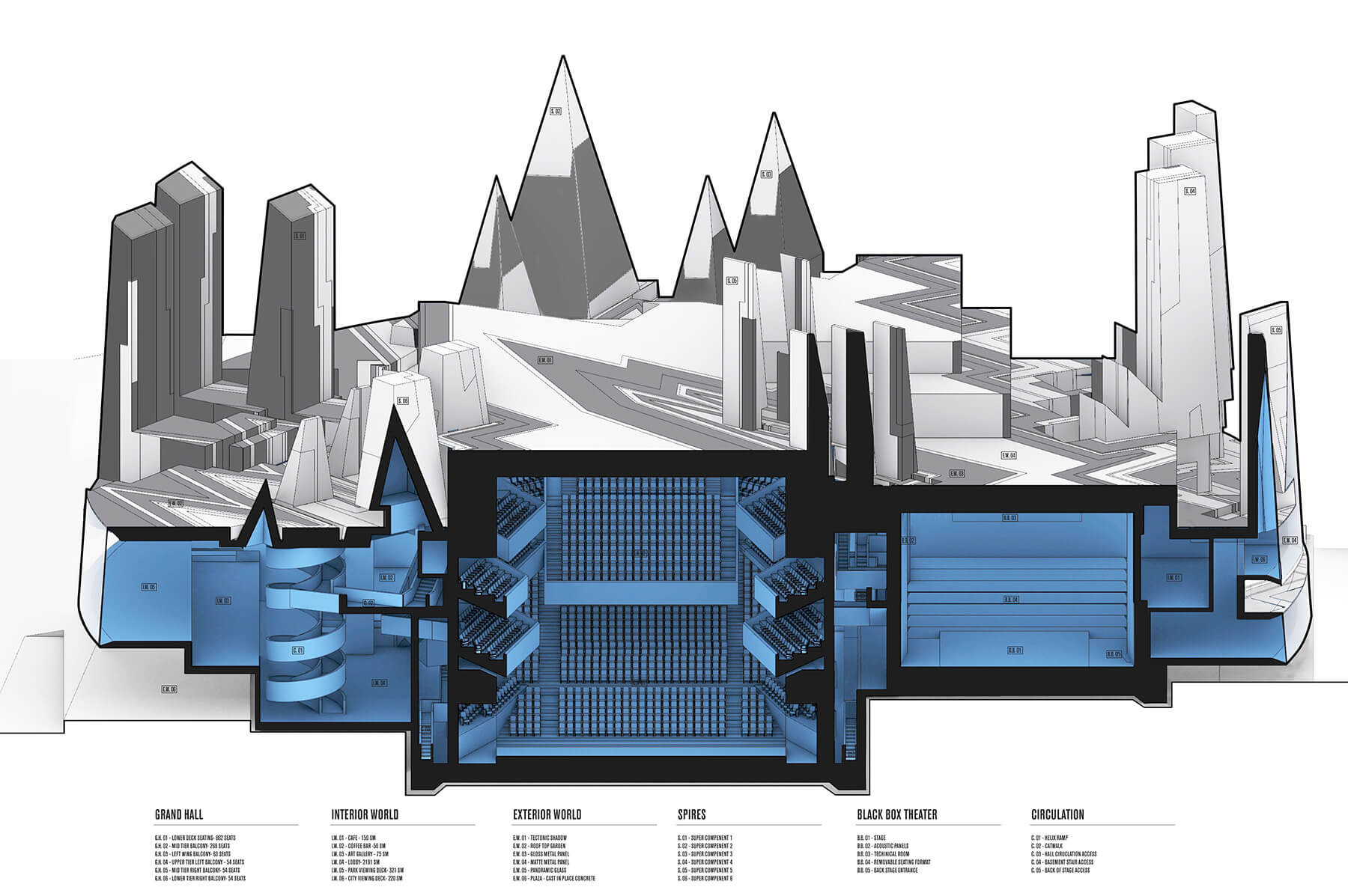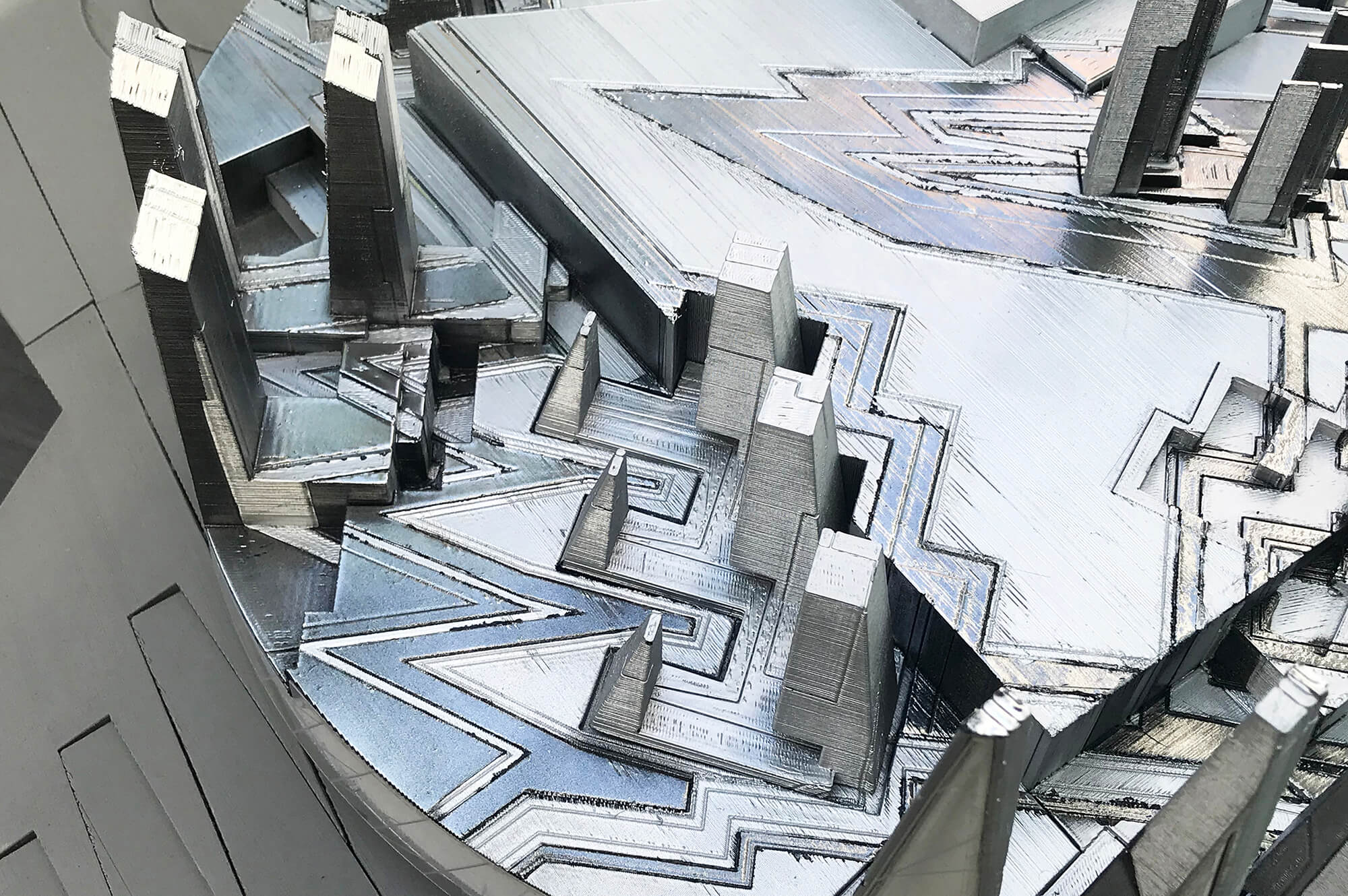 Spires and Strange Iconicity
Vilnius is a city of spires. This project resonates with the urban silhouette of Vilnius, intensifying it without mimicry and gesturing toward it while still registering as a discrete object in the city. Glance-cut vertical forms figure the roofline of a low, circular form that hovers just above the tip of Tauras Hill.

The project resists the western concert hall type, with its bulky massing, presenting instead a vision of slenderness and multiplicity often associated with other civic or religious buildings. Breaking expectation of type disrupts the ability of the audience to consume it, but not in order to be merely opaque. The project is somehow familiar but also inaccessible, creating fascination and allure.


A City in a City
A familiar set of urban forms is miniaturized and re-organized, like the recognizable yet altered elements in a souvenir snowglobe. The project does not literally mimic the spires or buildings of Vilnius, but instead initiates a conversation with them. Sets of small tower figures are used like spare parts of a model kit, or pieces of a game. Parts can be repeated, differentially scaled, rotated, or maybe thrown out, but they cannot be deformed or hybridized. Like a snow globe, this miniature toy city has the benefit of being able to include things of different times, places, and scales, all laid out inside a circular boundary. And like a toy, it lands on the earth loosely rather than emerging from it.


Nesting
The stark difference between the curvilinear disc and the chunky nested masses of the theaters creates a highly differentiated interior. The spires draw down daylight and offer vaulted ceilings inside the disc, which contains cafes, coffee bars, art galleries, cultural exhibits, and educational functions that engage the public. Helical stairs wind up through the space, connecting to viewing decks and gardens on the roof which are accessible for concert-goers and the general public alike.

The main concert hall is a hybrid of the best features of a shoe-box type and a vineyard type. It retains the superior acoustic performance of shoe-boxes via flat walls on all four sides as in the Weiner Musikverein. But it also utilizes the dynamic, view-oriented seating trays associated with vineyards, such as in the Berlin Philharmonie. The stage is hydraulic, allowing for inventive programming.


Shadow Tectonics
The skin of the building is made from the fake shadows of the spires. Offset linework from these shadows forms a tectonic not based on meshes or grids, but rather on resonances of objects with other objects. Magically, the shadows spill off the roof to create a new ground for the building.

Location: Vilnius, Lithuania
Site Area: 5,730 SM
Floor Area: 16,000 SM
Program: 1700-Seat Concert Hall and public space
Client: City of Vilnius



---