THE MAIN MUSEUM OF LOS ANGELES ART
Los Angeles, California / 2014-2017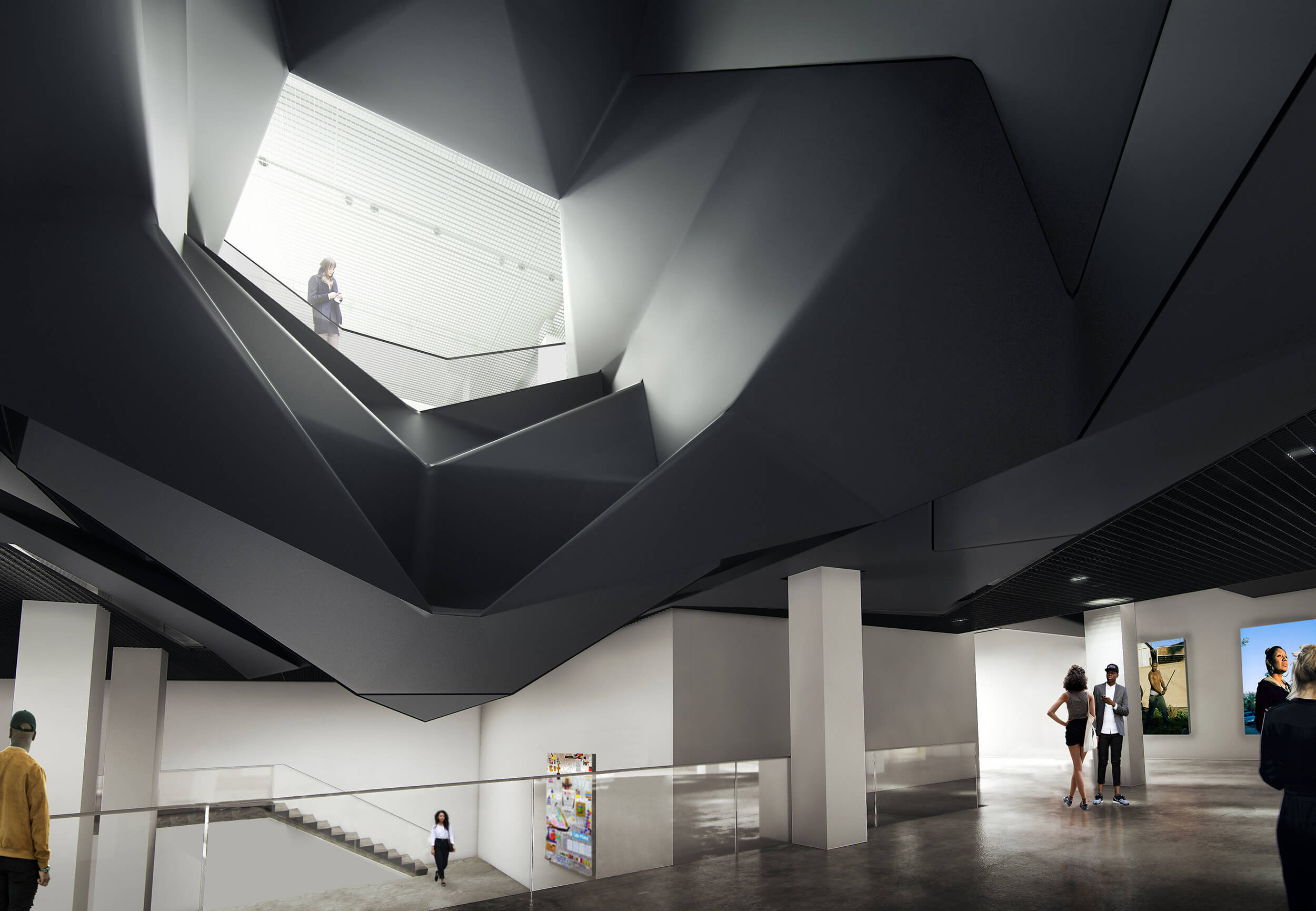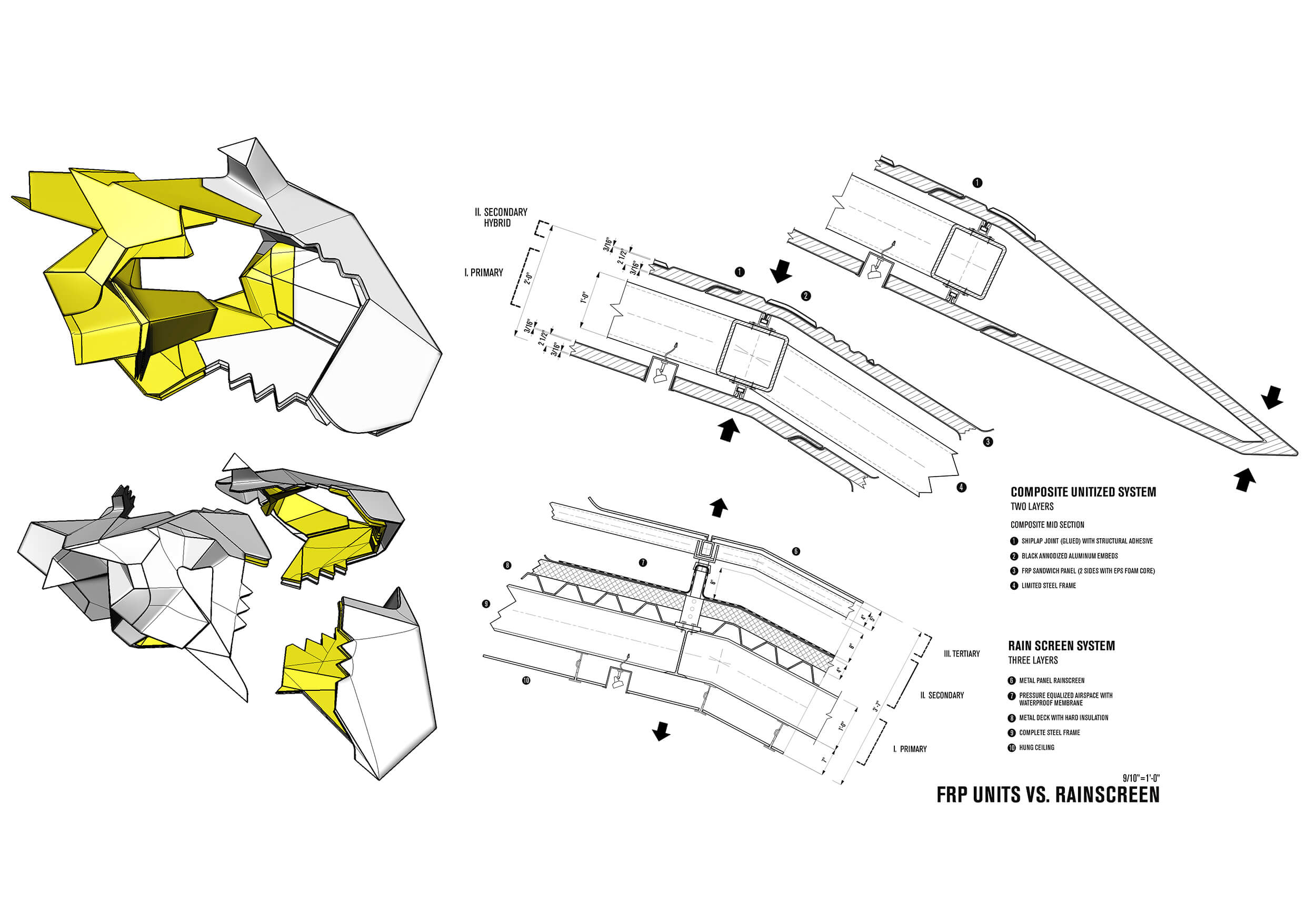 A Collection of Objects
Unlike many contemporary museums, which aim to create a neutral backdrop for art by evenly distributing architecture in the background, the Main Museum oscillates between being experienced as intense encounters with individual objects and not being experienced at all. Objects include a cafe stuffed with five jacks, an amphitheater mega-jack, a hovering rooftop promenade, a glance-cut stair object, a mini-theater "minotaur," and a black crystal void connecting multiple underground levels. These objects are located underneath, inside of, and on top of three interconnected historic bank buildings in Downtown Los Angeles, inhabiting their hidden recesses and forgotten spaces.
Interior World
Large gallery spaces are pushed deep underground and incorporate historic bank vaults discovered during existing conditions surveys. These vaults become part of the collection of mysterious, vexing objects encountered as one moves through the space. At ground level, the museum directly connects with both Main and 4th Streets. Views from the entry level and higher floors are provided down into the gallery spaces, as if peering through crevasses into a hidden world below. The museum restaurant provides a second means of entry to the museum; a diamond-like glazed gallery pushes into the dining room, providing views of art, performance, and people from above and below. Existing elevator cores in the three buildings are retained and used to move people between levels.
New Ground
The rooftop of the Bankhouse Garage is transformed into a new public ground in the city, including a promenade with a sculpture garden, cafe, and amphitheater. A new façade on Main Street draws attention from street to roof, offering glimpses of the café and sculpture garden yet never fully revealing the form and extents of the project. The rooftop becomes the "fifth façade" of the museum, easily viewed from the tallest buildings in Downtown Los Angeles. All of the objects on the roof, as well as objects on the interior, are chunked into giant composite components to be flown in by helicopter and fit together.
Location:
Los Angeles, California
Floor Area:
106,000 SF
Program:
Adaptive Re-use and New Construction
Client:
The Main Museum of Los Angeles Art
Structural:
Walter P Moore
Composites Advising:
Kreysler Associates
Cost Advising:
Hathaway Dinwiddie Construction
---