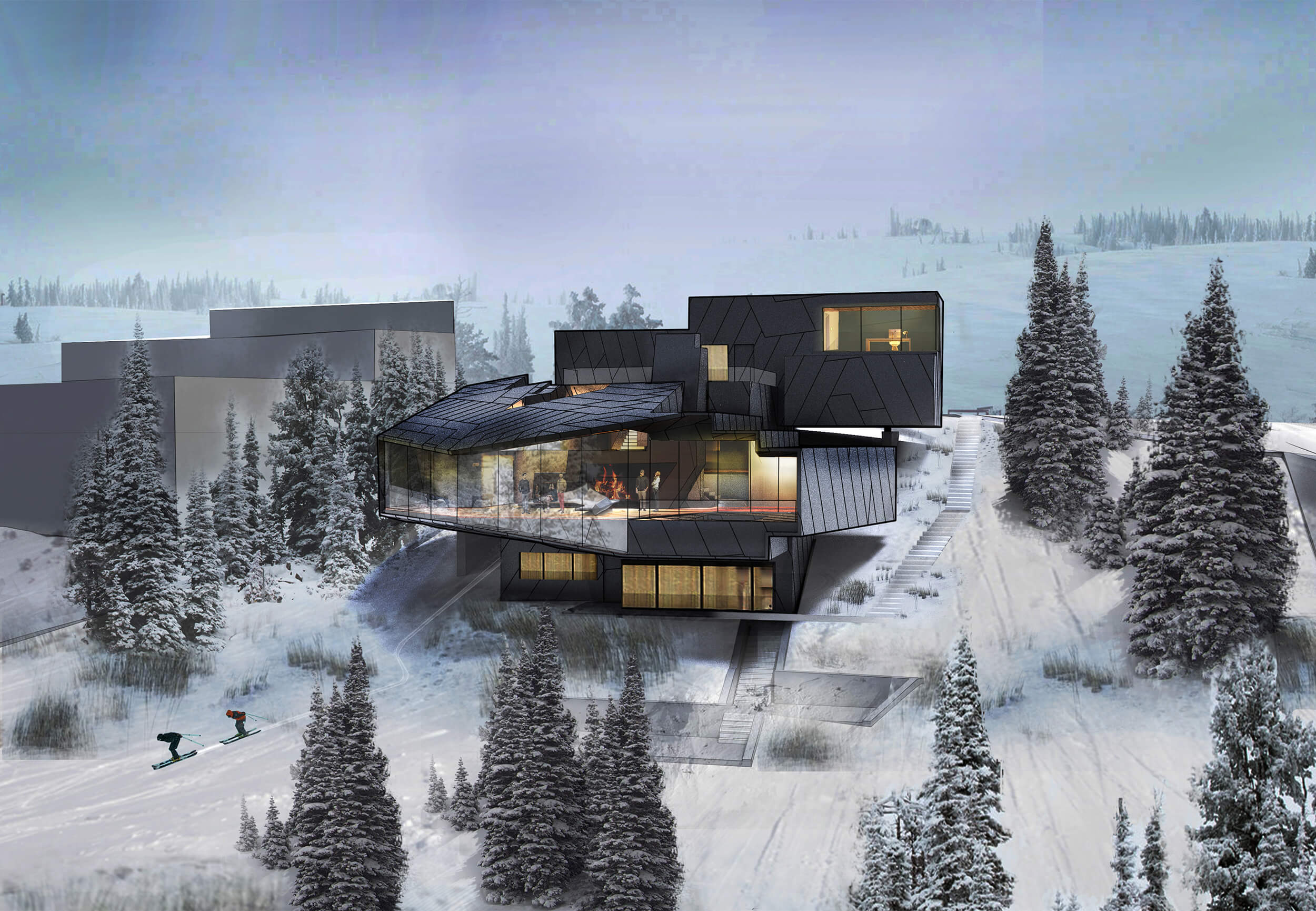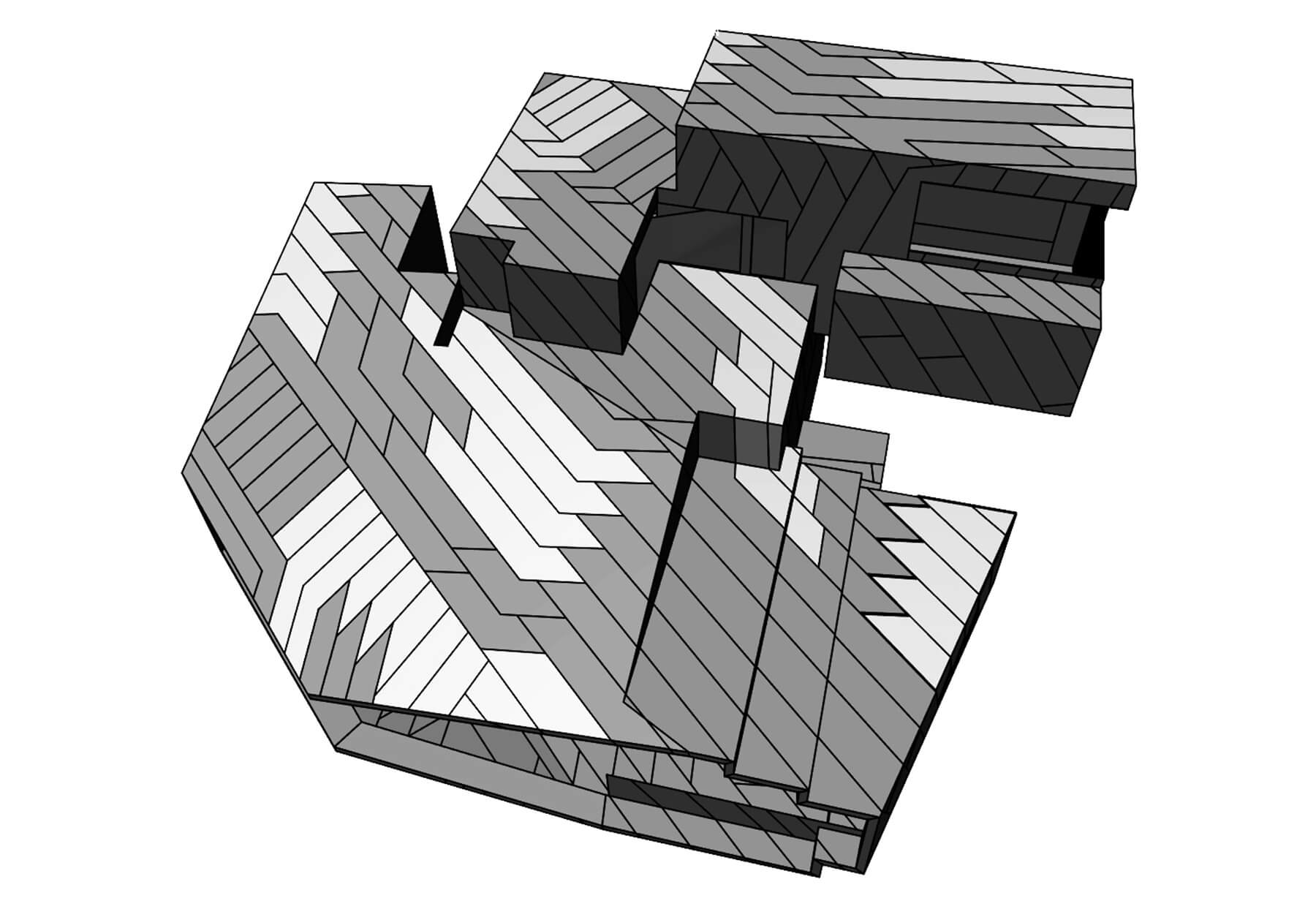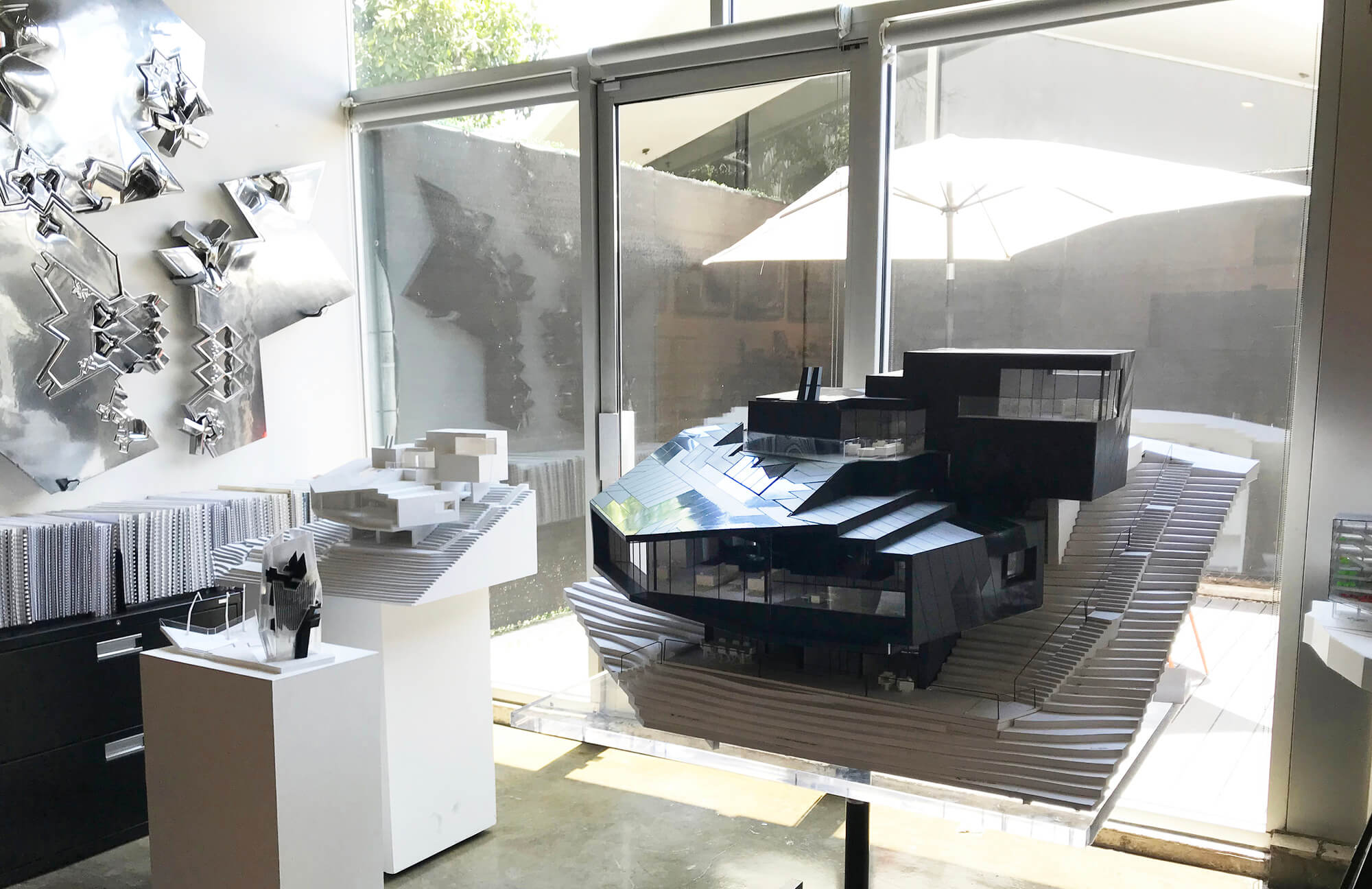 Located on Summit's Powder Mountain, this house is part of a community planned to bring together entrepreneurs and thought-leaders from around the world. It is both a private residence and a venue for events that address contemporary issues.

Our design's small footprint and expansive upper level create spatial tension with the ground. A series of chunky, interconnected masses follows the natural slope of the mountain before lifting off of its contour to allow skiers to pass beneath. The exterior skin is a patchwork of matte and glossy black panels that form a layer of secondary articulation distinct from the massing they cover.

The deep, virtually wall-less interior features a nested figure made of black steel that organizes the space of the house and acts as its primary structure. Like a Swiss Army knife, it is densely packed with functions such as stairs, bridges, fireplaces, bookshelves, and closets. Enclosed rooms are hidden above, below, and around this circulation object, which remains legible as an independent entity Echoing those of grand ski chalets and castles, the massive fireplace is an insistent presence in the main living room, simultaneously familiar and strange.
Client: Tom Buttgenbach + Sean Leffers
PM: Charlie Patton

Architect: Tom Wiscombe Architecture
Structural: Nous Engineering
Civil: Talisman
M&P: Shamim Engineering
Electrical: Arbrari Engineering
Sustainability Consulting: Argento / Graham
Geotech: IGES
Landscape: LDG
Lighting: KGM
Rendering: Shimahara Illustration (Image 13)
---