TAICHUNG CITY CULTURAL CENTER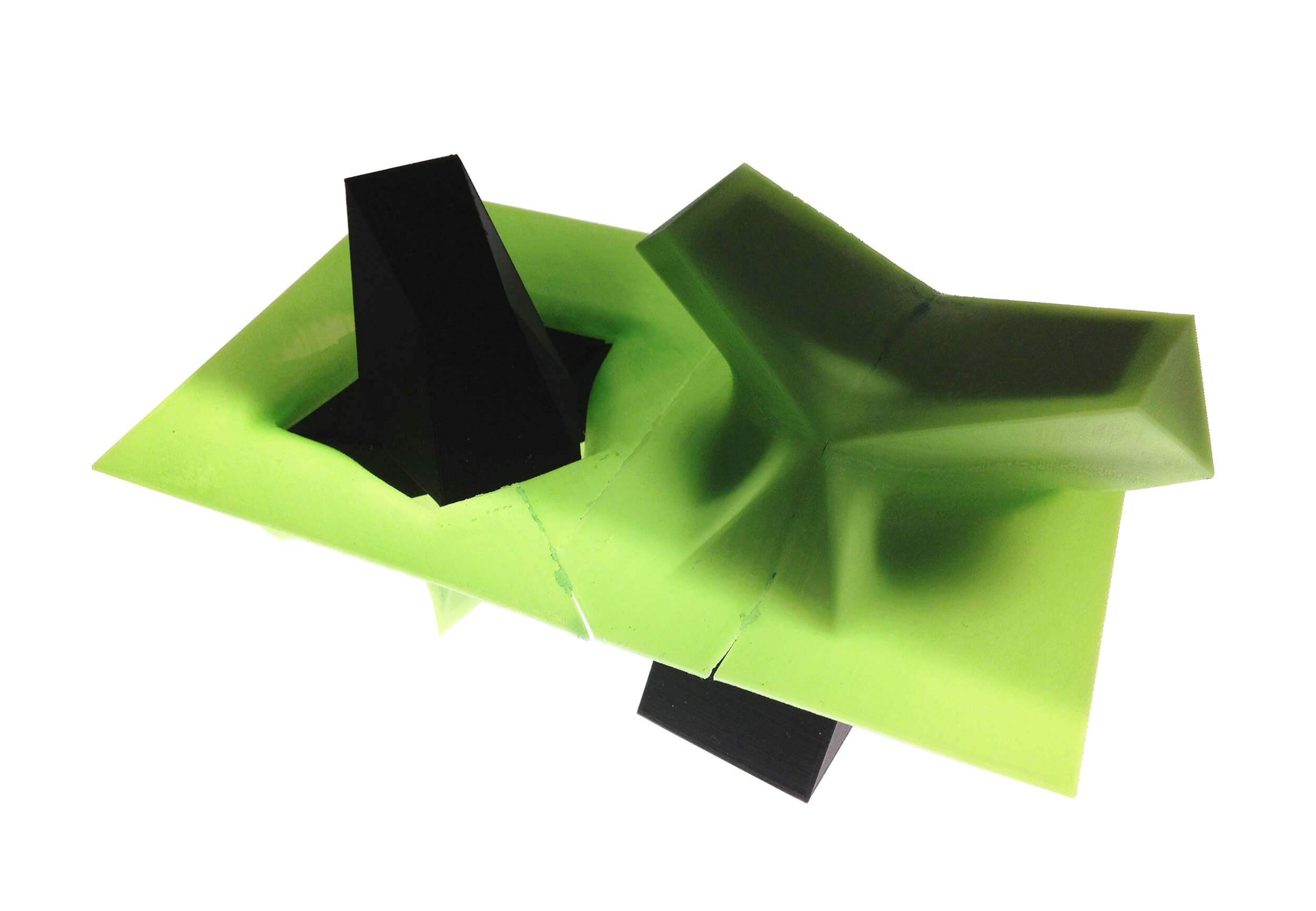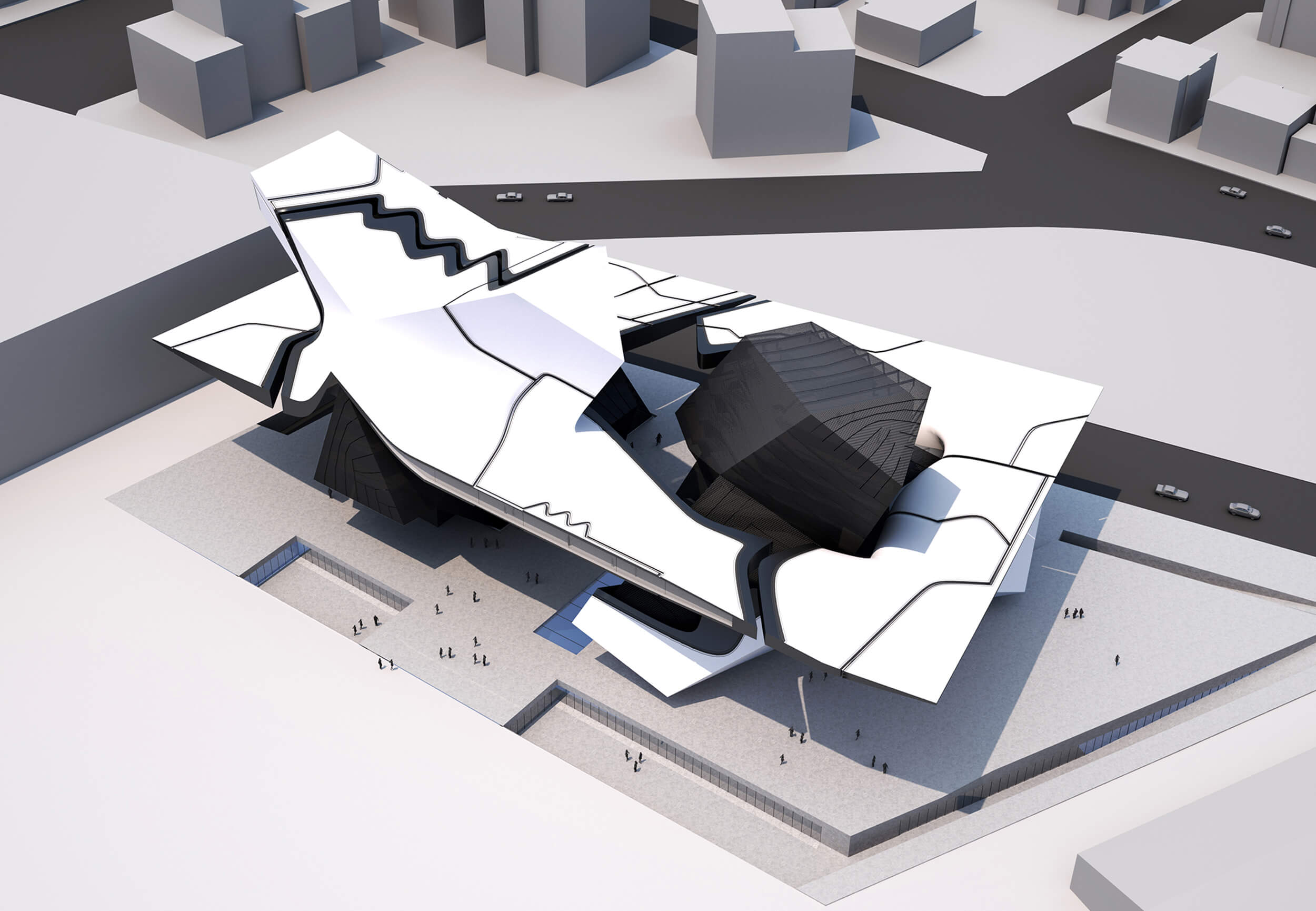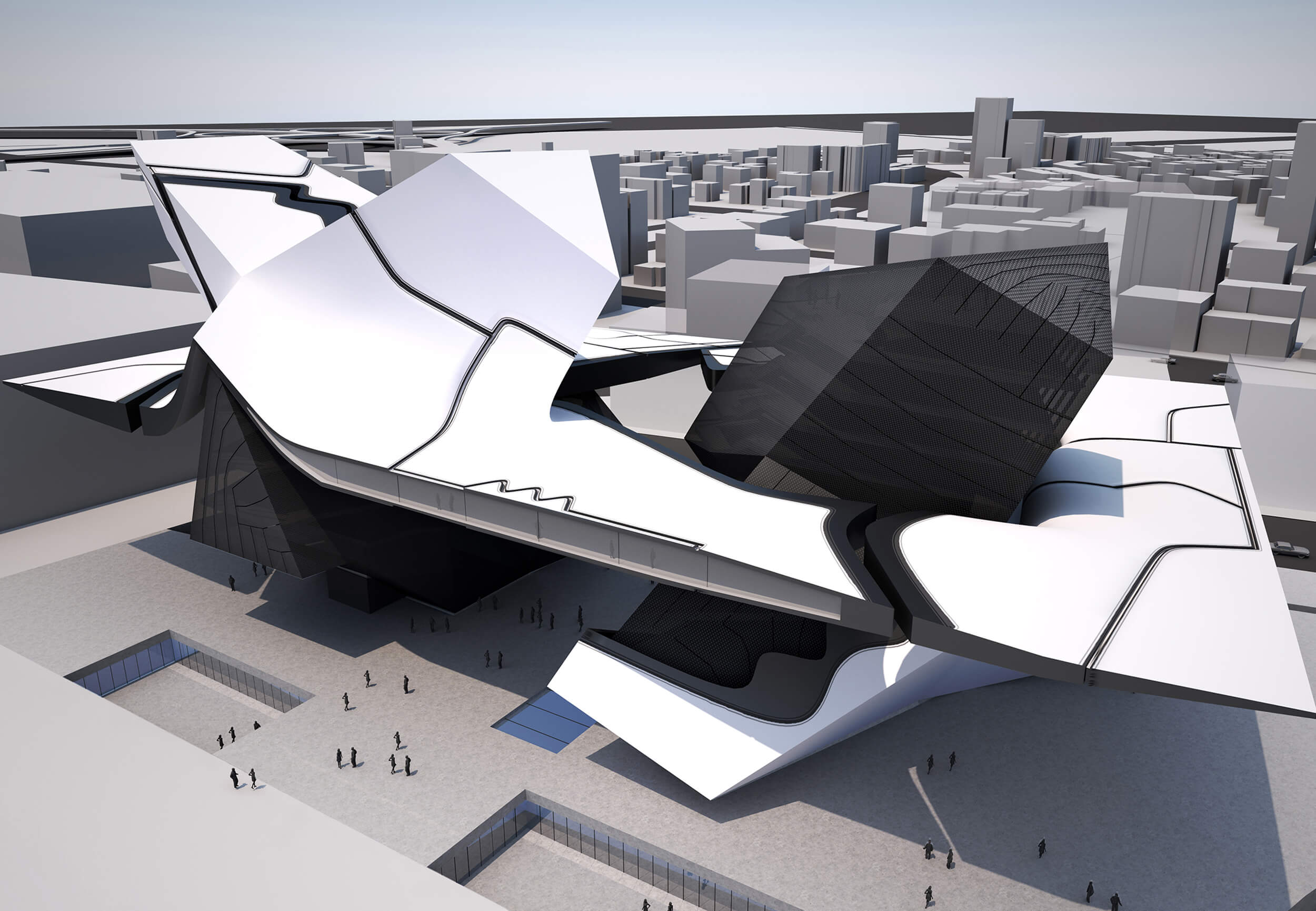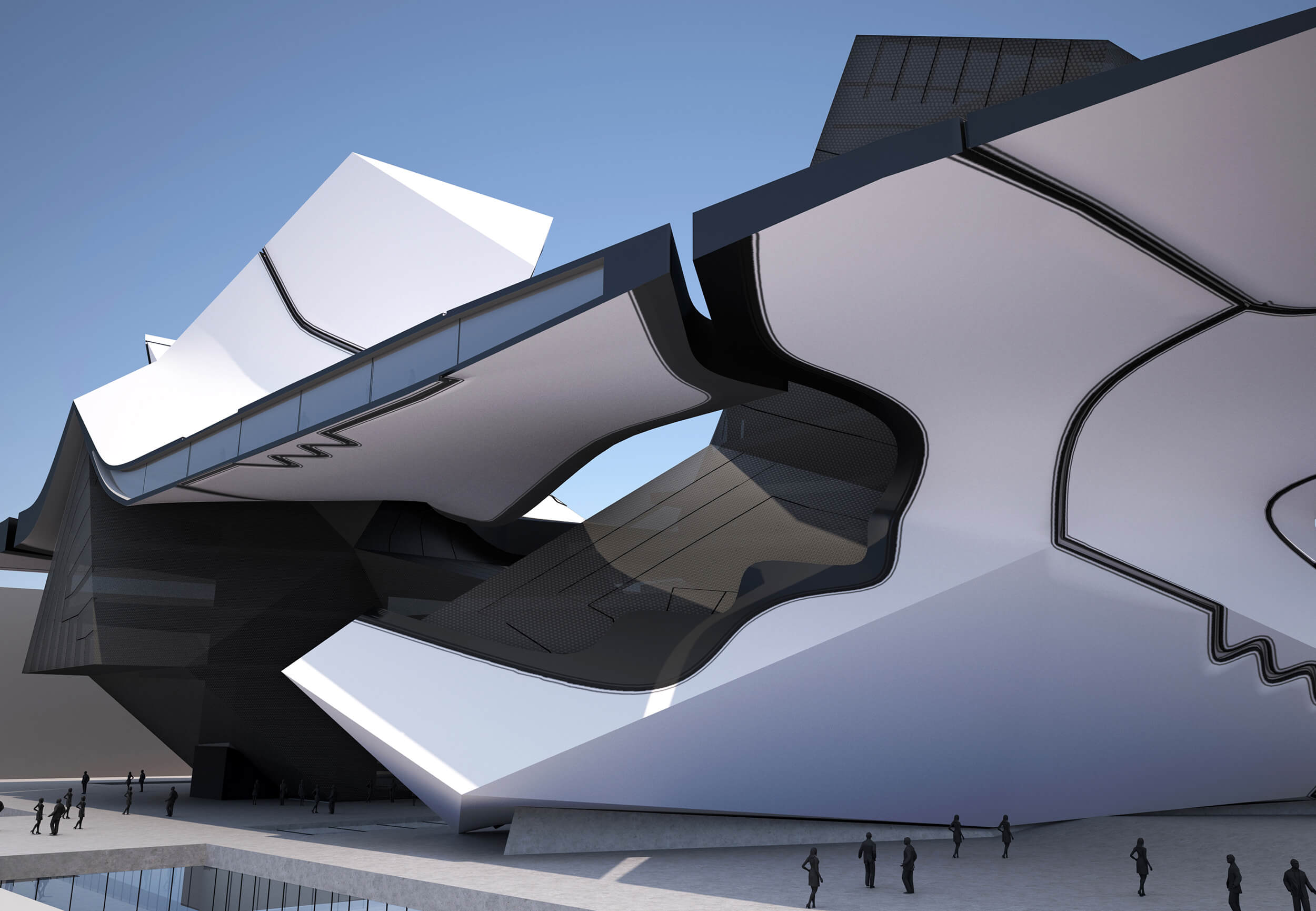 Gaps
A thick shroud drapes over two totemic figures, leaving inhabitable gaps between and creating a shaded public square below. One figure-- the museum-- presses up into the shroud while the other-- the library-- presses down into it. The three objects do not unify, but rather remain in tension as independent, specific things. The gaps between them become space for circulation and daylighting.
Inhabiting the Third Object
The shroud varies in thickness to allow for structural depth and program spaces within. Inside the thickest area, a sky deck connects the museum and library at mid-level and provides views over Gateway Park. Bridges and stairs, embedded in the poche of the shroud, sometimes jump across to the figures, creating the most tenuous of relations; a limited glass enclosure further connects the building's various parts together. Visitors experience a momentary loss of orientation and groundedness as they traverse these bridges and glimpse the city unfolding beneath.
Ambiguous Scale
Metaseams break the shroud into giant toy-like chunks that create doubt as to the scale of the building. Similar to the craft of stitching and seaming in fashion, where joints are often employed for visual effect rather than simply to attach pieces of fabric together, metaseams sometimes relate to means of construction,while at other times they do not. The effect is that of something with far too few parts for its size, as if it were miniature, like a toy.
Location:
Taichung, Taiwan
Floor Area:
45,000 SM
Program:
Fine Art Museum and Library
Client:
City of Taichung
---