SUNSET SPECTACULAR
West Hollywood, California / 2016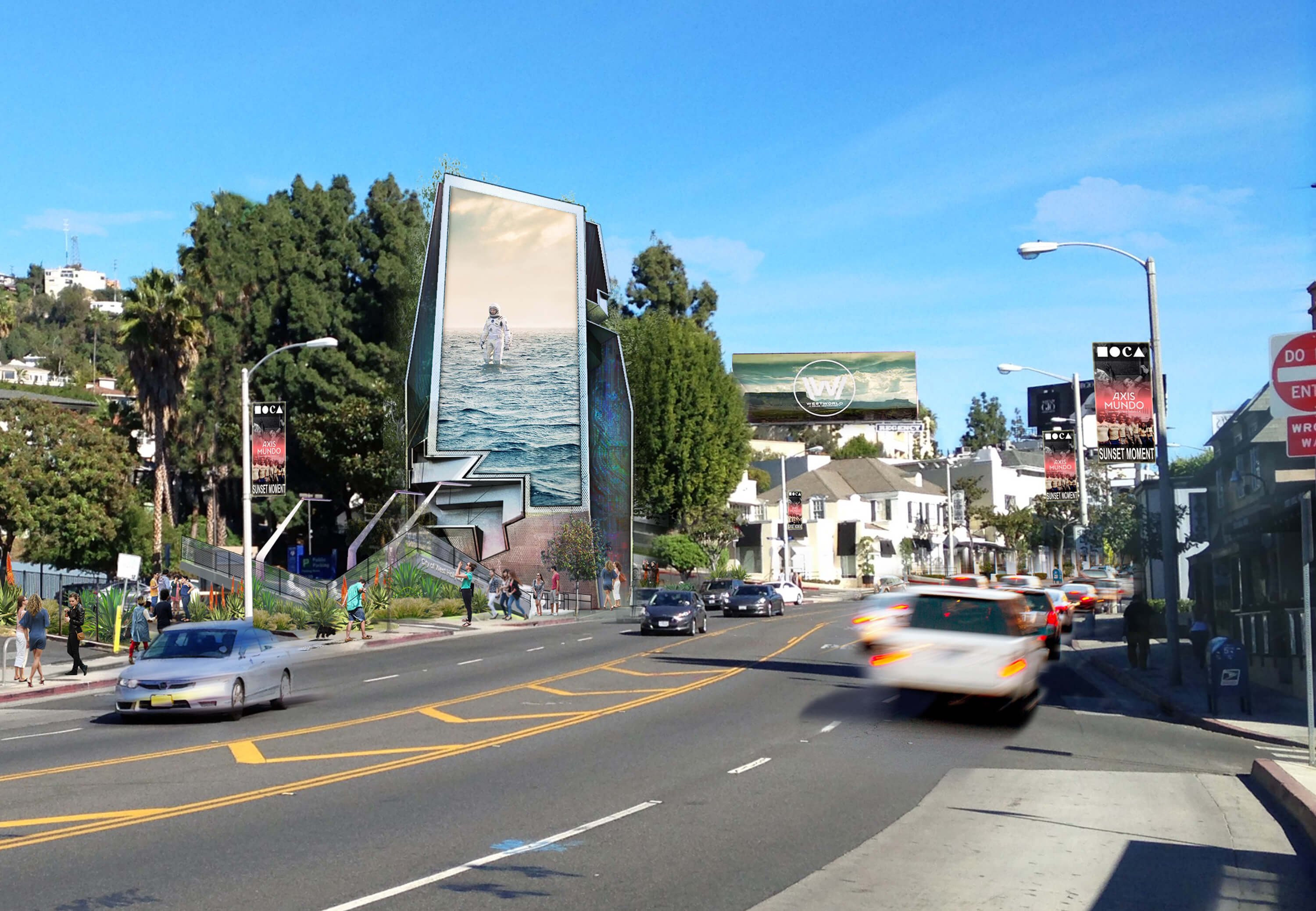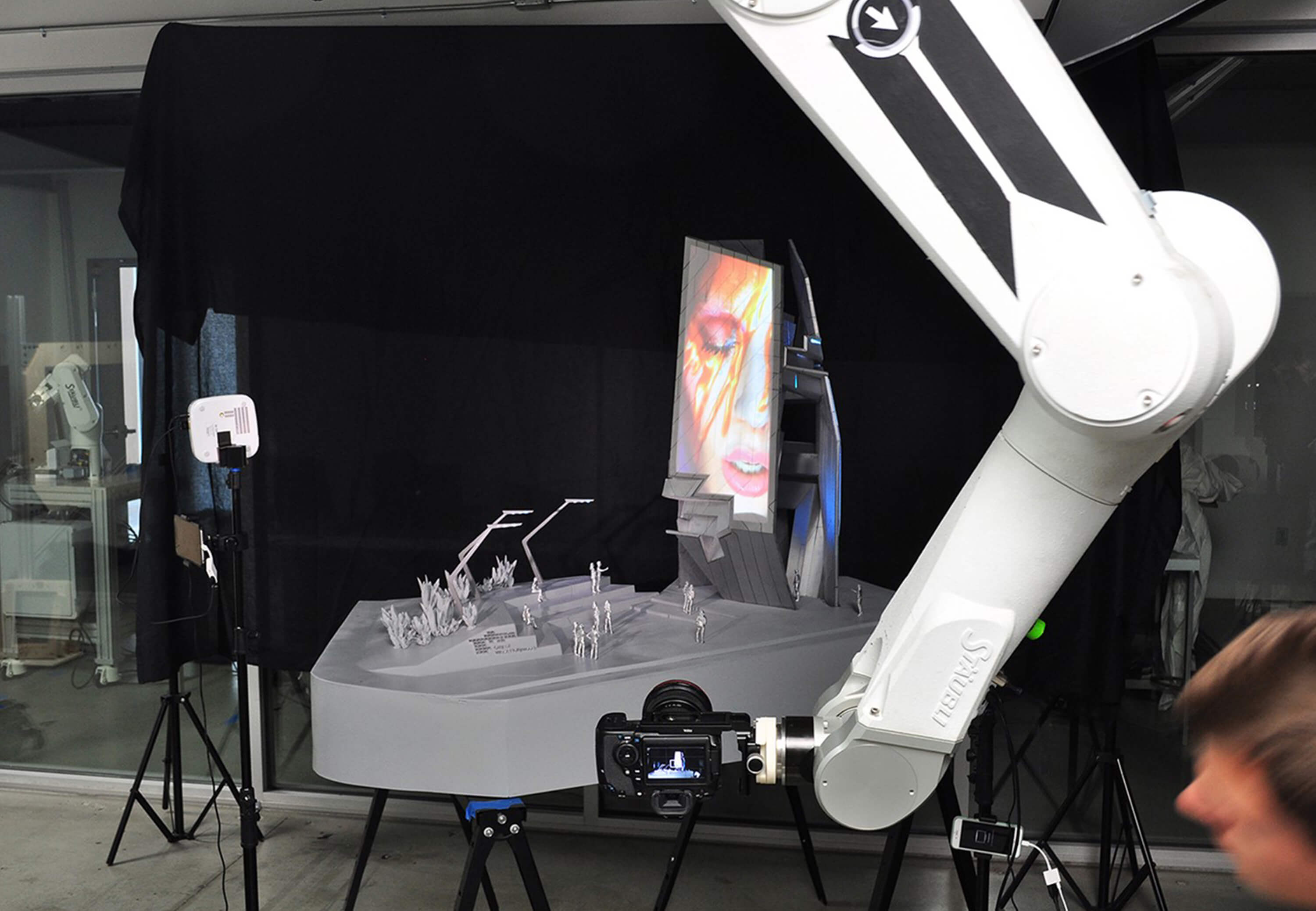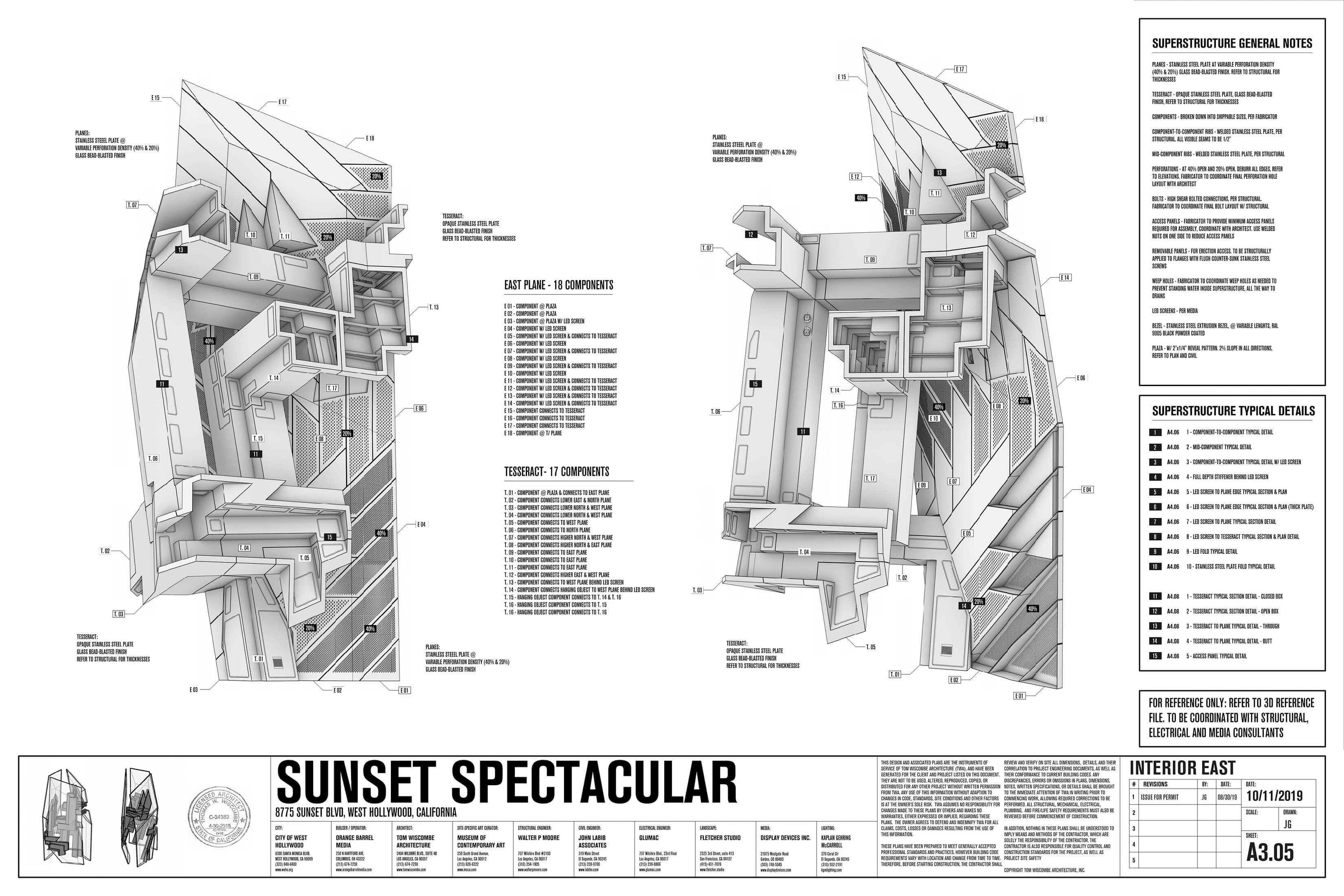 The history of the American billboard tracks the larger cultural and technological trajectory of media distribution and aesthetic sensibilities. In the early 20th century, the billboard emerged as a large sign or three-dimensional icon, often calling attention to immediate building functions or domestic products. With the mid-century explosion of car culture and the film industry, the billboard was transformed into something non-local, representing filmic worlds in wide-screen formats. Sunset Boulevard has played a distinct role in the evolution of the billboard, particularly in the 60's and 70's, with edgy content, protruding elements, and promotional appearances by music stars. Eventually, the two-dimensionality of the billboard moved towards three-dimensionality, producing a sign that was simultaneously an object. Sunset Spectacular builds on this legacy with an iconic object-billboard that features an unprecedented breadth of commercial, cultural, and interactive media content.


Deep Urban Archetype
The Sunset Spectacular avoids the ubiquitous "sign-on-a-stick" billboard typology in favor of something spatial and interactive. Like ancient bell-towers, clock-towers, and obelisks, the project's vertical orientation connects it to a deep urban archetype associated with civic space and community engagement. Expressing the contemporary transition from centrally-controlled media empires to a greater diversity of marketing strategies and stakeholders, it speaks to a world where commercial and cultural content can be hybridized and media is no longer just a way of advertising, but a way of life.


Out of the Gallery into the Streets
On its faceted outer petals, the Sunset Spectacular allows for a combination of commercial and cultural media. The project will feature site-specific art curated by cultural institutions like MOCA and the West Hollywood Arts and Cultural Affairs Commission with a goal of engaging the community with important art of our time. Multimedia art will be integrated in sustained blocks alongside commercial advertising, producing a serene, and sometimes surprising, experience that is woven into the everyday life of local residents and visitors. Made of perforated metal, the east and west-facing outer petals feature embedded high-resolution LED technology.


The Inner World
The interior space of the Sunset Spectacular engages the public imagination. It contains a nested sculptural object programmed with multi-media art and interactive media that is primarily intended to engage the pedestrian and can only be glimpsed briefly by passing drivers. Pedestrians can interact with the interior object via smartphones apps that allow them to access information about featured artwork or to push digitally altered media content onto the sculptural object's surfaces.


Public Space / Digital Space
The Sunset Spectacular is linked to the City of West Hollywood through an inviting public square where pedestrians meet, relax, and play. When the square is used for cultural events, the Sunset Spectacular can serve as a live-feed backdrop. Drought-tolerant landscaping and festive lanterns connect the public square to the local environment and provide an integrated social experience.

Ultimately, the significance of this project is to simultaneously exist in two realms: the local physical space of the Sunset Strip and the global digital space of social media. Potentially the most "Instagrammable" billboard, this project will actively share the uniqueness and creativity of West Hollywood with the world.

Location: West Hollywood, California
Site Area: 13,600 SF
Height: 64'
Program: Digital Billboard and Civic Plaza
Client: Orange Barrel Media + City of West Hollywood
TWA Project Manager: Jose C. Garcia
Structural: Walter P Moore, Los Angeles
Civil: JLA, Los Angeles
Electrical: GLUMAC, Los Angeles
Geotech: Geotechnologies, Los Angeles
Landscape: Fletcher Studio, Los Angeles
Media: Display Devices Inc, Golden, Colorado
Lighting: KGM, Los Angeles
Superstructure Fabricator: Northern Manufacturing Inc, Oak Harbor, Ohio
Detailer: DBM Vircon, Vancouver, Canada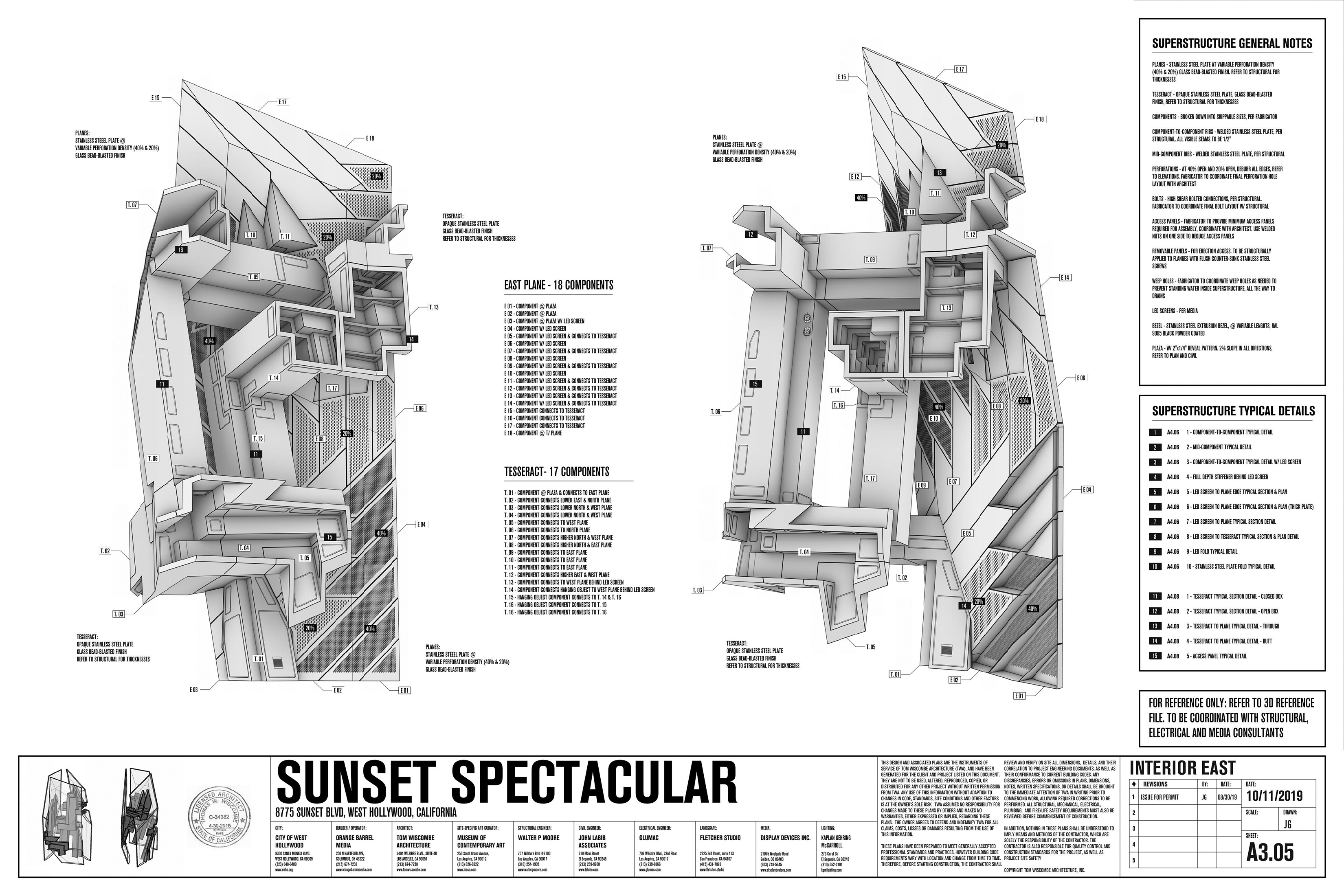 ---