PETROLEUM ROOFTOP
Los Angeles, California / 2016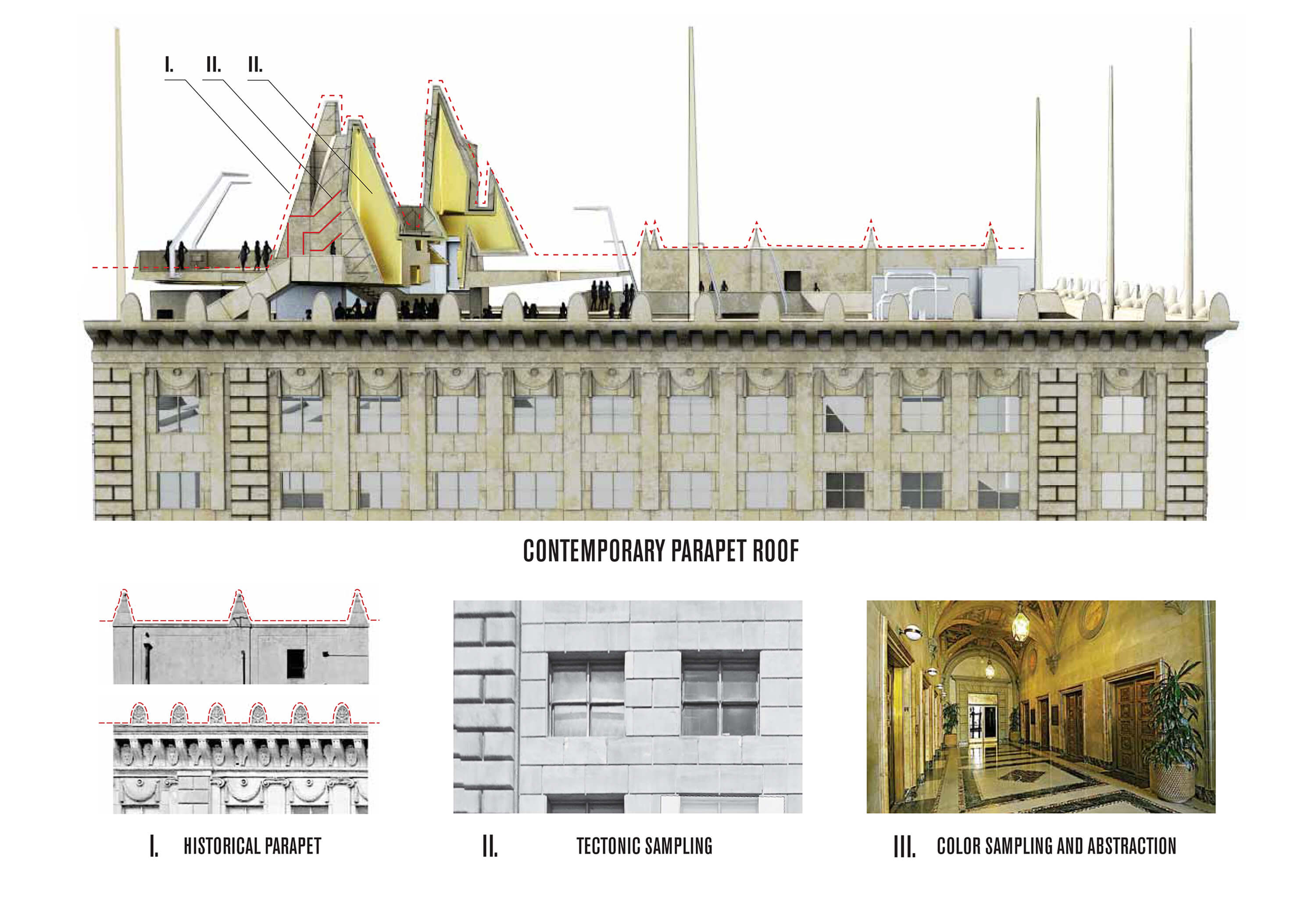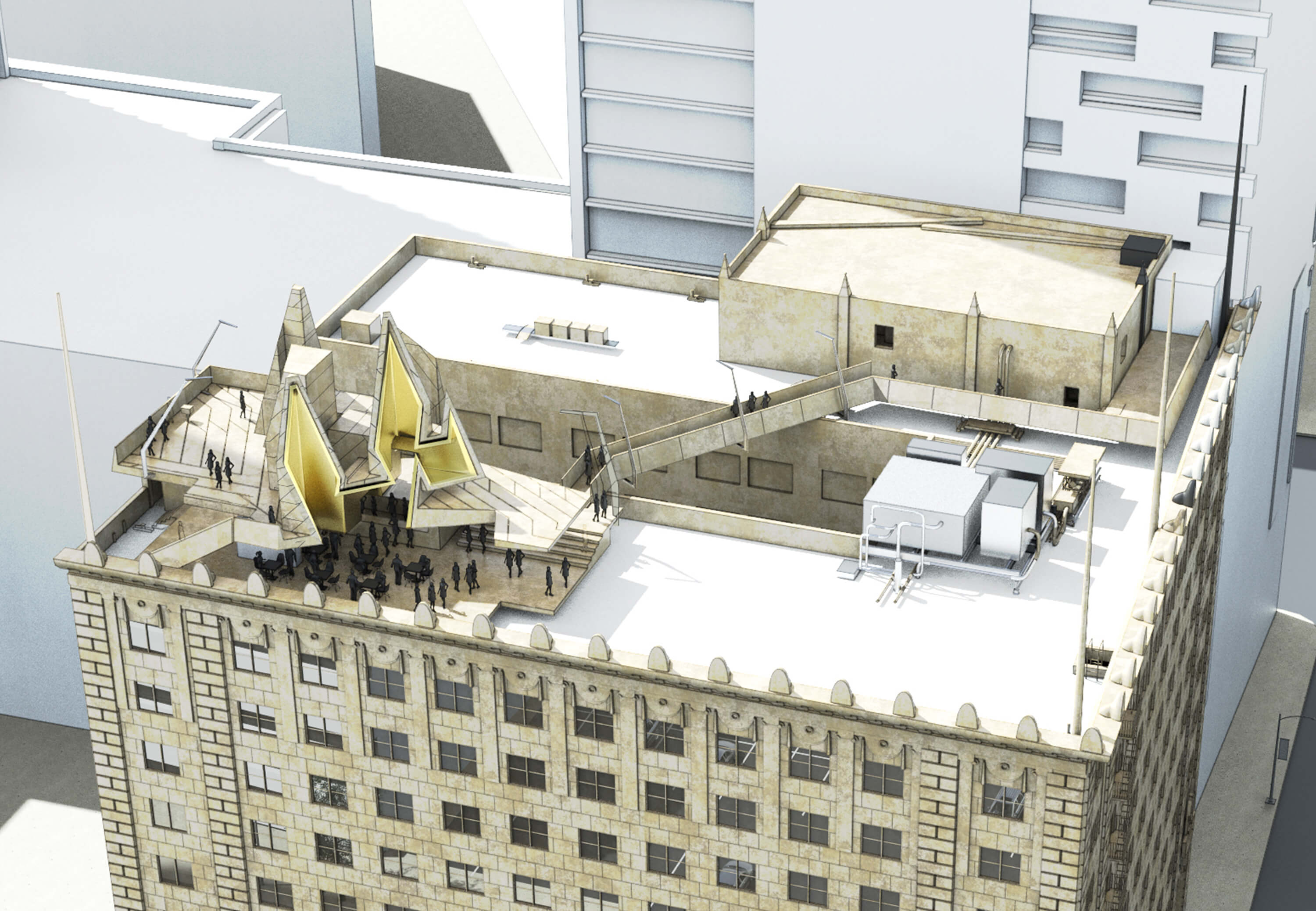 The Petroleum building, built in 1925, is one of the most important historical pieces of the Figueroa Corridor. The project, commissioned by the Shammas Group, is a rooftop amenity for the benefit of the commercial tenant in the building, as well as an overflow and event space for Cana Bar, located at ground level. The project has three components: the bridge, the platform, and the shade roof.
The existing silhouette of the Petroleum building, with its unique parapet crenelation, inform the new variegated silhouette of the shade roof. The shade roof also acts as a 'fifth facade', visible directly below the Ritz Carlton Hotel and other adjacent tall buildings. With its sandy stone finishes and gold liner, it appears that the project might be part of the original construction of the building, but upon closer inspection it is unfamiliar.
Seen from even further away, as part of the skyline of downtown LA, it appears almost like a miniature city, or a city on top of a city.
Location:
Los Angeles, California
Client:
The Shammas Group
Engineer:
Walter P. Moore
---