NATIONAL MUSEUM OF WORLD WRITING
Incheon, South Korea / 2017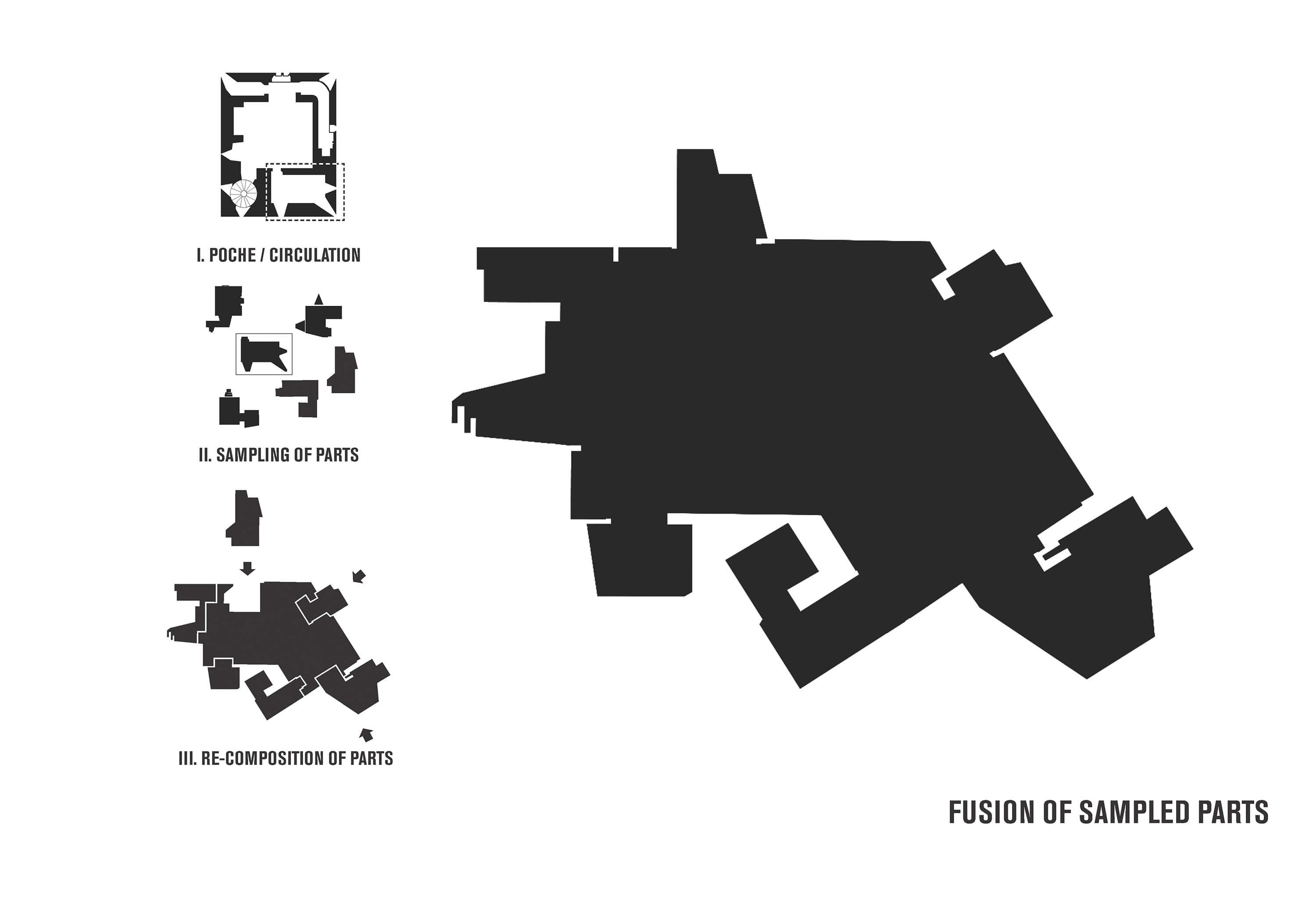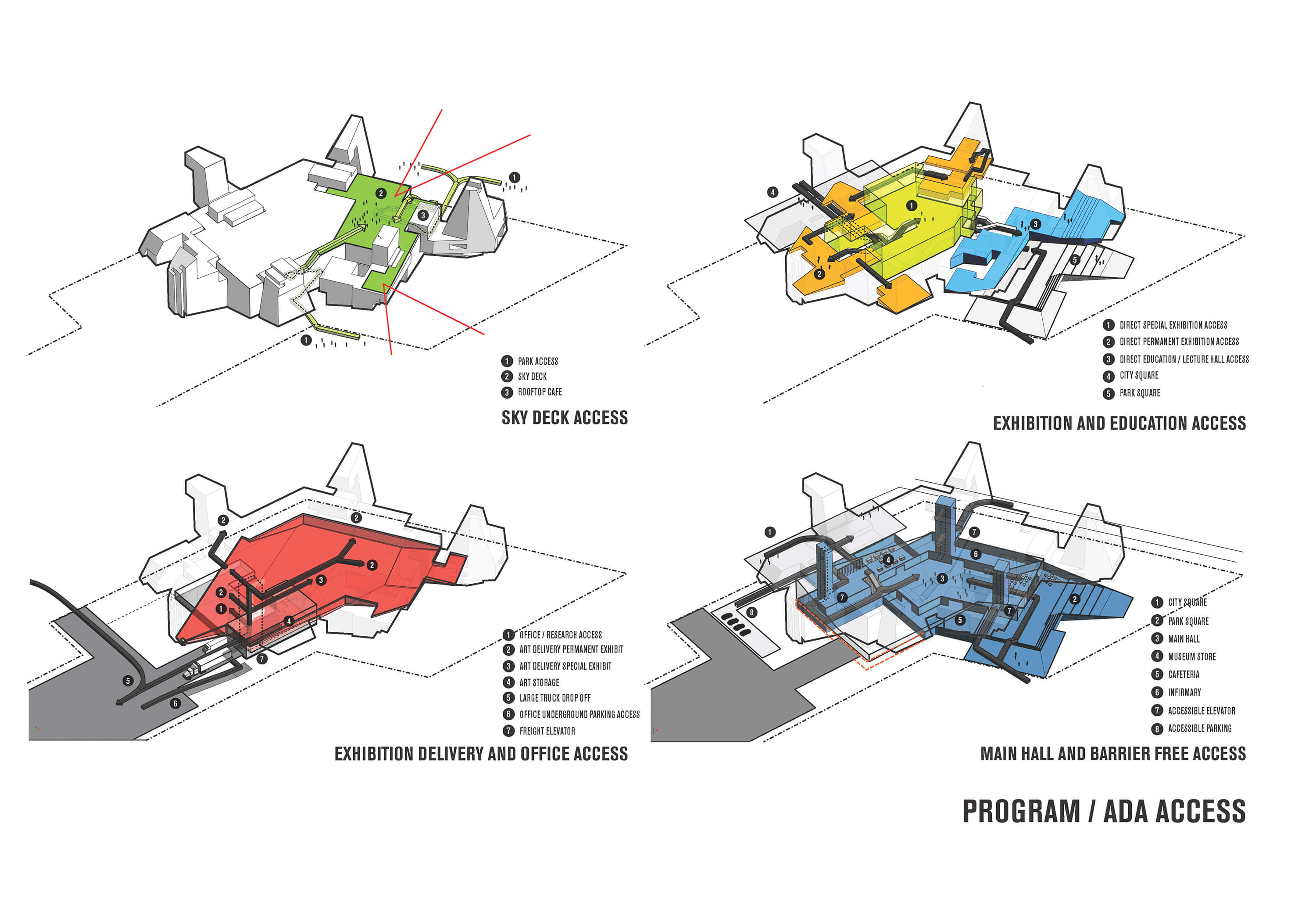 Located along Songdo Park, the National Museum of World Writing intensifies the hard boundary between city and nature with fast transitions between flat, continuous form and high, discrete urban entities. The primary mass of the building is a low, bent box that aligns with both city and park and creates a new ground on its rooftop, as if a piece of the park were dug up and lifted. This form is intersected with strange figures along its perimeter that, while signifying nothing specifically, appear to be simultaneously ancient and from the future.


Parts and Undercutting
The composite entity is cut underneath like a diamond, further removing it from the land, but also further fusing all the parts together visually. Joints are left visible between the figures and the box, giving the contradictory impression that the project could be disassembled at any minute, like a toy. Underneath the building massing is a glazed hall that opens up to the Park, drawing people inside. Both this hall and the rooftop garden become spaces for communication, cultural activities, and relaxation.


Surprise and Engagement
The figures penetrate deep into the interior of their container, although this condition can only be glimpsed from the exterior. A vast internal world with two distinct types of exhibition space is created within. The Special Exhibitions space is massive and open, allowing for changing material content, multimedia performance, and flexible curation. It features a 10-meter, clear-height space and circulation pathways embedded in its walls. Permanent Exhibition spaces are contained within individual figures that float above the Special Exhibitions space below, as if observing. These spaces are intimate and specifically configured in plan, but erupt vertically to feature important objects from the Museum's collection. This allows the Permanent collection to be discovered in a structured, but surprising way. Circulating between the loose horizontal space of the stage and the highly contained, tall spaces of the figures creates a sense of difference and engagement for visitors.


Patchy Tectonics
The skin of the building is patchy and etched. Stretches of materials and irregular seam patterns drift across the box and the figures, binding them together while also creating another layer of ambiguous architectural representation. Our design avoids the mistake of confusing content and container—in this case writing and architecture—by leveraging the mysterious and lingering effect of encountering something that resists immediate legibility. The tectonic syntax at work here subtly links to engraving, embossing, and pictographic drawing across history.

Patchiness is used to create two types of building envelope: an opaque and insulated aluminum panel system, and a double skin of aluminum louvres in front of glazed curtain wall. The shaded apertures allow for views to the outside and natural daylighting throughout the building without degrading the massive effect of the project.

Location: Incheon, South Korea
Program: Fine Art Museum
Client: Municipal Government of Incheon
Cost Estimating: MGAC


---