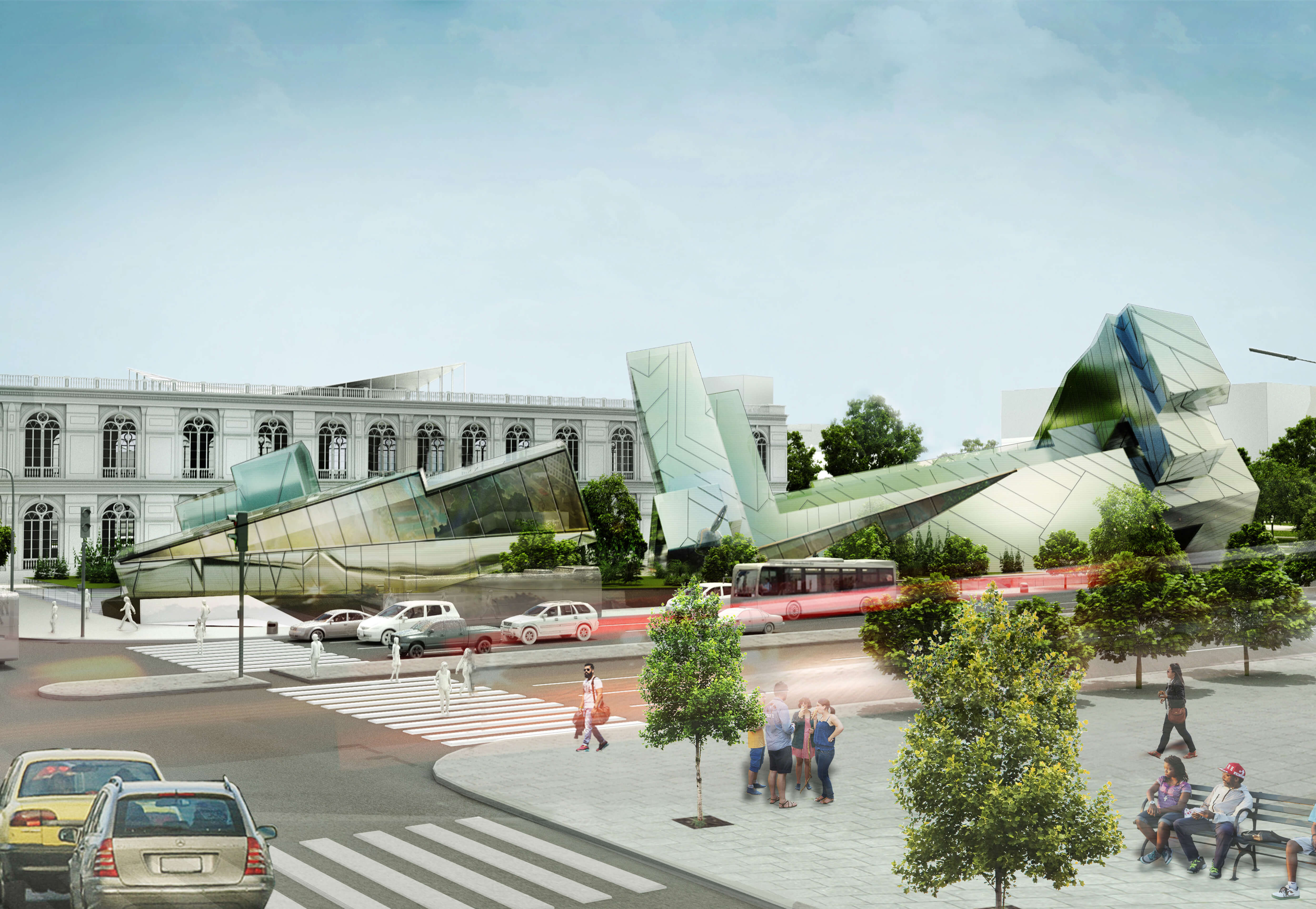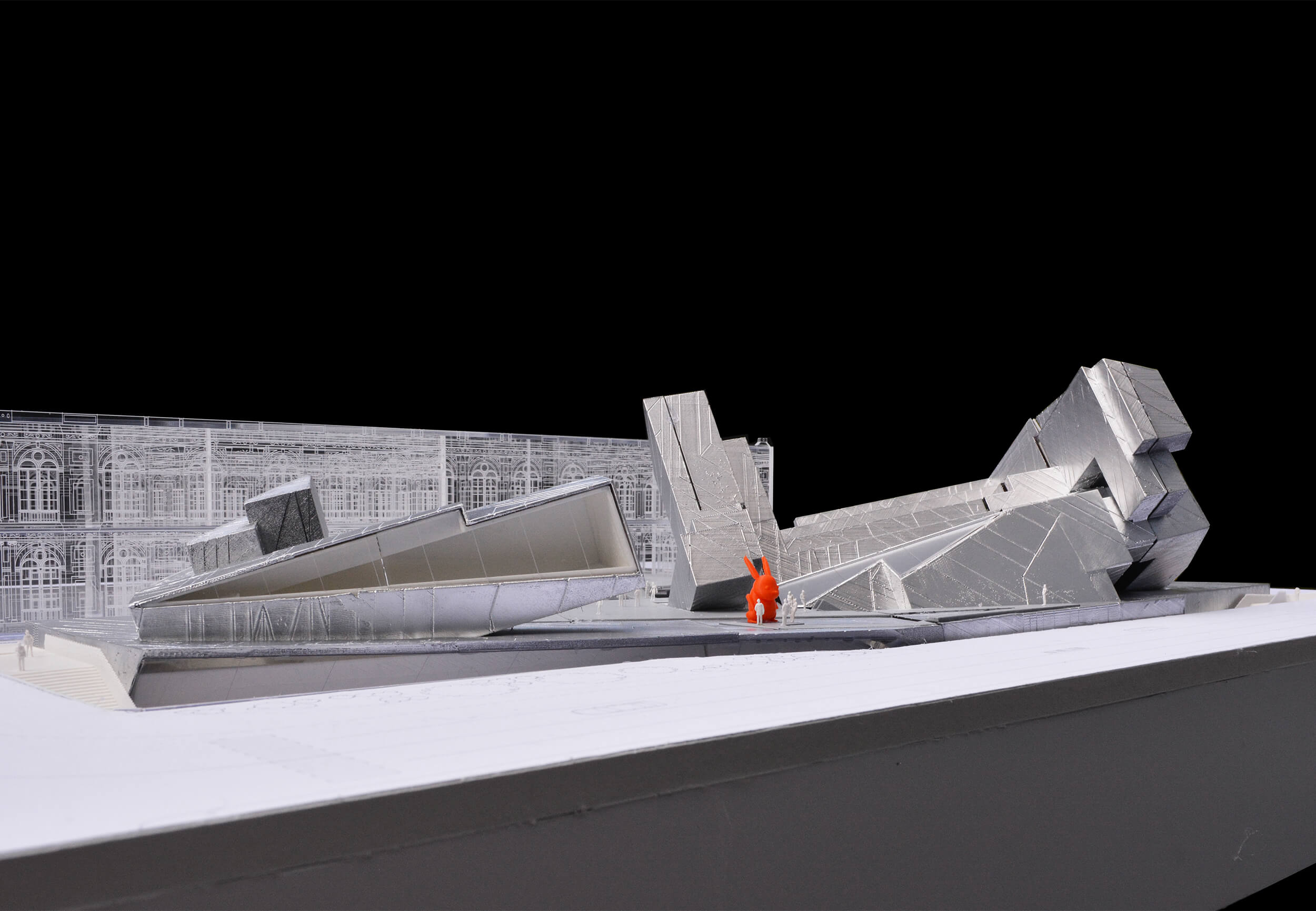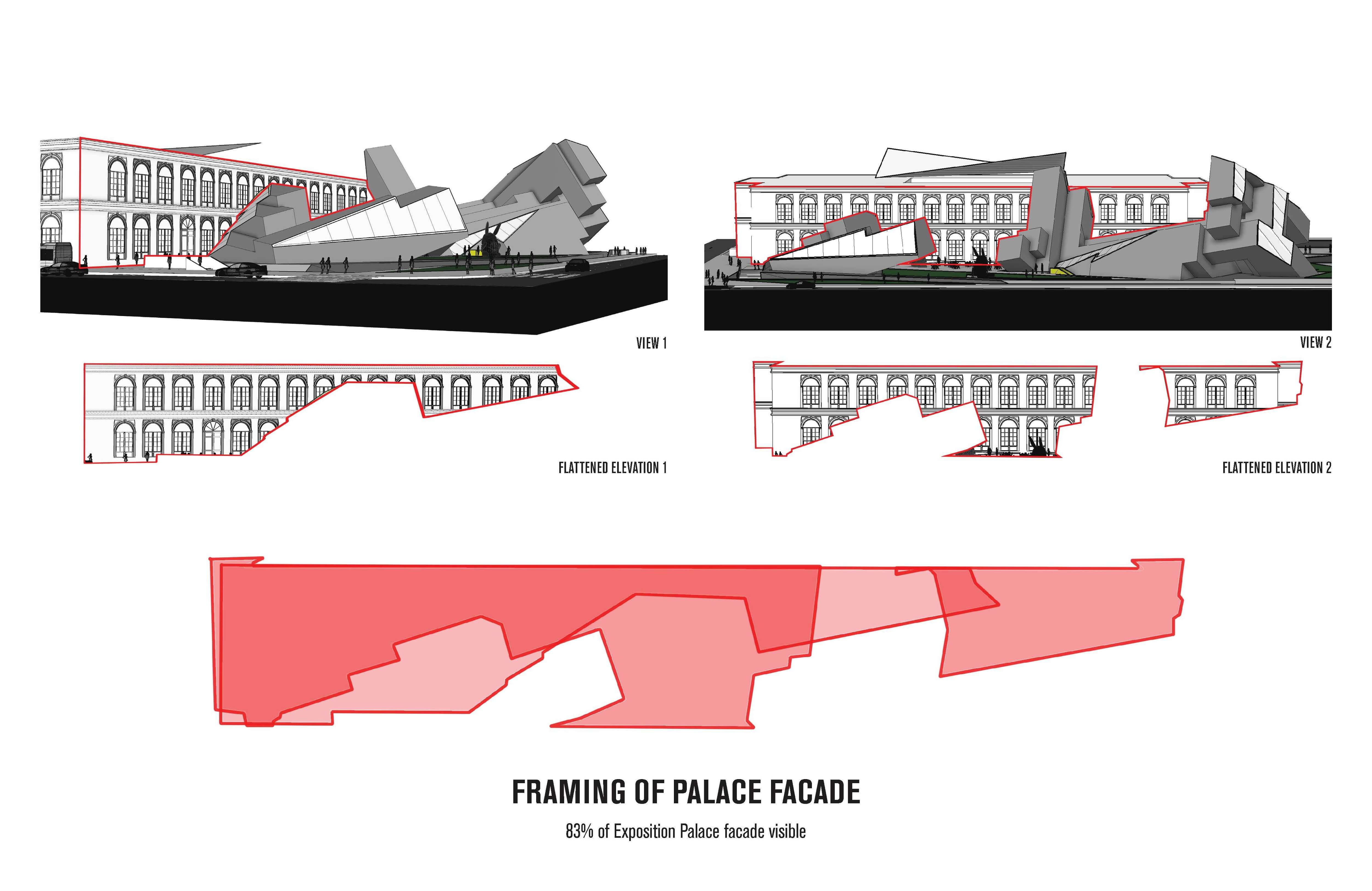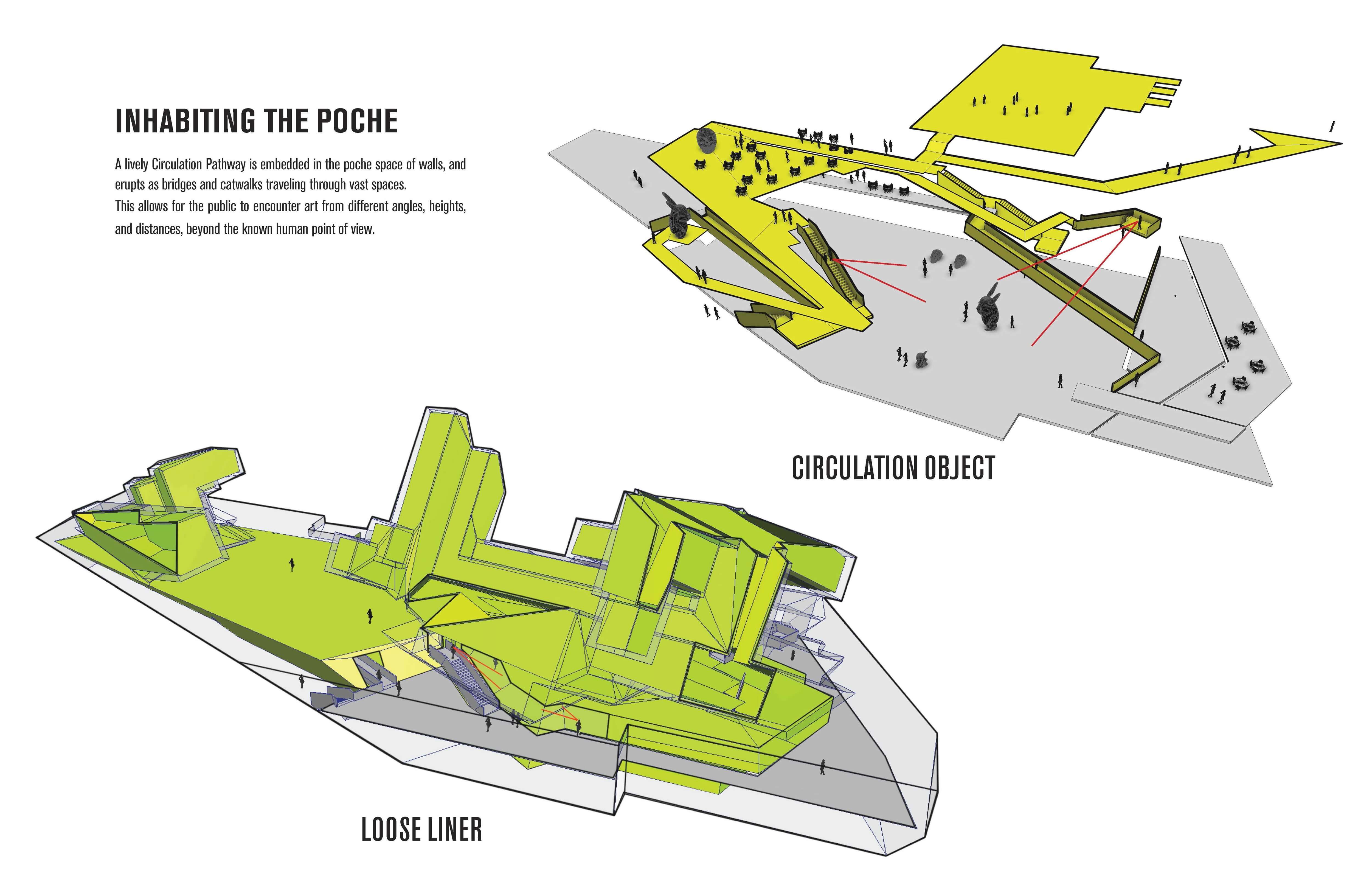 This design for a new wing of the Lima Art Museum creates an independent building with its own life while also engaging with the existing historical Exposition Palace Museum. Largely subterranean, the roof of the building features a series of stepped and stacked bars that operate as light towers for the gallery below and begin to articulate a new urban ground. The project aims to produce tension between both the contemporary and the historical and the foreground and background of the city.
The Tesseract
The building design is based on a 'tesseract' – a complex form that is oriented to imply a different gravity and physics than that of the Exposition Palace – superimposed over a long hall. This object's obliqueness is emphasized by glance-cut apertures that provide additional daylighting for the interior and deep views into the space below. The building envelope features a panelization pattern that is purposely misaligned to the building massing to further confuse the building's orientation in relation to the earth.
Upside-down Vast Space
An uninterrupted, column-less space allows for maximum flexibility in the underground gallery. Ranging from 7-14 meters high, the ceiling is differentiated with zig-zag figures that result when the tesseract intersects the building mass at strange angles. A lively 'circulation-object' is nested within – and occasionally erupts from – thick poché walls and serves to bridge across vast exhibition spaces. As the circulation spirals up and into the light towers, visitors encounter art from unfamiliar vantages.
Although the new wing is largely underground, the project's massing specifically avoids the fusion of architecture and landscape into one homogeneous lump. Although the new wing features landscape elements, these retain their own architectural identity relative to the existing site. Gaps and loose-fit conditions between the building and the hole it inhabits further emphasize this condition.
Location:
Lima, Peru
Floor Area:
6,125 SM
Program:
Adaptive re-use Museum
Client:
MALI (Museo de Arte de Lima)
---