FARMER'S AND MERCHANT'S RESTAURANT
Los Angeles, California / 2016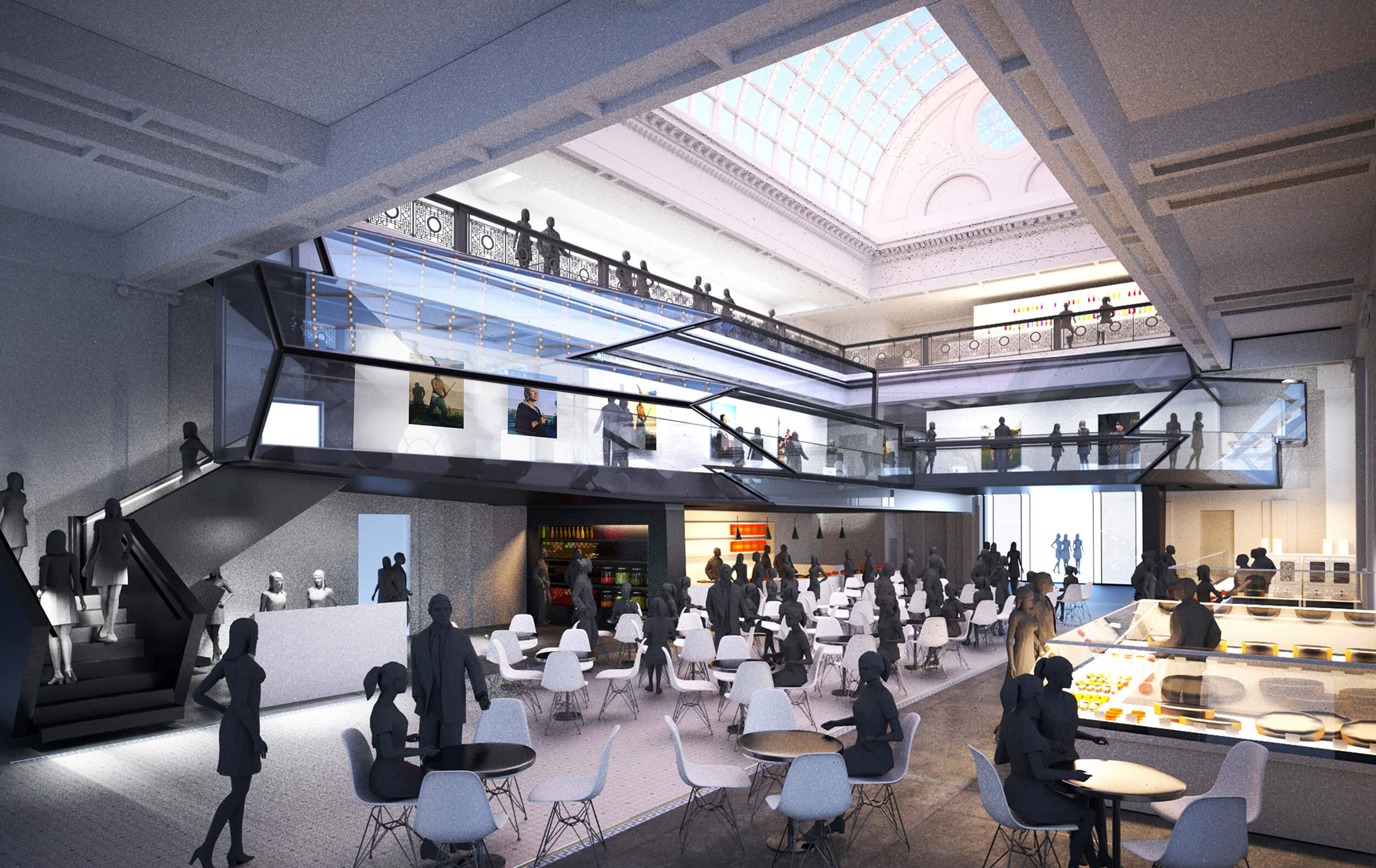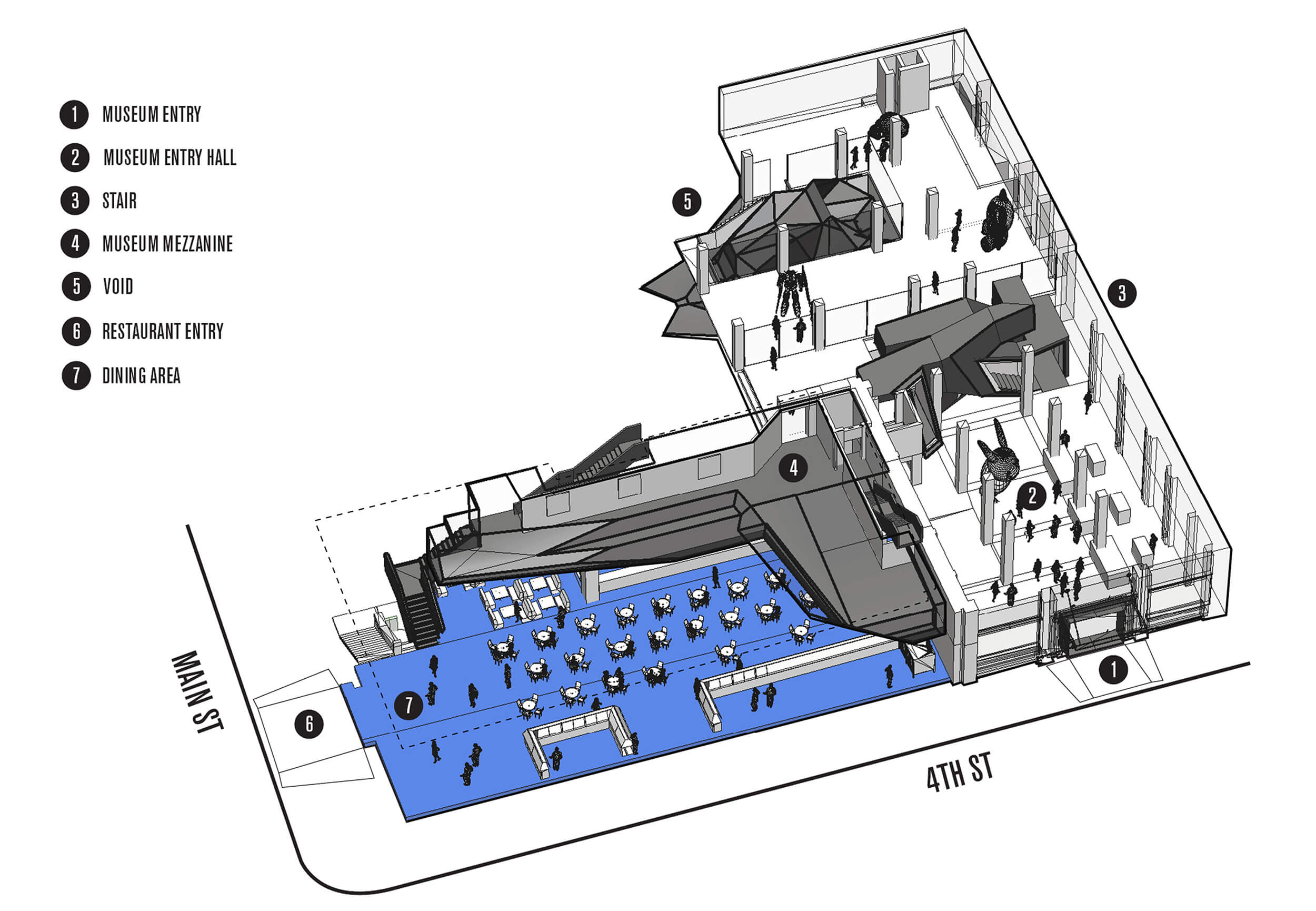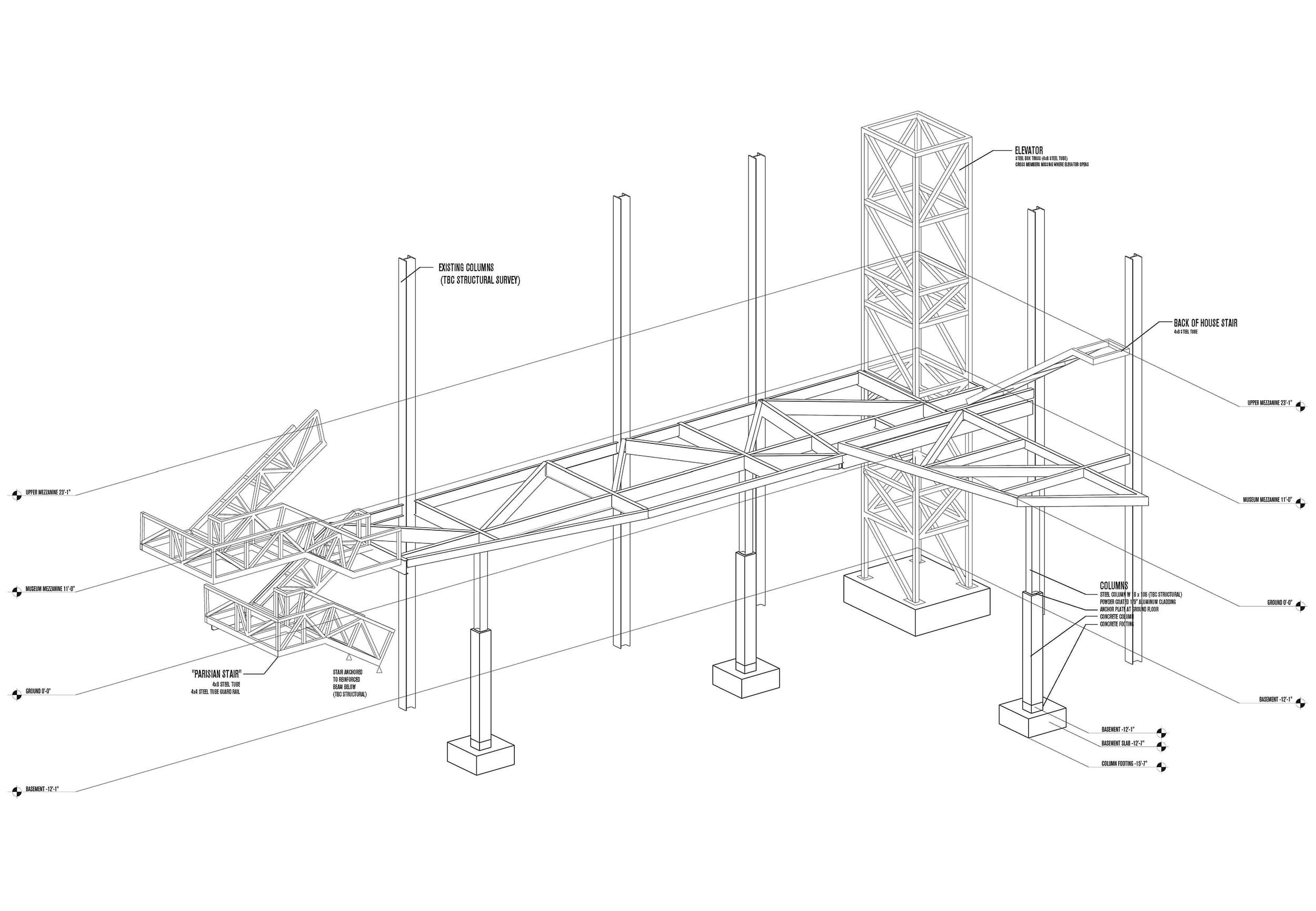 A Museum Inside a Restaurant
This This restaurant proposal, for the interior of the historically listed Farmer's and Merchant's Bank (1905) at 4th and Main in Downtown LA, nests a museum inside a restaurant. This project, spearheaded by Bill Chait, renowned restauranteur, is part of the larger proposed Main Museum complex, and is intended to serve the museum as well as the downtown community. A museum gallery penetrates the perimeter wall at mezzanine level from the neighboring Hellman building, to create a window into the museum; at the same time museum visitors have views over the lively restaurant atmosphere below. These spaces are visually connected but functionally separated.
In addition to this feature element, the project includes a ground floor fresh bakery with fine dining, an upper balcony cocktail lounge, and a basement whiskey bar, all connected with new and existing circulation elements. The historical vault, closed during World War II, will be renovated and brought back to its original grandeur.


Client: Bill Chait
Type: Adaptive Re-use Restaurant
Floor Area: 22,000 GSF
Architect: Tom Wiscombe Architecture
Cost Advising: Hathaway Dinwiddie Construction

---