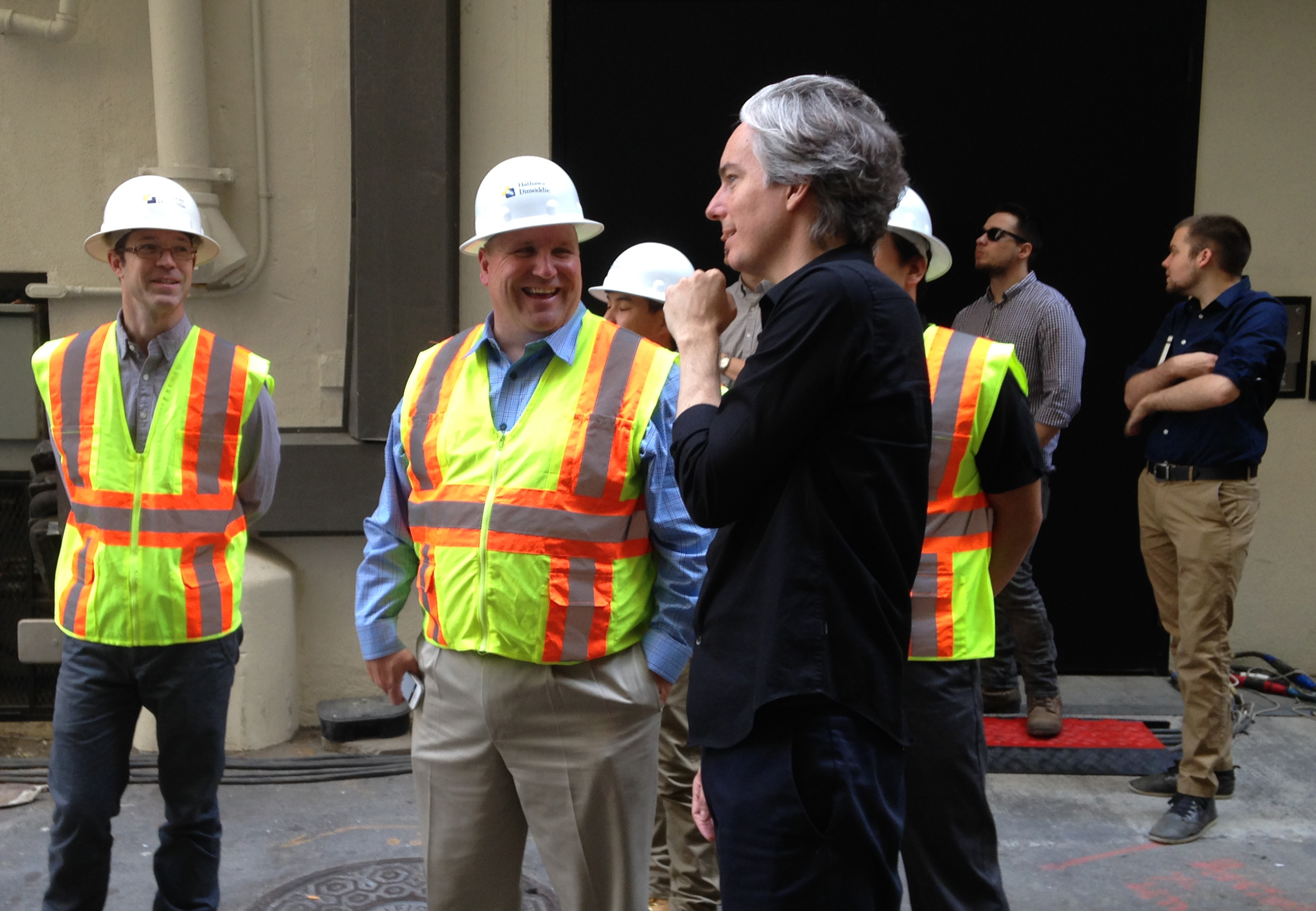 Tom Wiscombe Architecture, Inc. (TWA) has experience in fine art and science museums, galleries, sports arenas, port terminals, brand experience centers, multiplex cinemas, hotels, and mixed-use development. We are experts in the integration of building systems, structure, and MEP and leaders in sustainability, curtain wall design, and complex geometry.

Our experience stems from years of close collaboration with the top-tier engineers and contractors in the world, including Walter P Moore, ARUP, Buro Happold, Supertech, Permasteelisa, Josef Gartner GmbH, Mauer-Sohne AG, Vinci Construction, Meinhardt, Hathaway-Dinwiddie, CIG, UAP, and Kreysler Associates.

We have designed complex and innovative facades in glass, metal panel, FRP, and composites. These have created specific architectural effects while maintaining highly functional, total integration of systems, sustainability, and economy. We have experience with international and local planning and code restrictions as well as pre-con and constructability advising in the United States, Germany, Austria, France, the Middle East, Korea and China.

TWA works either as Design Architect in collaboration with an Executive Architect or as Architect of Record. TWA has many years of experience working with Executive Architects in joint ventures in international settings. Tom Wiscombe supervised a group of over 150 engineers and architects on BMW Welt, Munich, completed in 2007 for Coop Himmelb(l)au . That project was delivered using a design assist method, in collaboration with Executive Architect Schmitt Stumpf Fruehauf (Munich) and contractor Josef Gartner GmbH. Wiscombe was Chief Designer and liaison to the Board.
Other projects, such as the Akron Art Museum, were delivered using the Design/ Executive model between Coop Himmelb(l)au Ohio and Westlake Reed Leskosky in Cleveland, Ohio. Across a ten-year career at Coop Himmelb(l)au, Wiscombe was both Project Partner and Chief Designer for four major projects with a total of 150,000 square meters (1.5 million square feet). The total construction value of these projects is over $750 million USD.
Since then TWA has worked on other joint ventures with Orange Barrel Media on a technology workplace development in Ohio, and with Morphosis for the Chinese University of Hong Kong, Shenzhen. Currently TWA is EOR for Tom Gilmore's Main Museum of Los Angeles Art in Downtown Los Angeles, Orange Barrel Media's Sunset Spectacular, and the Powder Mountain Residence at Summit Mountain in Eden, Utah. TWA is currently working with EYRC Architects and Blockchains, LLC on a 67,000-acre technology campus known as Blockchains City in northern Nevada.
Lyon Musée des Confluences, Lyon (2001-2014)
BMW Welt, Munich (2001-2007)
Akron Art Museum (2001-2007)

UFA Cinema Center, Dresden (1994-1998)
---