DIAMOND CITY
Adelaide, Australia / 2013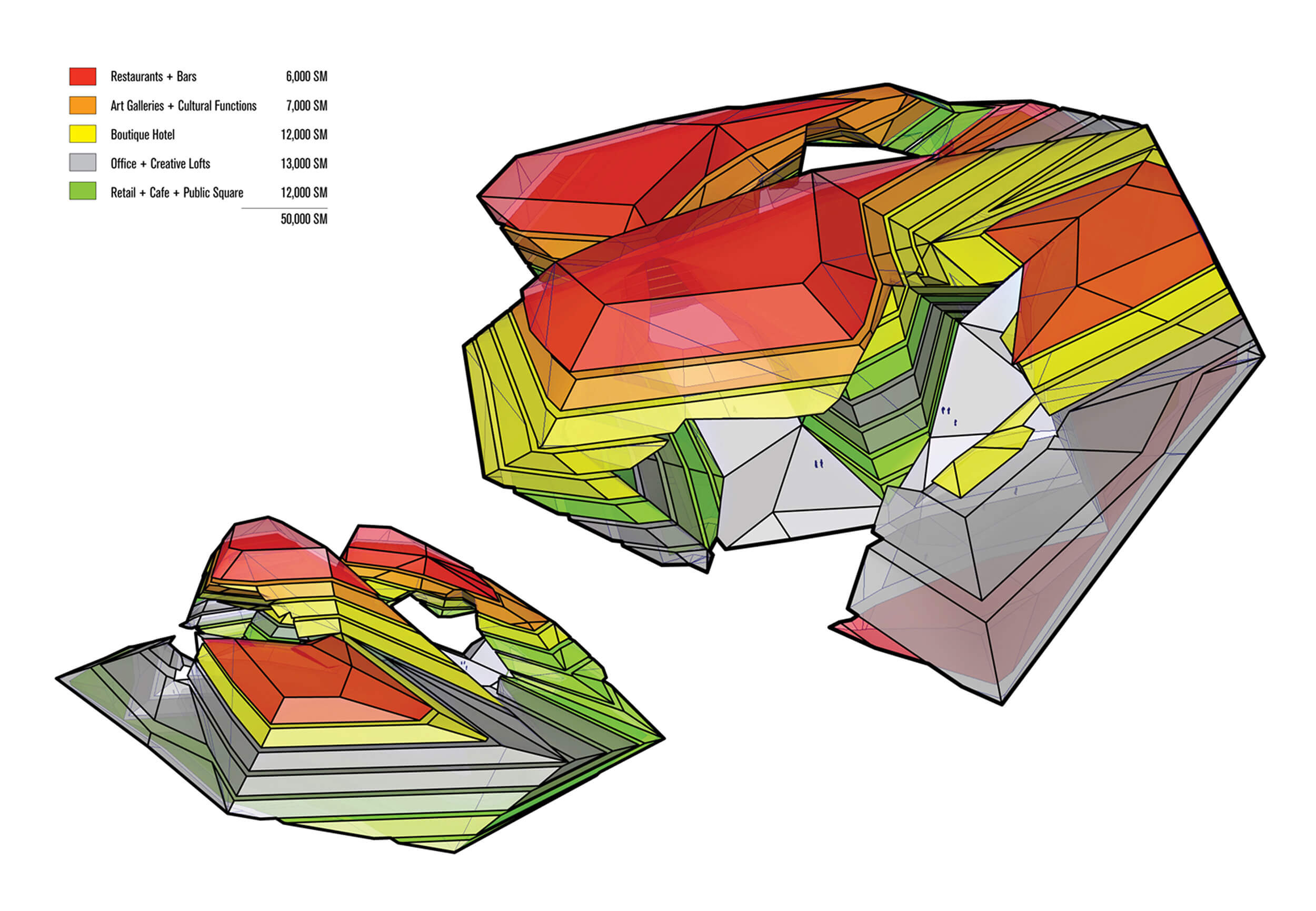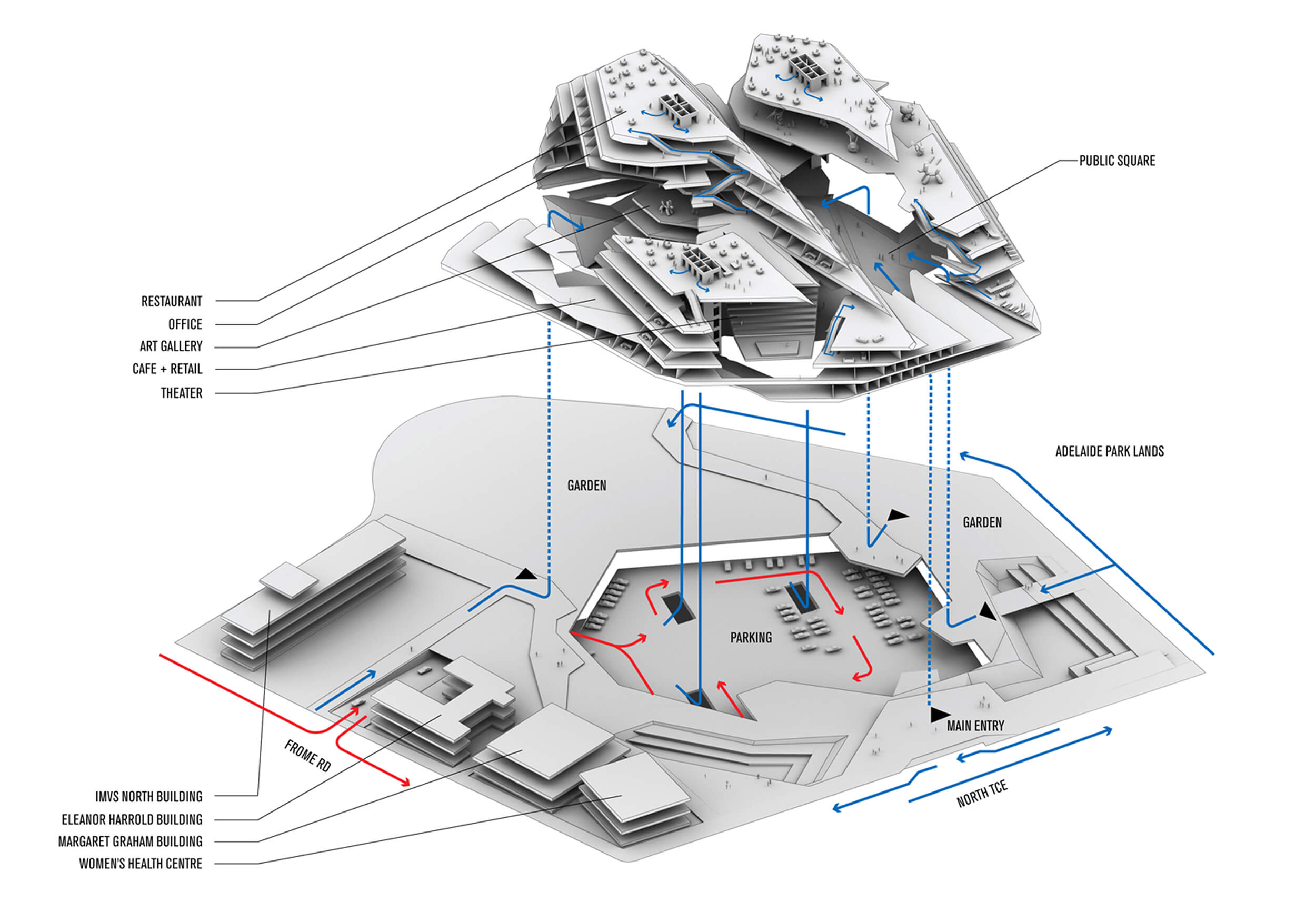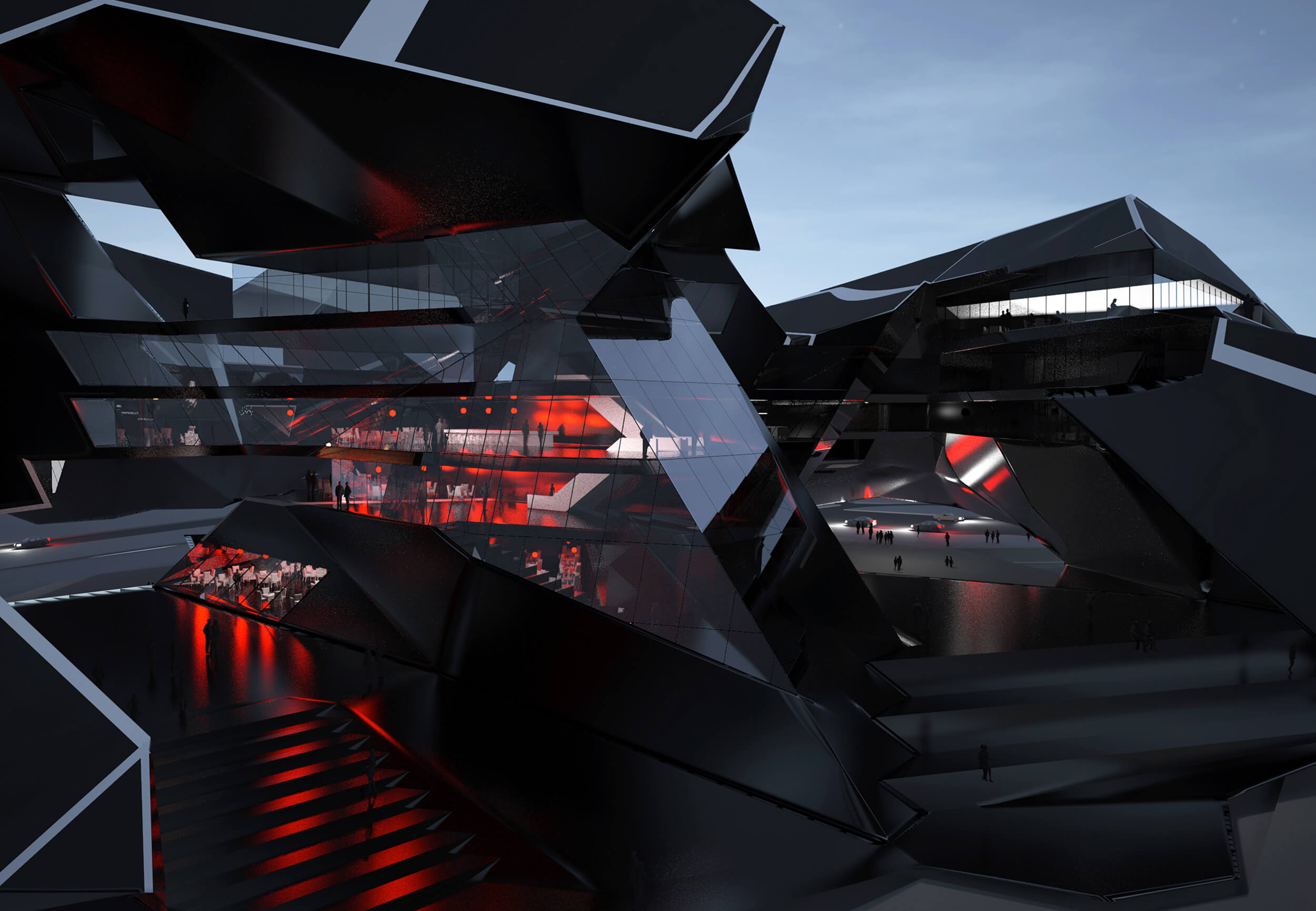 Diamond Monolith
This project is a city that exists inside a mysterious diamond-like monolith. The project contains 50,000 square meters of museums and galleries, offices and creative lofts, a hotel along with bars and restaurants at its three 'peaks.' Public amenities and commercial retailers are located at multiple levels, rather than at typical 'ground' level. Complete with its own ground, buildings, and cavernous urban spaces, the building is a self-contained world.
Too-Big Figure
The design is based on the idea of a 'too-big' figure, or a nested figure that exceeds its container resulting in strange consequences. The stepped, low-res inner figure penetrates the oblique surfaces of the diamond monolith to create unexpected jagged figures on the exterior and vast, hollow spaces produced on the 'interior.' The actual enclosure of the building exists as all poché space; slicing the exterior mass, a second set of diamond cuts produce large areas of glazing to provide views and daylight for programs housed within.
The Tectonics of Reflected Light
By undercutting the perimeter of the building, it is released from the land and appears to hover above a small hexagonal footprint. Its autonomy is further emphasized by large-scale, free-form tattoos that scatter across the mass like reflected fluorescent light on black chrome. The tattoos change in width—from hairline to fat—and sometimes accumulate at mass corners, while other times traverse mass-edges or varying materials without interruption. This mis-fit articulation simultaneously produces double-readings and scale ambiguity, further removing the building from the realm of human consumption and understanding.
Location:
Adelaide, Australia
Floor Area:
50,000 SM
Program:
Mixed-use Development
Client:
City of Adelaide
---