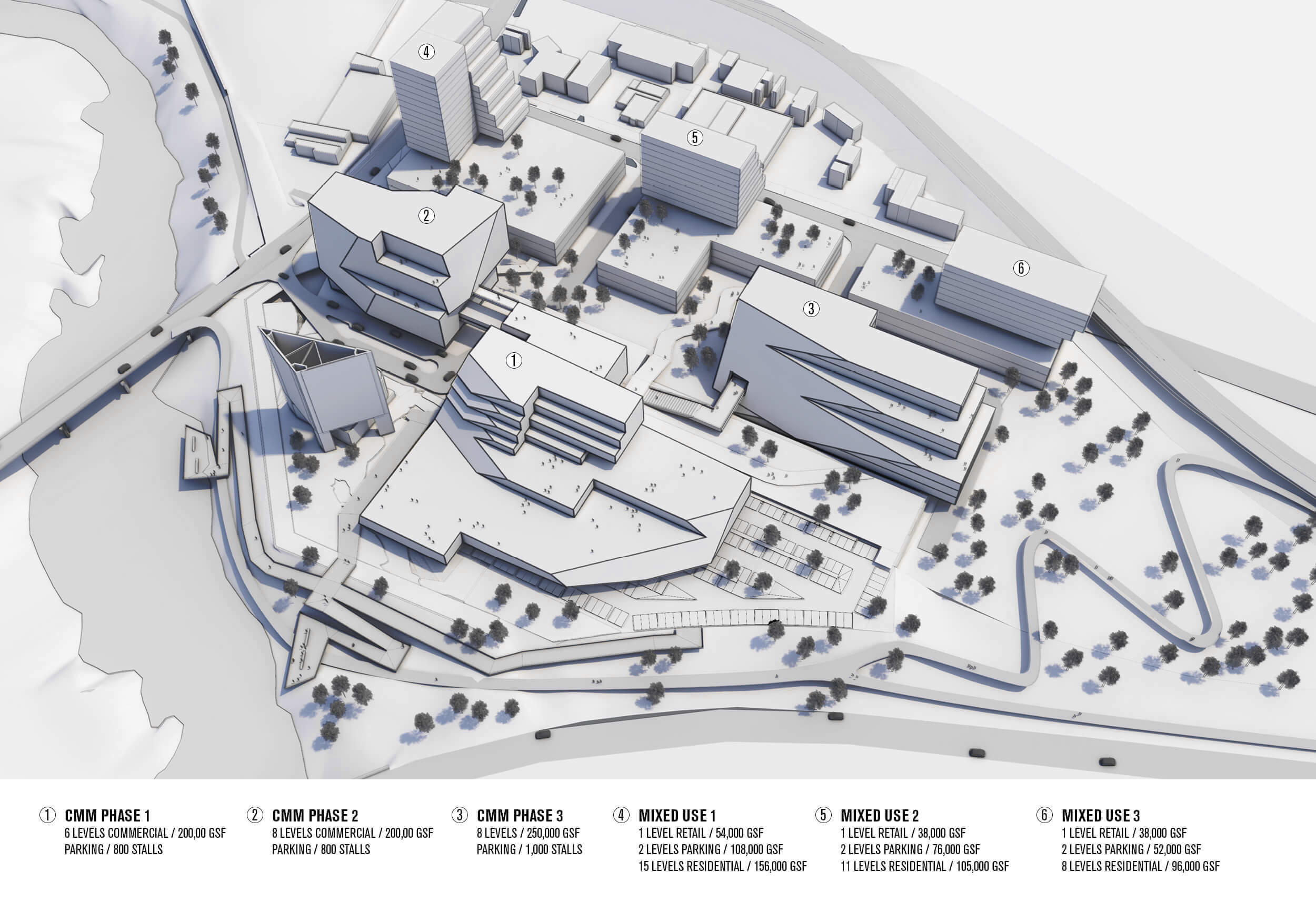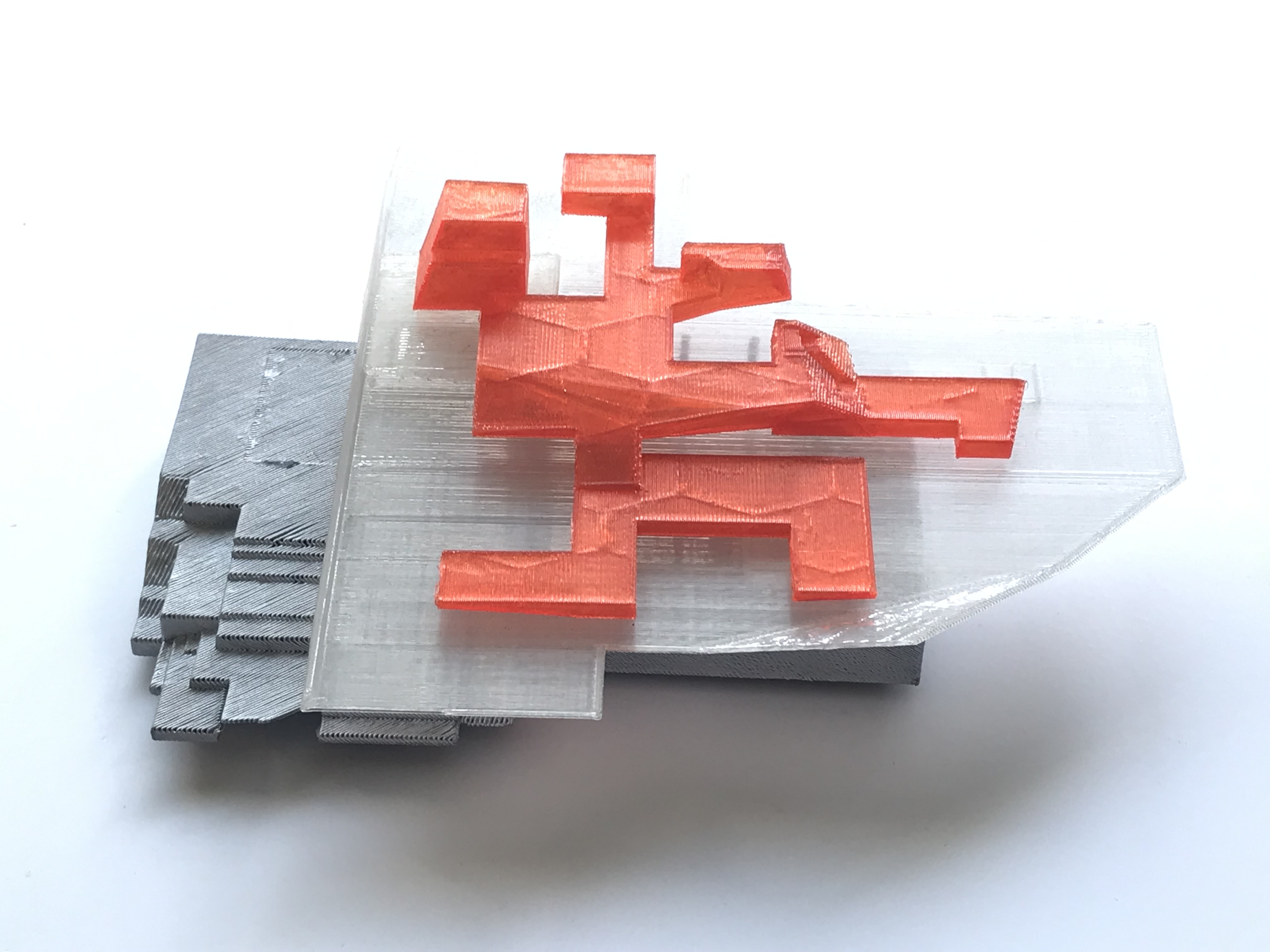 This shortlisted proposal for the Covermymeds Headquarters in Columbus, Ohio is located on a riverfront site that allows for visibility to surrounding areas and downtown, and is intended to be an anchor project for the revitalization of the city's manufacturing district. The project is phased in two parts of 200,000 SF each: Phase One is an expansive building that steps down to the riverfront, while Phase Two is taller and denser to allow for future development on the site.


Chunky, Low-res Form
The building appears as a stacked, ziggurat-like mass that steps back from the 670 Freeway. The lowest step is deeper than the upper steps, creating a deep terrace for events. Glance cutting of the mass creates large figural windows in an otherwise mute form. Unlike an ancient ziggurat, which is rooted in the ground, this building is undercut and appears to hover above it.


Nested Figure
The interior is organized around a chunky nested figure which contains enclosed functions such as private offices, call rooms, kitchens, cafes, copy rooms, and conference rooms. Open office spaces are located around, beneath, and on top of the nested figure. Stairs embedded in the nested figure draw people through the lively three-dimensional space.

Location: Columbus, Ohio
Site Area: 725,000 SF
Floor Area: 400,000 (in two phases)
Program: Creative Office Space
Client: McKesson / Covermymeds
Developer: Franklinton Development Partners
Local AOR: Design Group
Builder: Corna-Kokosing