CHINESE NATIONAL GAMES JUDO ARENA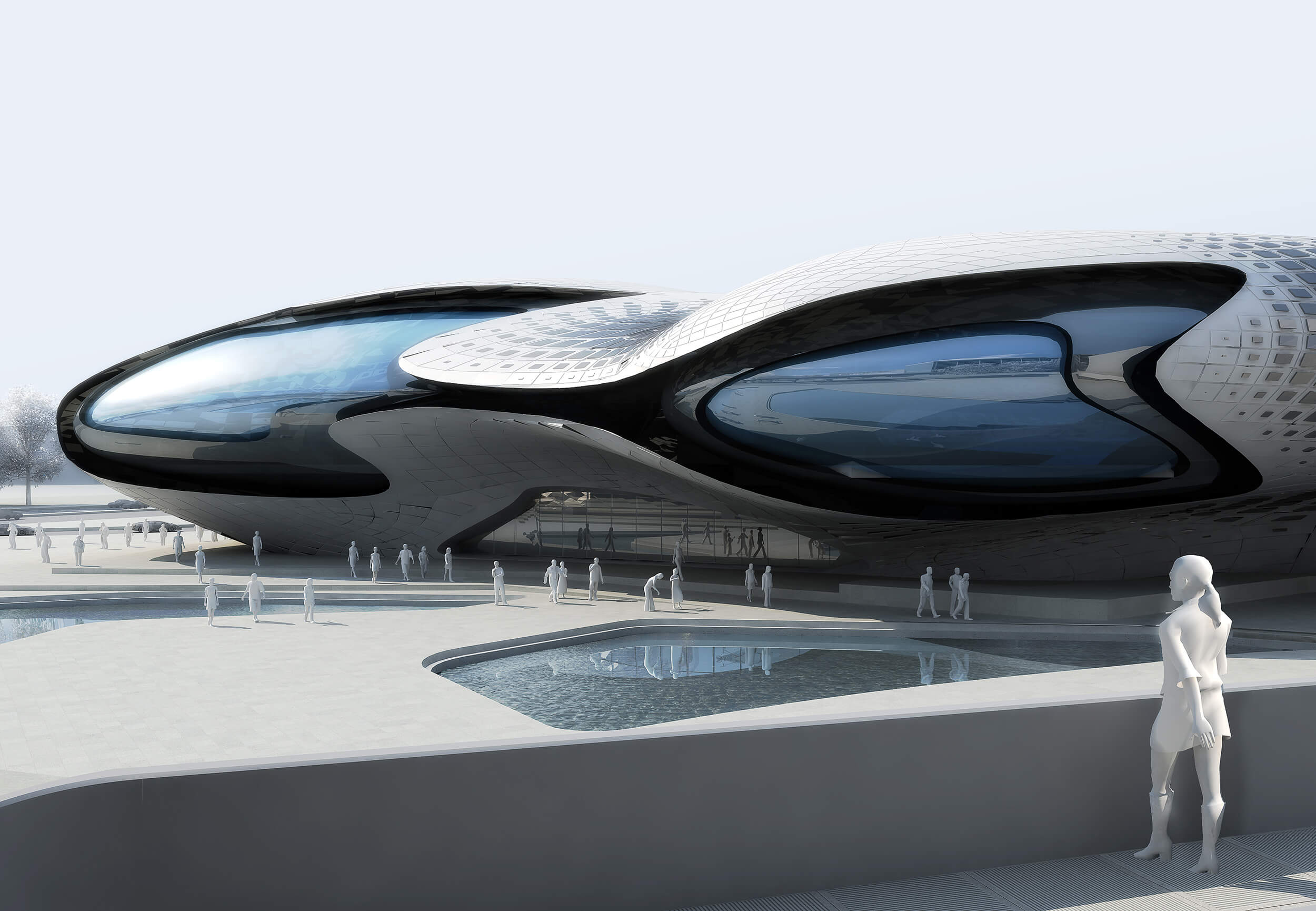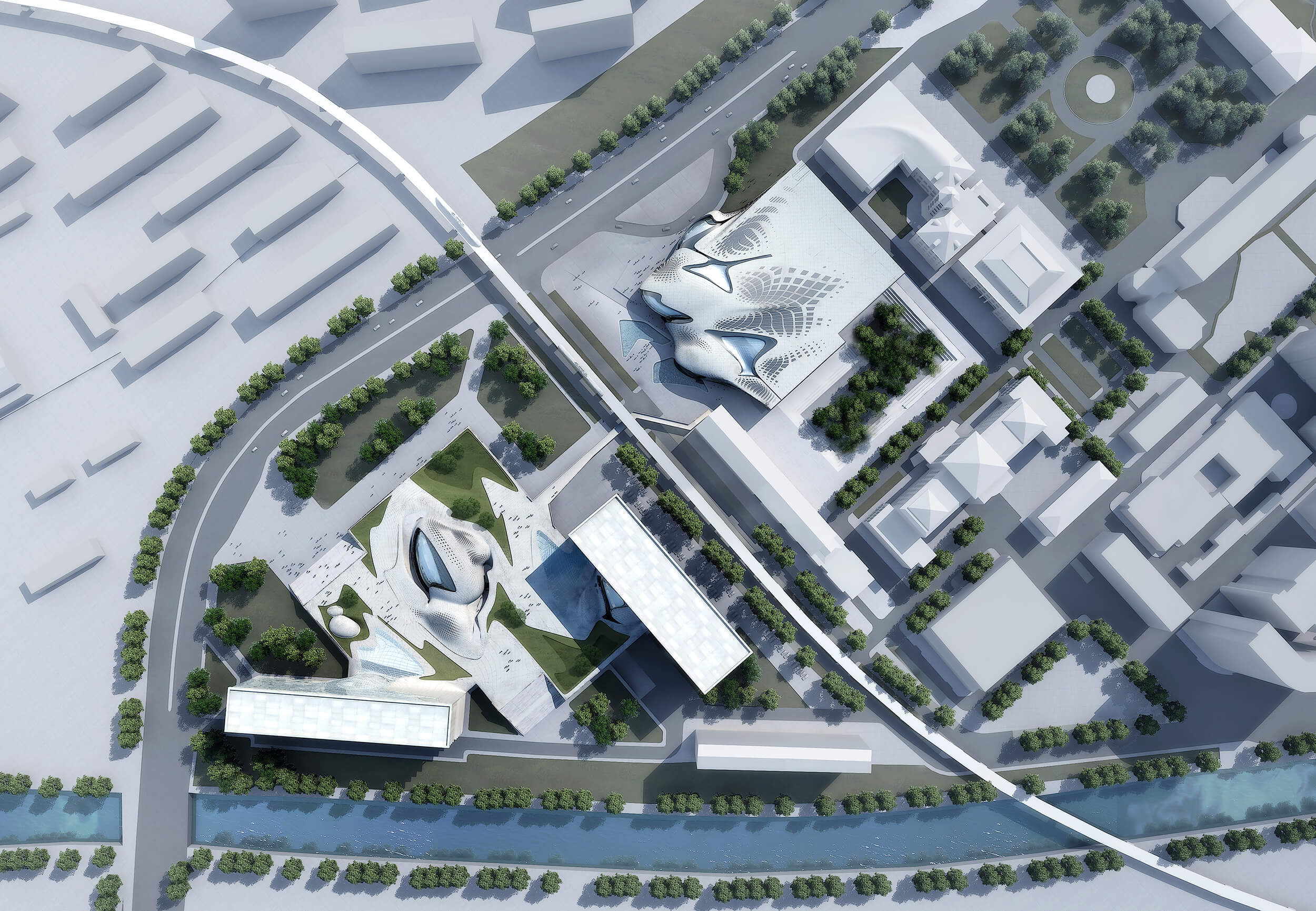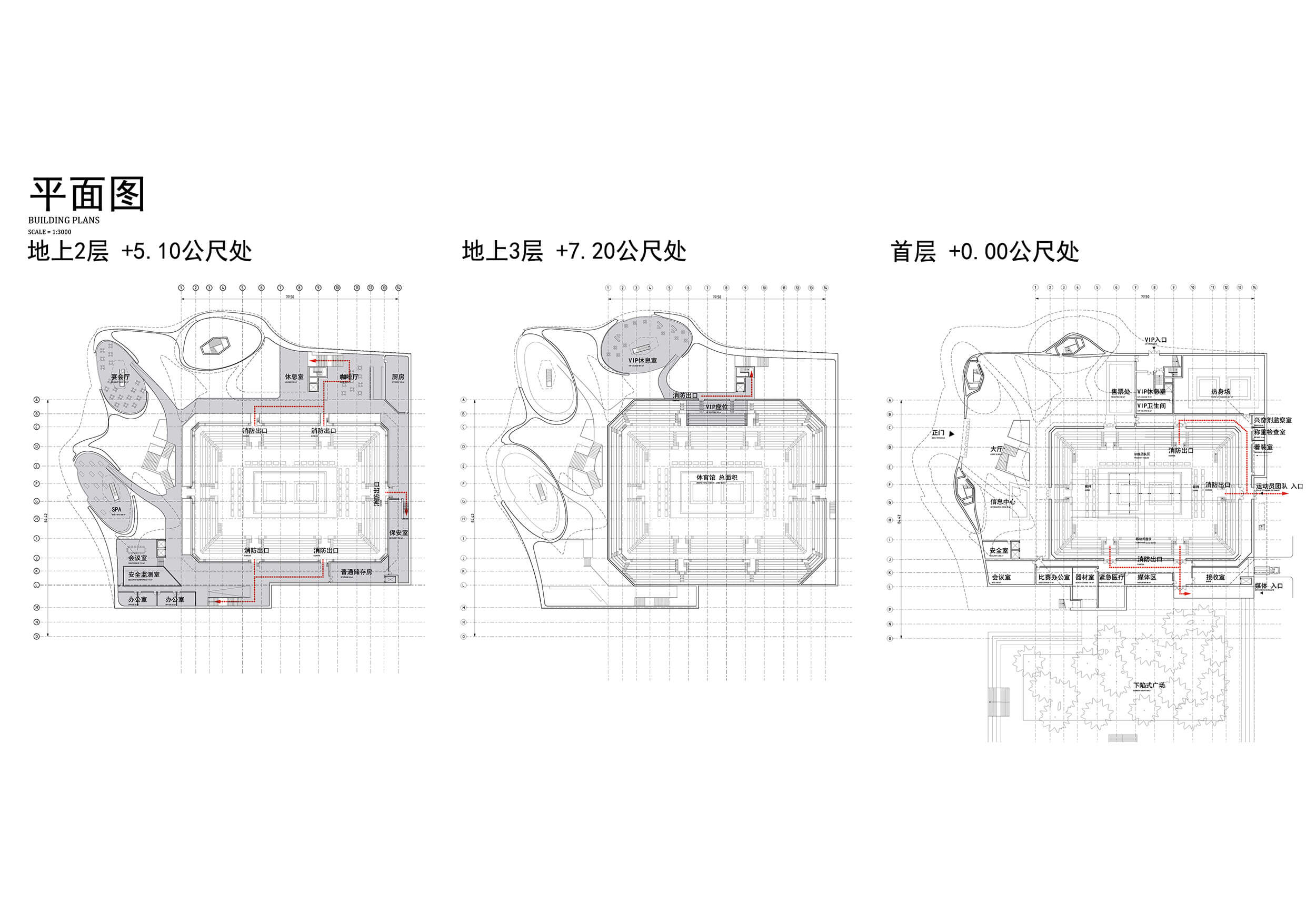 This 5,000 seat Judo arena for the 2010 Chinese National Games is a box transformed by nested volumes placed along its perimeter. Containing a banquet hall, a spa, and a VIP lounge, these volumes push out from the inside to create strange near-figural forms in the box. An interior liner is pressed over the volumes from the inside, producing interstitial spaces for circulation to the arena and between auxiliary functions.

Figural cuts in the building envelope create a lively, three-dimensional topography that opens up the building to the city of Shenyang. The multilayer shell features multiple materials, including ultra-matte metallic and super-gloss black composite panel.
Client: City of Shenyang/ Sports Authority
Type: 5,000 Seat Judo Arena
Size: 20,000 m2
LDI: SADI
First Place Competition Winner
---