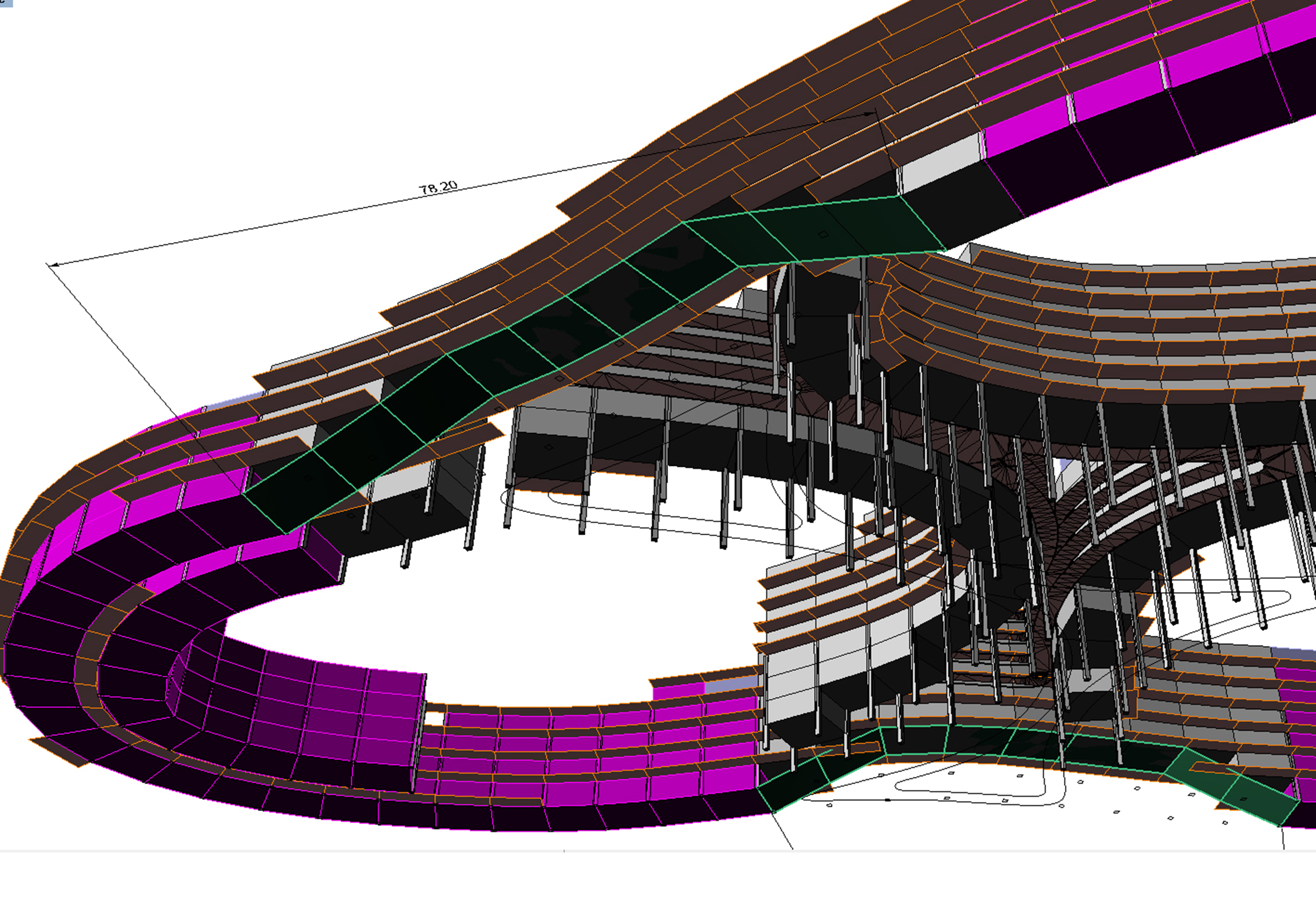 At 1,500 rooms, this luxury hotel is the largest in Beijing. Located adjacent to the Beijing International Airport in the Fifth Ring of the City, the building is organized around three volumetric rings fused together and encased inside a loose, permeable outer shell.

The hotel rooms are located in stacked bars, bent along double-loaded corridors with views to interior courtyards and out to the city. These bars step back to create balconies and other types of habitable interstitial space that are protected by the outer shell. Enclosure occurs at the hotel room balcony doors; the space between room and shell is a buffer zone to protect guests from the harsh sun and pollution of Beijing. This space contains a synthetic forest that filters air and obscures immediate views of the airport and endless hardscape of the area.

The undulating, patchy pattern of the apertures in the outer shell does not follow the relentless horizontality of the hotel room floor plates, allowing the building to be read independently of its mode of inhabitation. The shell is additionally embedded with black linear tattoos, which operate as a solar thermal system—a graphic machine to produce hot water for the hotel. These visual devices create scale-indeterminacy in the building and decouple it from human form in favor of some other reality.

Client: Interior Ministry of the P.R.C.
Type: 1,500 Room Luxury Hotel and Conference Center
Size: 213,000 m2
LDI: SADI
Engineering: Matthew Melnyk, S.E.


---